Captain Hindsight can be a bitch, and Bonnaroo is no exception. If you forget sunscreen or a lighter, one of the 80,000 festival goers will have your back (via the Bonnaroovian Code), but you still have time to get your act together. Here are five things you wish you knew to pack before, well, today.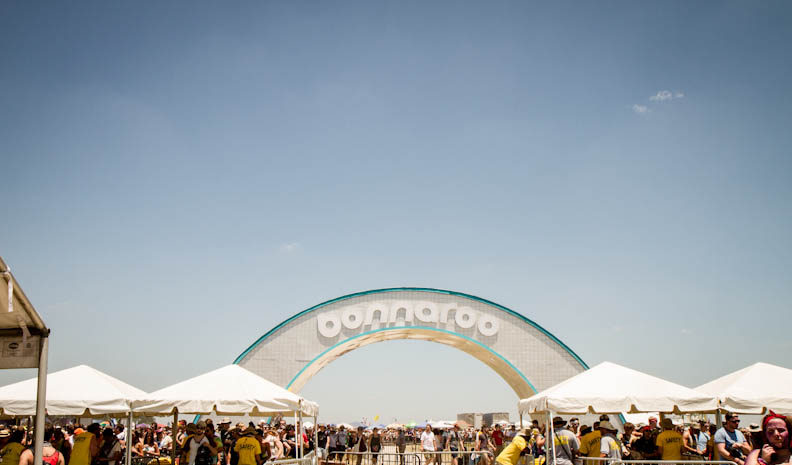 Image Courtesy of Michael James Murray
1. Spray Bottle

It's mid-June in Tennesee. The heat is relentless, and the dirt/wind/grime combo is, ultimately, a life form. Anyone who brings a spray bottle into Centeroo is the closest thing Bonnaroo has to a God amongst men. The collective "aahh" that emits upon the first mist of water is a sign of adulation, and the person who carries the Holy Grail is a class act.
2. Disposable Cameras

Phones will die, professional cameras will be confiscated, but '90s dream-toys will never die.
3. Toilet Paper

The porter potties will run out. I repeat: THE PORTER POTTIES WILL RUN OUT.
4. Real Shoes

Coachella may reward harebrained fashion choices, but Bonnaroo is not so kind. I once overheard a tent neighbor exclaim he would spend the festival barefoot in a robe. THIS IS NOT A DRILL -- the farm can be a rocky terrain. Flip flops are a cardinal sin, going barefoot is a death wish, and canvas sneakers will get you nowhere. Get real shoes. Boots seem too heavy to imagine, but they will save you.
5. Cash

Because (wait for it) cash is king.