By the time you read this, I will be on vacation. I read once that the glow from taking a vacation lasts only a few days, but the happiness from having planned a vacation lasts eight weeks! I can attest to that. There is something about knowing you have a reservation sometime in the future at an exciting place that makes you feel ... secure, relaxed, and pleasantly anticipatory.
I am by nature an explorer. I have often admired those people who can go to the same place year after year and just relax. I have too many places I want to see in my lifetime. Whatever hormone spikes when you do new things (dopamine?), it's my drug of choice.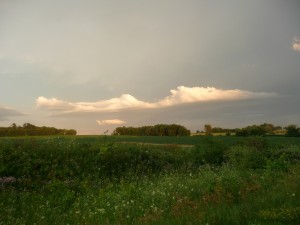 Farmland that stretches for miles on my last trip to Iowa.
But honestly, I have special challenges when planning a vacation. My husband hates fancy things (he often loses out on that one) and loves cold, dark lakes, while I am happiest in the turquoise sea of the Caribbean, preferably in a very fancy hotel. The ages of my kids--as many of you know--range from 4 to 28 (and yes, the 28-year-old still wants to go on vacation with us--I mean who wouldn't, with the joy I take in planning?).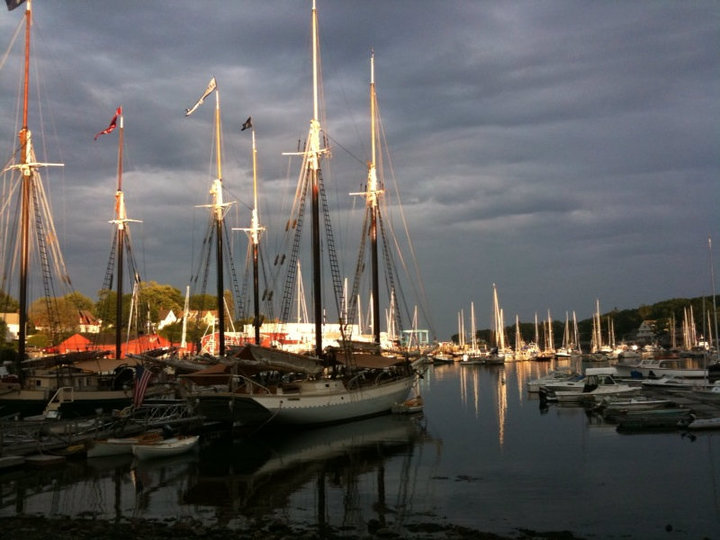 Boats at rest in Camden Harbor in Maine.
So here are my five tips for planning a vacation that everyone will enjoy:
Plan in advance--at least eight weeks ahead of time. That way you don't cancel out the eight weeks of pleasure from having planned by ending up with a vacation that may not work out as planned (one word: airplanes).
For more tips on vacation planning and more from Maria Rodale, go to www.mariasfarmcountrykitchen.com.
Related Links
My Trip to Seed Savers Exchange in Iowa- Part 1 - Maria's Farm Country Kitchen
How To Plan a Green Vacation - Rodale.com
Secrets To a Healthier, Happier Vacation - Prevention