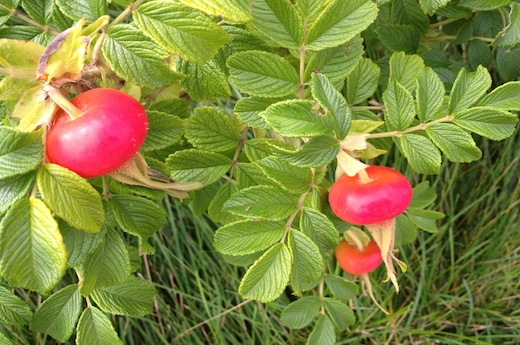 It's no secret that summer is my favorite season. I was on vacation and so much enjoying the clear ocean water and the Rosa rugosa, as well as my children's awe at the Rosa rugosa "hips"--"Mom, what are those things?"--when this idea for a series of blogs came to me. Not just a celebration of summer, but a meditation on it as well. I've been trying to meditate much more and am getting more in touch with my mystical nature. So we're going to publish a photo and "meditation" from me for 14 straight days (even on Saturdays and Sundays!). It will be like a two-week summer vacation. You can revisit it anytime you want to feel the warmth and pleasure of summer.
Make sure to come back this Sunday when I start!
For more from Maria Rodale, go to www.mariasfarmcountrykitchen.com.