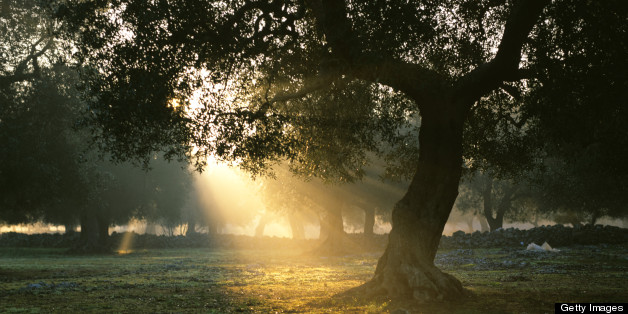 Nothing can prepare you for the loss of a child, which is why I never would have guessed that allowing my son's organs to be donated, and thus, letting him live on through the lives of total strangers, would provide the comfort to get through my toughest days.
My son Sean was struck by a car while crossing the street on New Year's Eve 2011. He was 24 at the time. I got the call telling me I needed to go to the hospital because Sean was in an accident while I was driving home from work. As I rushed to Good Samaritan Hospital in West Islip, New York, I prayed it was not serious, but knew deep down that it was -- and tragically, my mother's intuition was correct.

I have very few clear memories from the time in the hospital, waiting as doctors tried to save Sean and then later, told us we would lose him despite hours of surgery. All I remember feeling was the horrible, horrible pain.
Sean had only returned from his tour in Iraq a year before the accident. The war had wounded him emotionally and he suffered from Post-traumatic stress disorder, causing him to act out, self-medicate and lead a very different life than the one he chose to leave in order to defend our country.
Yet to me, Sean remained the kind-hearted, generous young man he had always been, known to sacrifice for others and proud to have had the opportunity to serve his country. He was the same generous young man who, when prompted to by the army registration form years ago, chose to become an organ donor. Sean never mentioned this decision to me, but years later, his choice would dramatically impact my life and the lives of three total strangers.
After learning that Sean could not be saved, we were approached by a transplant coordinator from the New York Organ Donor Network. The thought of allowing Sean's organs to be taken initially frightened my family and me -- but it was Sean who ultimately made the decision for us -- and for that, I am so grateful.
Through all of the horrible pain and difficult decisions I had to make during that time, comfort was the last thing I expected to find in that cold hospital room. But I found it in unexpected ways -- knowing that I was doing right by my son by opting to donate his organs, became the bright spots in a very dark time.

Another unexpected source of comfort came in the form of a big, orange afghan given to me by my friend Darla. Though it was a simple gift, the memories I attached to the blanket in those days in the hospital, mean the world to me to this day.
I remember wrapping Sean in the blanket, snuggling up to him and savoring my last few moments with my boy. As I said goodbye, I took comfort in knowing several people would soon be getting the phone call telling them they would receive their transplant and be taken off the list of nearly 10,000 New Yorkers currently waiting for an organ donation.
When it was time to make miracles happen, I folded up the blanket, went home and tried my best to carry on.
In the months after Sean's death, I needed a way to turn my grief into something positive. I began volunteering with the New York Organ Donor Network and started an organization called Sean's Gift with two life-long friends. Through Sean's gift, we partner with several knitting groups to make handmade blankets for the families of organ donors, in an attempt to comfort those going through what I know is an unmanageable tragedy. I was so touched by my friend's gift of the blanket and hope to bring that same peace to other families suffering the death of a loved one. To this day, I still fight over Sean's blanket with his brother and even sometimes the dog -- it is a treasured gift.
A few months after Sean's passing, I was able to attend a transplant re-birthday celebration held by The American Liver Foundation where I met several people who had received liver transplants. After hearing their stories, I realized that only their gratitude matched the grief I felt for losing Sean. While nothing could have prepared me for losing my son, the knowledge that he saved three people has prepared me for the future.