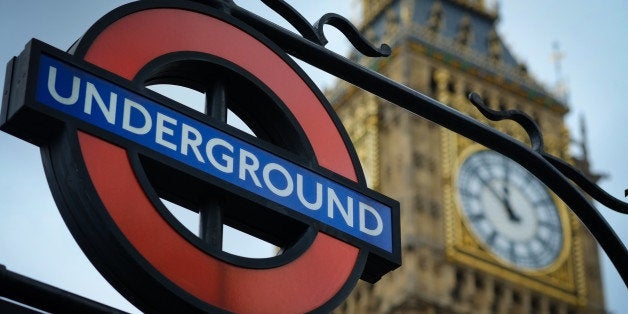 If there are two things you learn from spending the early summer months in the UK, it's determination and spontaneity. Case in point: barbecues. Growing up in the US, a barbecue meant lounging on the deck while waiting for your chicken wings to be cooked to perfection on a Weber grill.
Barbecues on the other side of the ocean take character. If you set a date, you may as well do a rain dance, because believe me, it will pour. A spontaneous gathering of friends can cause one of two outcomes: either you've forgotten how to use the barbecue/it has forgotten how to function properly or, worse, you bought a makeshift one from Tesco. You'd have better luck trying to light ice cubes than whatever type of coal they use. But, at the end of the day, there's no point in giving up and you chow down on a burger after several hours of trying to re-engineer the contraption (or after switching to the stove while everyone else stands around cindering remains).
When exposed to other cultures, you can't help but create comparisons with your home culture. Of course, these comparisons will always be biased and can never account for entire populations. The following takes a look at aspects of American and British culture and examines a few ways they can learn from each other.
1. Rise and Shine
On my first trip to London, I indulged in a full English breakfast three days in a row. However, when it comes to the first meal of the day, the UK should take some notes. Sausage, bacon and beans are fine, but why are a cooked half tomato and a slice of black pudding invited to the party? Feasting on an abnormally large breakfast burrito or indulging in fluffy pancakes or French toast that take up your entire plate is unparalleled, especially when the last two are drenched in maple syrup. Eggy bread, the name sometimes used for the UK equivalent of French toast, clearly lays out the problem: too much egg, not enough of a sugar overdose.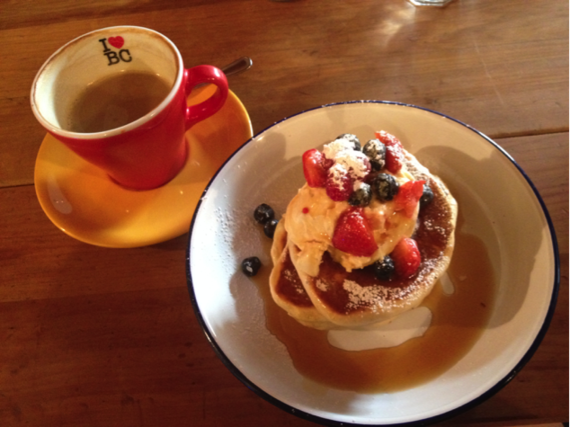 2. Would You Like Milk or Sugar with That?
After growing up in the Northwest, I have sustained a (slightly unhealthy) love of coffee. Though my devotion to coffee runs deep, I'll admit that Americans have a thing or two to learn when it comes to the hot drinks culture. Lesson number one: embrace tea and the many traditions that surround it.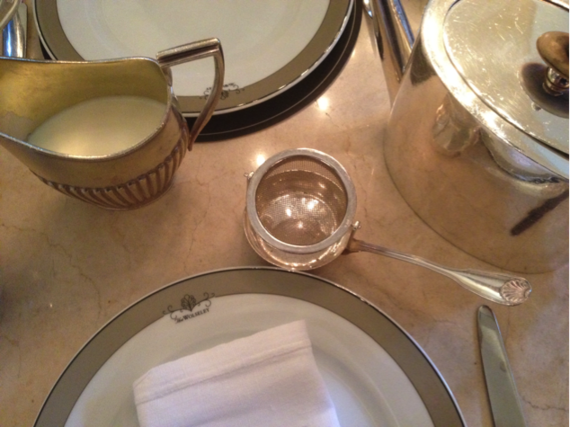 Nothing compares to treating yourself to high tea at a hotel in London. Most offer unlimited amounts of tea with a side of finger sandwiches, dessert samples and scones (all presented on a three-tier stand in a way that verges on the avant-garde). Take the tea culture down a notch and you have the delicious cream tea (scones served with whipped butter and jam with tea). The final UK tea highlight is how it's offered to guests whenever they visit, making for an inviting atmosphere.
However, what cafes in both countries need to learn to perfect is the chai tea latte, offering the best of both hot drink worlds. It's a rarity to find it in its perfected form.
3. Cowboys and Cowgirls
I would never identify with being an expert on music and it took me leaving the US to gain respect for country music, but now I'm hooked. Songs can tell stories of romance, the importance of family or nothing but a love for a cold beer and fried chicken. I actually went to a Hunter Hayes concert in Birmingham (judge as you will) and was surprised at how small the venue was, not to mention the lack of committed outfits. I was decked out in my cowgirl boots and plaid. I don't need to listen to country all the time, but its scarcity in the UK can be disappointing. Doesn't anyone want to sing about their big, green tractor?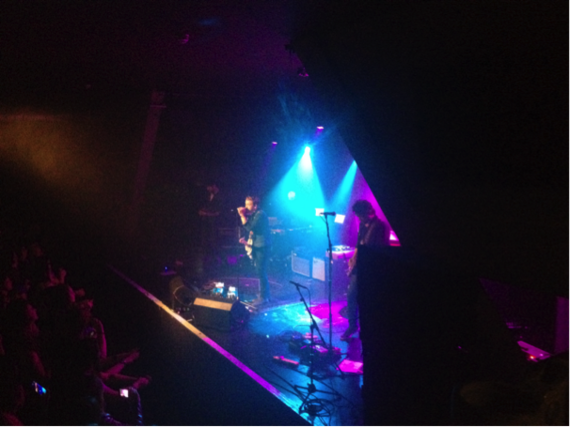 4. Tie-Dye and Barber Jackets
The Northwest taught me that North Face and Nike are the cool brands, running shorts are a perfectly acceptable part of an everyday ensemble and dressing nicely means putting on jeans. I still believe running shorts and leggings are the best items of clothing out there but I would like to thank St. Andrews and London for expanding my concept of fashion to include more than just a great exercise outfit. I can't say I'm a fan of Hunter wellies or Barber jackets just yet, but I've swapped out my flared jeans, running shoes and the occasional tie-dye for skinny jeans and ballet flats.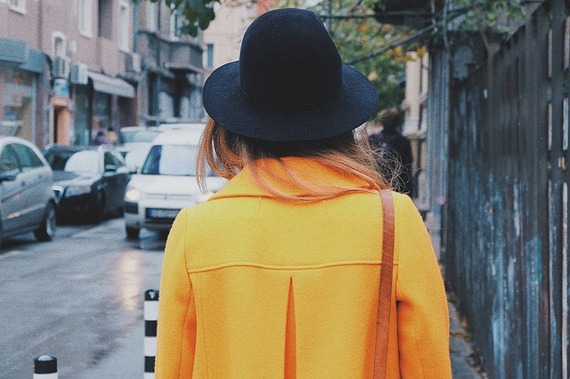 5. Travel Bug
In general, Americans abroad have the reputation of erratically trying to visit as many cities/countries/places as possible in a short amount of time. On the one hand, this is understandable, as you want to take advantage of your vacation time and make what is usually a lengthy journey to your holiday destination worth it. However, a little relaxation never hurt anyone. What are you really gaining from sticking to a tight schedule just so you can tick tourist attractions off a list?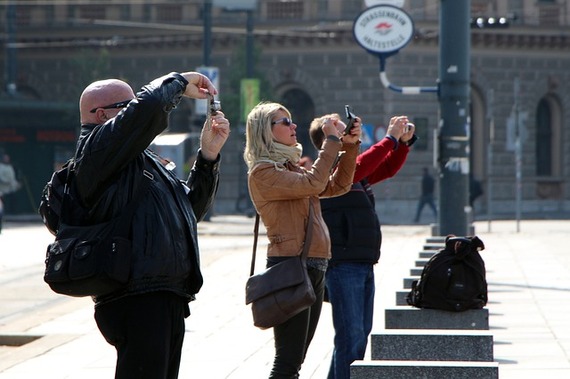 On another travel note, as an American you might find that the flawless sense of direction you used to boast about isn't actually that great when stripped of the grid system. This became painfully evident while I working in Munich for InterNations; I found myself stumbling around the city one evening, 45 minutes late, trying to find a specific beer garden (I know, what a tough life). I learned to embrace the winding madness and gain a deep appreciation for city transportation apps. I recommend it, especially if your hand-drawn maps have lost their charm.
Living abroad has many advantages, one of which is that you get the chance to gain exposure to, and awareness of, other cultures, as well as your own. This allows you to mix and match aspects of cultures that suit you best. You might be surprised at where you find similarities; I came across a classy version of tailgating before the Investec Epsom Derby (prosecco instead of beer and elegant dresses instead of football uniforms). Embrace differences and you might even adopt a new life motto: stay calm and just do it.
Marie Morrison is an Oregonian who completed her studies in Scotland with a stint as an au pair in France. She then took an opportunity to work in Germany and currently resides in London.