Doll's eyes is the kind of plant you remember. Not in spring, when its small, starry white flowers are easily overlooked. The season when it shines is fall. About this time of year, its berries have ripened to a ghostly white with dark "eye" spots in the centers. Contrasted on a grape juice-colored stem, these striking fruits are hard to miss during a walk in the woods.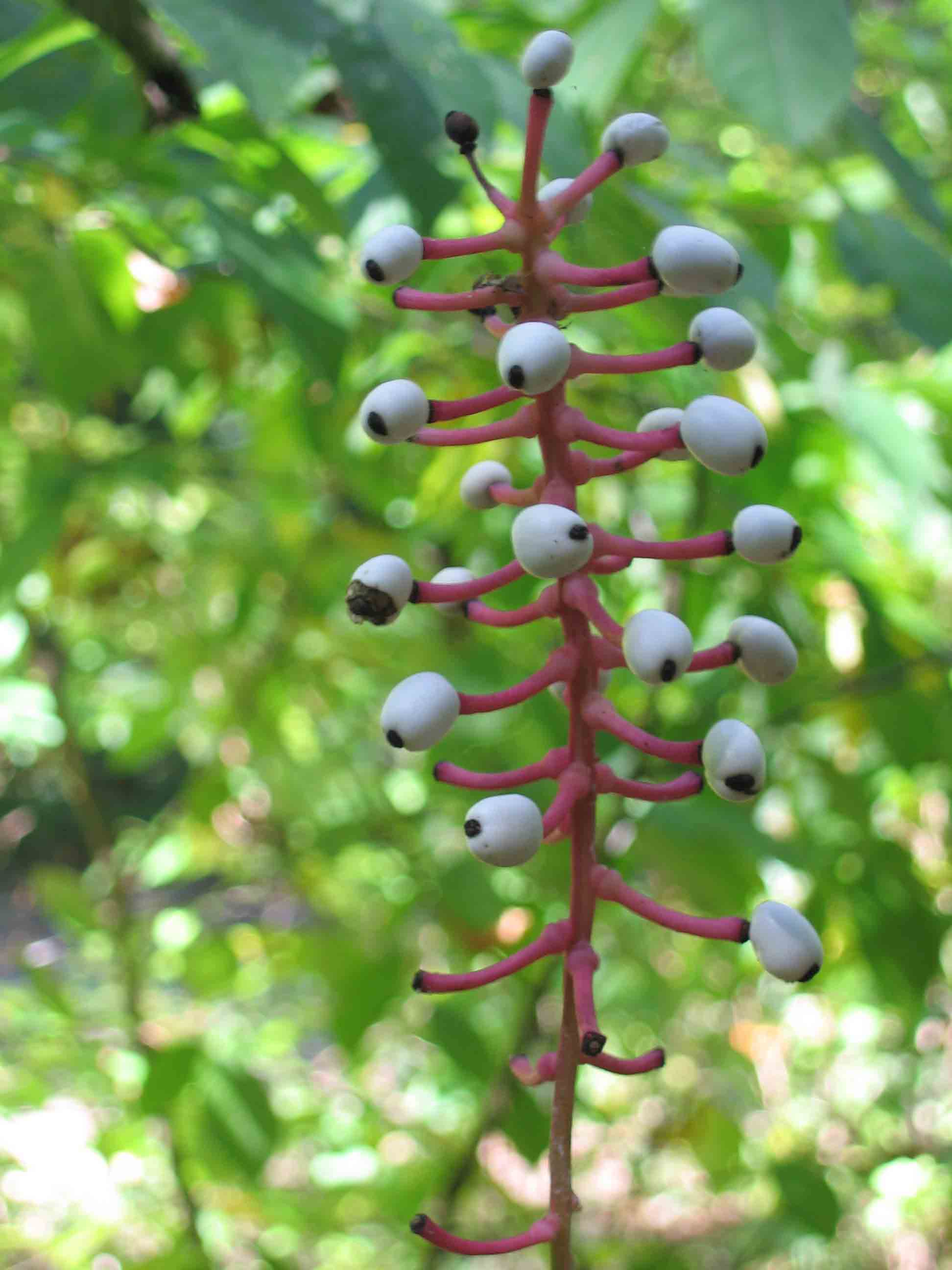 A few weeks ago I spent an afternoon scanning the moist forest floor of Cunningham Park, Queens, searching for this wildflower. I had seen it here years ago, growing in the shade of a sugar maple. Despite hours of searching, I came to the sad conclusion that doll's eyes had disappeared from the park.
Small patches of its rich woodland habitat are still found within city boundaries, but the plant itself no longer grows here. This wildflower continues to populate neighboring areas in New Jersey, Westchester, and Long Island but it is likely now gone from the New York City portion of its range.
Most people are surprised that New York City has nature at all. Yet old-growth forests, expansive marshes and grassy meadows cover nearly one-eighth of the city, making it the greenest in North America.
We New Yorkers innately know that nature is good for us. In the weeks following the September 11th tragedy, New York City's parks and botanic gardens were flooded with people seeking solace in green spaces. The healing effects of nature are real, free and available to all - as long as these places are allowed to exist.
The myth of biodiversity loss is that it is caused by accidents or acts of God. Oil spills and fires only tell part of the story. Forests turned to soccer fields or meadows lost to strip malls result in flora and fauna that become locally extinct right under our noses. Wildflowers that escape the bulldozer still struggle to survive against competing interests. Outdoor sports should be encouraged, but in marginal habitats, not sensitive natural areas. When illegal motorized vehicles and mountainbikes tear through them, tender plants are crushed. This is how doll's eyes met its fate.
Habitat loss and degradation result in species that are abundant outside the five boroughs, but increasingly uncommon here. Such localized rarity is important to examine, because the consequences are dire. More than half of the world's people now live in urban areas. New York City is inadvertently drafting a blueprint for loss of biological diversity that other regions will inevitably follow. This is especially important this year, as 2010 has been declared "International Year of Biodiversity" by the United Nations. In fact, U.N. representatives recently attended a summit on biodiversity in Nagoya, Japan to negotiate a global strategy for the extinction crisis.
Local government can lead the way. Mayor Michael Bloomberg's vision for a sustainable New York City is outlined in a document called PlaNYC. The ambitious agenda discusses climate change, transportation alternatives and drinking water but does not mention nature. Its initiative to plant one million trees is laudable, but there is even more we can do to restore our urban nature. The document is currently being amended, with revisions to be published in April 2011. This is a unique policy opportunity to recognize native flora as an integral part of city life.
PlaNYC must address these issues directly, starting with the creation of Biodiversity Reserves that limit development and curtail incompatible recreational activities. It must cultivate children's innate love of nature by providing opportunities for every child in grades K-12 to connect to local woodlands, grasslands and ponds. It has to overcome the hurdle of limited access to nature for low-income communities. It must outline how city agencies will work collaboratively to combat species loss and ecosystem degradation.
The loss of our local species is a call to action. We New Yorkers, all 8 million plus of us, are the stewards of our natural heritage. Let's take pride in this common ownership by nurturing our nature and ending the loss of doll's eyes and all its foliar kin.