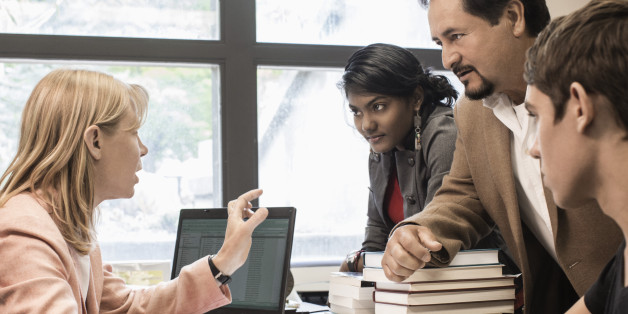 A hot topic for career growth is mentorship. It seems that we need a mentor, a guiding star or a sympathetic friend at "the top" if we want to progress. Perhaps you feel a little anxious or frustrated because you cannot seem to find the "right" mentor, or mentors. I want to share a little bit about the people who I consider to be mentors to me. Perhaps it helps to look in less conventional places for mentorship.
I have, in the past, had the privilege of working alongside women in my field and in my company who I could certainly learn a great deal from. If you have the privilege of knowing such people, please make use of every opportunity to observe them, speak to them and listen to them.
There are, however, times in one's life where one single mentor is not forthcoming. In a STEM field where female managers are not in the majority, it often means that, at least the gender part of mentorship is not often very plentiful in our immediate work environments. Here are a few examples of some of my sources of mentorship that may not always be obvious places one looks.
Younger Mentors
I know a few people who, although younger and professionally still growing, have amazing passion and energy for their fields. They are motivated and they embrace new ideas with gusto. I learn from their openness to share and to learn, take risk and demand balanced lives from their employers.
Mentors in a different profession
One of my most impactful mentors is a few years younger than I, and not in a STEM field at all. She is the CEO of a non-profit company and a true trailblazer. She has embraced her chosen field and her passion and commitment towards her profession. I find her inspirational. I learn from her about being authentic, passionate and brave.
Mentors of a different gender
I know a gentleman who, besides being successful, has an ethic of true inclusion based on merit. He believes in hiring the smartest people he can find, in asking difficult questions and in always moving towards the positive. He has taught me to truly look for the pearls in others, and has demonstrated how this approach as a manager allows others to shine and develop.
Mentors who challenges us
I know someone who often challenges areas in my career and life. Discussions with her are often a little uncomfortable, because she does not hold back and speaks very plainly about what she believes in. I appreciate her because of her genuine, consistent and committed interest in me as a person and a professional.
Mentors in life
We often find people who live wise and live inspirational lives, but not visibly so. I have found such people in poor, rural communities in remote places, in wooden huts and in hostile countries. Some were frail, and some appeared incredibly ordinary. Search the elements in those lives that could apply to yours.
I consider myself fortunate for having people in my life to learn from, but I think most of us do. Embrace opportunities to learn from people around you and you will never be lost for mentorship.