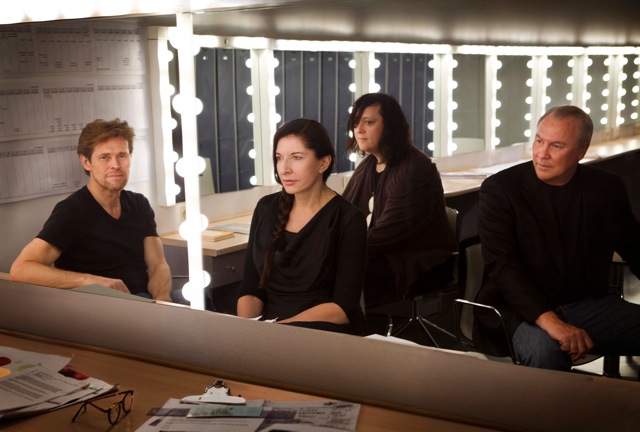 It's only autumn and we're already gearing up for the next edition of the Manchester International Festival (MIF), among the only arts festivals to commissions 100 percent of the works included. The UK city has long been known as a hotbed of music, producing bands like Joy Division, The Smiths, Happy Mondays, Stone Roses, Oasis, Charlatans and many more. In its second edition of the biennial Festival in 2009, artists including Jeremy Deller, Marina Abramović, Rufus Wainwright and Antony Hegarty (of Antony and the Johnsons) participated.
The next edition, taking place this July, is expected to be just as impressive, as indicated by the recent announcement of the world premiere of "The Life and Death of Marina Abramović" (LaDoMA) a biography of the performance artist reimagined by director Robert Wilson. Produced in conjunction with Teatro Real Madrid, the show will follow Abramović's life and career, from her Serbian childhood to her work as a performance artist, featuring original music, songs written and performed by Antony Hegarty. The creative team and cast have been in workshop in Teatro Real's rehearsal space over the past month. Following the dates in Manchester in 2011 the show will run in Madrid in April 2012.
I spoke with MIF director artistic director Alex Poots about the project.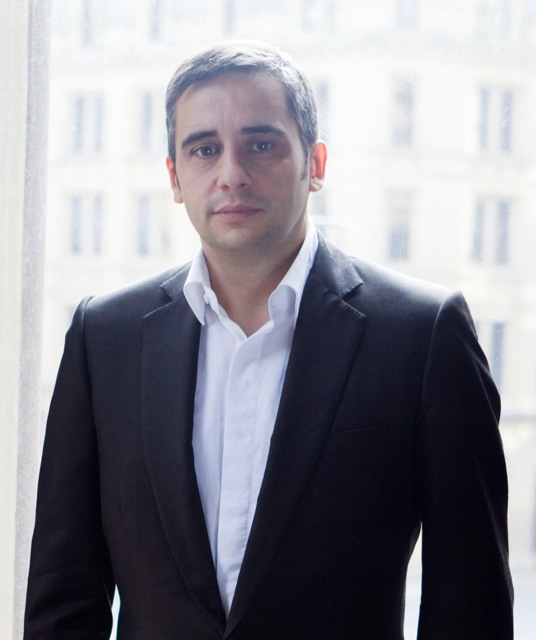 © Antony Crook
Marina Cashdan: Who came up with the idea -- Marina and Robert (Bob) Wilson or was it a collaborative conception?
Alex Poots: Marina is someone whose entire life has been a performance -- which is about control even when she is at her most vulnerable to her audience -- and the idea of not being in control of her death and her funeral was torture to her. Bob really is one of the greatest living opera and theater directors and has a unique practice and very visual sense and style that I guess appealed to Marina. She asked him to direct her funeral - and he agreed as long as he could direct her life, too! So in that sense it's definitely a collaborative conception between the two of them. Bob is the director and shapes the process and the piece. But seeing it in rehearsal at Teatro Real Madrid the workshop has been collaborative too. Antony [Hegarty] and his colleague William Basinki have made a huge contribution to the feeling of the show with their music. There are performance artists in this piece -- Kira O'Reilly, Amanda Coogan, Ivan Civic, who all appeared at Marina Abramovic Presents last year -- who also bring their own practice to the piece.

Had you worked with Bob Wilson before?
No, but I am huge admirer. There are very few living directors who can be credited with having created a new theatrical language -- Bob Wilson is one of them.

Was the play at all inspired by James Wescott's recent book When Marina Abramovic Dies? Or had Marina been planning on such a piece for a long time? Or was it Bob Wilson who proposed the idea? I'm just curious to know the back ground and behind-the-scenes of how a production like this is realized.
I believe it's an idea that Marina has been thinking about for a while. Our role as producers, with Teatro Real, is to help these great artists realize this idea. We provide the space, support and dialogue for them to make the best work they can. A project as big and intricate as LaDoMA can grow out of a single conversation late at night, but these ideas have generally been simmering for some time before we get involved!

How did Willem Dafoe get involved and what is his specific role? And the same question for Antony Hegarty. Do you know if Hegarty and Marina met at the last edition of MIF?
The work is still in development and will change and grow over the next nine months but as I understand part of Willem's role is as a narrator. He is a key part of the entire production and has a very significant role to perform. He was someone that Bob, Marina and I very much wanted to work with and we are thrilled he has found time to develop and perform his role. Although most people know him as a Hollywood star, he also has a long and distinguished history of ground breaking theater work, including that with the Wooster Group, which he co-founded.
Antony was Marina's idea. They had met before they both performed at MIF 09 and they both live and work in New York. It's very rewarding to bring artists back to the Festival, to continue and deepen our relationships with them. It's very much a part of what we do at MIF.

Manchester International Festival, 30 June - 17 July 2011