The American Cancer Society has made great improvements in the research, treatment, and early detection of breast cancer. Yet, the disease is still the most commonly diagnosed cancer in women in the U.S. and the second leading cause of cancer death in women. With October being Breast Cancer Awareness month (#BCA), it's an important reminder to schedule a mammogram and/or conduct a self exam.
Ladies, look out for your men too: An estimated 40,000 women and 430 men are expected to die of breast cancer in 2014.
To support the research efforts, "think pink" and feel good about doing some shopping right now. Not only will the proceeds from dedicated products go towards cancer research, but you'll splurge on yourself (and your man!) for a great cause.
Here's a shopping list to get you started:
1. Shiseido's bright pink Lacquer Rouge in Dollface (PK430) was inspired by Japanese lacquer artistry, and looks pretty on lips.

$5 will be donated from each gloss sold to Cosmetic Executive Women (CEW) and their philanthropic arm, Cancer and Careers, a non-profit organization dedicated to supporting working people living with cancer. $25, www.shiseido.com.
2. Pair your lacquered lips with a pop of spidery-looking lashes. Layering the electric blue RevitaLash Primer under RevitaLash Volumizing Mascara intensifies the look while brightening the eye. A portion of the proceeds benefit breast cancer research initiatives. $24 each, Revitalash.com
3. DECLÉOR will donate 10% from their Sensorial Travel Collections to Cancer and Careers too. The Travel to the Orient Collection features hydrating products; the Travel to the Mediterranean Collection is all about anti-aging benefits. Sets start at $69, DecleorUSA.com.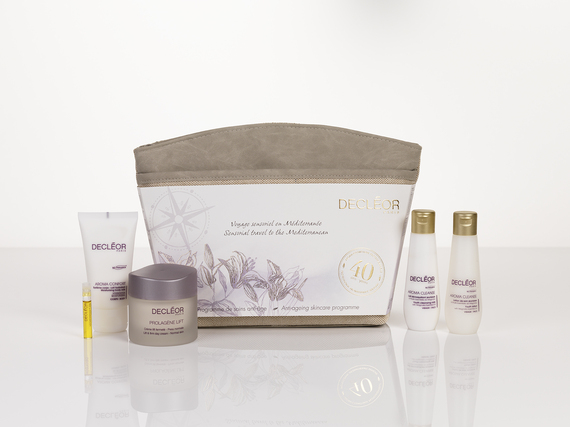 4. As time goes on, the neck becomes a barometer of age. Ward off wrinkles with StriVectin SD Advanced™ Intensive Concentrate: With two active ingredients targeting Collagen types I and III, results are seen in 15 days! $1 from each will be donated to Breast Cancer Research Foundation. $39 (1oz), ULTA stores.
5. The scent of a rose is not only relaxing, it's also an aphrodisiac. Clairvoyant Beauty will be offering a 10% discount on their rose items, and then will donate 10% of the proceeds to BrightPink.org. For a brighter complexion, spread on the Rose Glycolic Mask and chillax. $30, clairvoyantbeauty.com.
6. How snazzy are these Peepers? 10% of the price will go to Living Beyond Breast Cancer. $29.99, peeperspecs.com/Living-Beyond-Breast-Cancer-Peepers-Reading-Glasses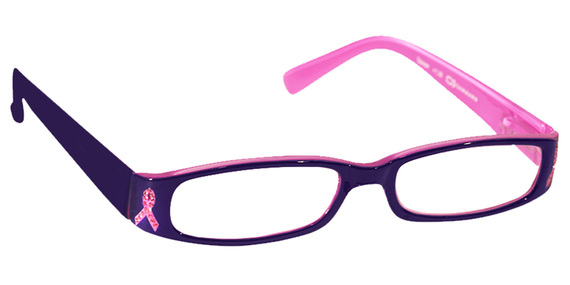 7. Pucker up with HydroPeptide's Perfectly Pink duo (Perfecting Gloss: Lip Enhancing Treatment in two shades, Beach Blush and Nude Pearl). $5 from each sale will be donated to the Personal Care Products Council Foundation for the benefit of their Look Good Feel Better Program. $55, www.hydropeptide.com.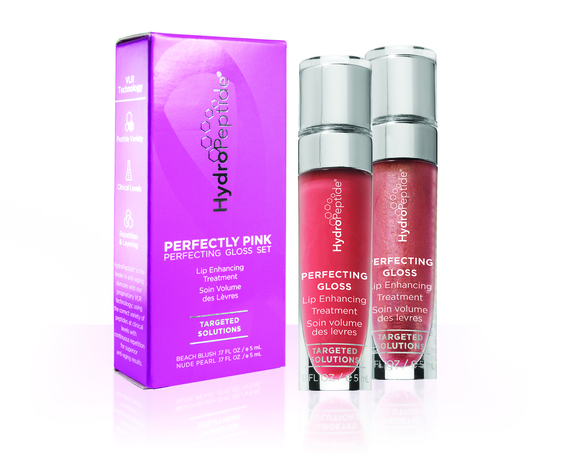 8. The delicious scent of the anti-aging Elemis Pro-Collagen Marine Cream quite possibly outshines its luxurious packaging, which is saying a lot. $16,000 of proceeds will go to . $189, TimetoSpa.com