As a kid, I was fed a steady diet of Technicolor and black-and-white movies, which left an impression on me. I got lost in the romance, mystery, and beauty playing out on the moving screen. What's more, watching Old Hollywood movies gave me an education in glamour; I still look to the couture fashions, perfectly coiffed hair, and immaculately applied maquillage of Hollywood's leading ladies for inspiration.
When it comes to defining the eyes, Elizabeth Taylor & Co. definitely play muse. The credo "less is more" is lost on me. Rather, it's all about more is more, where layers of shadow, liner, pencil, and mascara are applied with a dash of nonchalance to keep it in the present. I do abide by one rule, and that is to highlight one feature. Lips get a swipe of rosy gloss or lipstick in a nude hue.
Audrey Hepburn and Sophia Loren made stars of their eyes. We can too. Whether you're going for the doe-eyed gazelle or channeling an exotic sex siren, have fun experimenting with these tried-and-tested products:
Rejuvenate: Before heading out, rest the eyes an hour before makeup to keep them looking fresh. Pop on a pair of the insanely hydrating G.M. Collin's Instant Radiance Anti-Aging Eye Patches -- after 20 minutes you'll see the difference. I also like to use chilled cucumber slices and refrigerator-cold used teabags when they're available (I'm not much of a DIY-er).
Concealer: Camouflaging dark under eye circles is a cinch with Miracle Skin Transformer Treat and Conceal. If I don't use it sparingly, I end up looking ghostly. A tiny bit provides maximum coverage and smoothes out the delicate skin.
Eyebrows: I don't know why it took me so long to find the perfect pencil to fill in my brows - doing so frames my face and makes me look more put together. Christie Brinkley revealed that filling in her eyebrows is the key to looking younger. My vote goes to Cate McNabb's Soft Brown to channel Cara Delevingne.
Eyeshadow: I love the artfulness of makeup though I don't like the effort of shading. For this reason, I love Shiseido's Shimmering Cream Eye Colour in Sable (#709 and it has a gold shimmery tone), which I smudge on with my finger.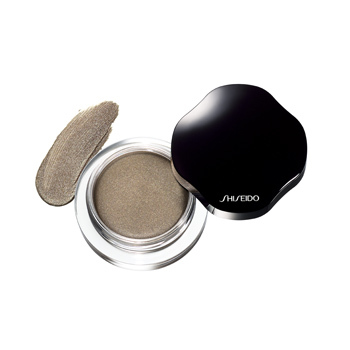 Or, Eyeko's Me & My Shadow Liner in Taupe. Then I use an eyeshadow brush and highlight the brow bone with one of the lighter colours in Pür Minerals' Perfect Fit Eye Shadow Trios in Classic Beauty (the darker of the three can be used on the eye lid if you like). Blend a little at the eyelid crease to make it look seamless.
Eyeliner: It takes a deft hand to paint a flattering feline flick. Mastery of the cat eye comes with practice but you'll be forever grateful for acquiring the skill. (Tip: start from the middle of the lash line and draw the flick until you reach the eyelid crease. Then, draw from the inner corner of the eye to join it to the middle.) The calligraphy-like liquid eyeliner pens by Shiseido, called Automatic Fine Eyeliner, paint a precise line. You get to control the amount of colour dispensed by clicking the pen a la the mechanical lead pencil. Fill in the negative spaces between the lashes to seal the line.
To amp up lashes, use a sharpened eyeliner to colour in the waterline -- the inner eye, under your top lashes.
Mascara: I love high-wattage water-kissed lashes for the daytime, and mascara with more pop for a night out. I am obsessed with Wicked Lash Mascara by Merle Norman and its fat brush for the 9-to-5. In the evening, I apply the blue-coloured Volumizing Lash Primer by Revitalash, which brightens the eyes, intensifies mascara and adds extra dimension and length to lashes.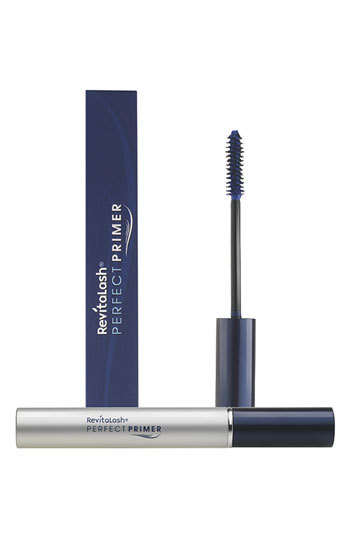 Then, layer DIORSHOW Blackout from top to bottom for a dramatic look. I also love Rejuva Minerals Water Resistant Mega Lash in Midnight, the best waterproof mascara around (it's non-irritating even on sensitive eyes like mine).

Now that I've shared my makeup loves, it would be remiss if I didn't state that caring for the eyes keeps makeup looking spectacular. A couple of pointers:
Makeup Remover: What goes on must come off is a makeup rule. Removing eye make-up before hitting the pillow is a tough task is you don't use the right product. Discovering Japan's Shu Uemura Ultime8 Sublime Beauty Cleansing Oil was a game-changer for me because it whisks away facial makeup in one swoop! And It feels good as you massage it on. Katie Perry praises this brand too.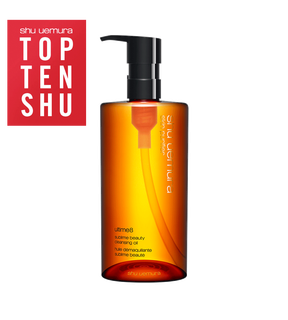 Eye Cream: After cleansing, keep wrinkles and dark circles away with an eye cream. For nighttime, look for one containing caffeine - it depuffs -- like G.M. Collin Bota-Peptide Eye Contour, which also contains calming cucumber extract and Matrixyl, a peptide that fights wrinkles. During the day, my go-to is the light Recovery Eye Gel Cream by KORA Organics -- a line create by Aussie supermodel Miranda Kerr - that tightens and soothes thanks to seaweed , Vitamin C and Aloe Vera.