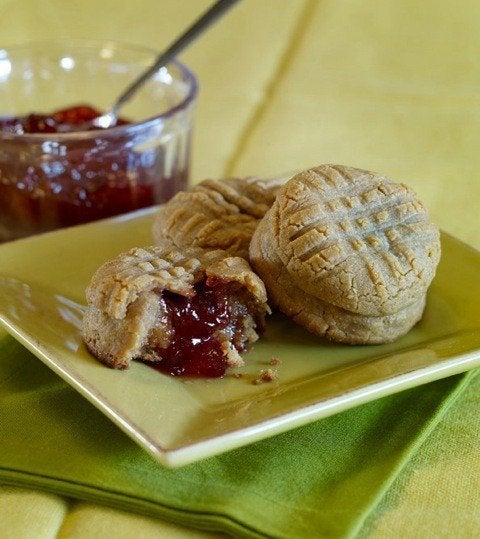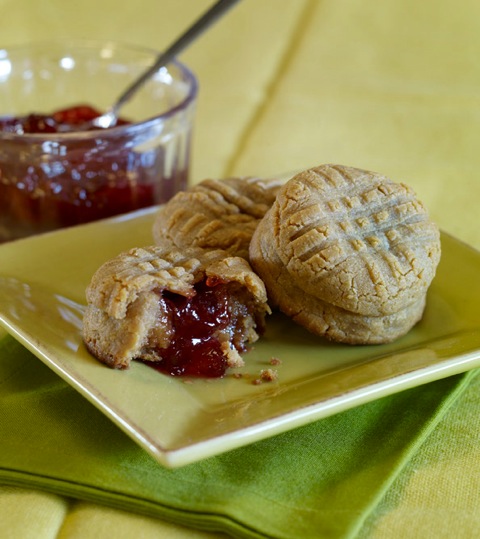 SFO is my second home. That is, I seem to be living out of a suitcase these days. While I enjoy traveling, constantly running to and fro can be challenging when trying to stay healthy and fit. Indeed, eating an $8 slice of airport pizza and shirking your workout routine just doesn't fly when your cookbook is called Sweet & Skinny!
As I type this out I have an empty suitcase sitting next to me, ready and waiting for my next departure. Needless to say, staying healthy while on the road has been a theme for me lately. Whether you are a frequent flyer, or just need a little extra inspiration, here are a few tips I picked up recently that will help to make traveling and eating healthfully easier to pull off... now if only I could master the secret to getting an automatic upgrade.
1.) Drink green tea, unsweetened, up to 20 ounces a day. Green tea causes the body to secrete more interferon, a key element in your body's infection protection arsenal. This is vital when you are traveling on planes, or when you are simply feeling worn out and run down. I recently discovered Good Earth green tea with sencha and orange, which adds a nice twist to your tea.
2.) Traveling, or not having time to get to the gym, is not an excuse to skip your workout. Only 20 minutes of cardiovascular activity can burn off as many 200 calories and will work wonders for your heart and mind. If you can't get to the gym, or the hotel does not have one, no problem; just hit the pavement! Whether you want to do squats and lunges or go for a jog, there are plenty of outdoor exercises that can be enjoyed anywhere. Although my exercise of choice is swimming, when I'm traveling and pressed for time I find that a jog (or brisk walk) around the city can be a great way to get in a workout and take in the sites. Be sure to bring your camera-phone with you!
3.) Don't skip meals. Eating well will help to keep your energy levels and your immune system up and running. Skipping meals is one of the easiest ways to start making poor food choices, like that $8 slice of airport pizza. Thanks to modern technology, it's easy to go on the web and research what food options you will have at the airport you are flying in or out of. If there are no good food options at the airport, or if you might not have time for a meal, pack a healthy snack. When I'm feeling particularly virtuous, I carry carrot sticks or fresh fruit. Ok, it has nothing to do with being virtuous. Those are the snacks I carry when I don't have time to prepare a tastier treat. When I do have time, I love to bring along Sweet & Skinny PB&J cookies (see recipe below). If I don't have time to bake, I try to find the time to pack a few interesting snacks to keep me from temptation. My latest "carry-on" snacks are Kale chips from The Kale Company (trust me, they taste better than they sound), Annie Chun's sesame flavored seaweed snacks, and Kind apricot-almond bars. Instead of reaching for a soda at the airport, try to find an unsweetened iced tea, or a flavored Zero Vitamin Water, which is sweetened with Truvia instead of sugar or aspartame.
These simple tips will help to keep you from feeling too jet lagged and will keep you on a healthy routine even when you're on the go. Bon Voyage!
Sweet & Skinny PB&J Cookies
Makes 16 cookies
Per cookie: 130 calories, 6 grams fat
Nonstick pan spray
3/4 cup all-purpose flour
3/4 teaspoon salt
2/3 cup Natural peanut butter, smooth (preferably made only from peanuts and salt)
1 ounce (2 tablespoons) reduced-fat cream cheese (Neufchatel), softened
2 tablespoons (1/4 stick) unsalted butter, softened
1/4 cup granulated sugar
1/4 cup (packed) dark brown sugar
3 tablespoons liquid egg substitute or egg whites
1/2 teaspoon pure vanilla extract
About 1/4 cup strawberry jam or grape jelly
Preheat the oven to 350ᅡᄚF with a rack in the center position. Coat a baking sheet with pan spray (even it is nonstick) or line it with parchment paper or a silicone baking mat.
In a small bowl, whisk together the flour and salt; set aside.
In a medium bowl, using an electric mixer and the paddle attachment, if you have one, beat the peanut butter, cream cheese, butter and granulated and brown sugars on medium for 2 to 3 minutes, until the mixture is well blended. Add the egg substitute and vanilla and mix for 2 minutes longer. Scrape down the sides of the bowl with a rubber spatula. Add the flour on low for 1 minute, just until it is incorporated.
Set aside 2/3 of a cup of dough for the cookie tops. Scoop the remaining dough into 16 equal portions and roll it between your hands into balls. Use your thumb or index finger to press a hole about 1/4 inch deep into the center of each ball, gently pinching the dough to create a well about the size of a quarter. Fill the holes with 1/2 to 3/4 teaspoon of jam.
Roll out the remaining dough on a flat surface between two large pieces of plastic film until it is 1/8-inch thick. Peel off the top film and use a 1 1/2-inch round cookie cutter to cut 16 circles, re-rolling the scraps as needed. Use the tines of a fork to press cross hatch marks onto the flat cookie tops, dipping the fork into flour as needed to prevent sticking. If the dough becomes too soft to work with, freeze it for 5 minutes and try again.
Lay one cookie top over each of the filled cookies and press the tops and bottoms together all around the edges to seal in the jam.
Space the cookies evenly on the prepared baking sheet. Bake the cookies for about 15 minutes, until the dough no longer appears wet or shiny but has not begun to brown. Halfway through the baking time, rotate the pan from front to back.
Transfer the baking sheet to a wire rack to cool for 15 minutes, transfer the cookies directly to the rack until they are completely cool. Store any leftover cookies in an airtight container at room temperature for two to three days.