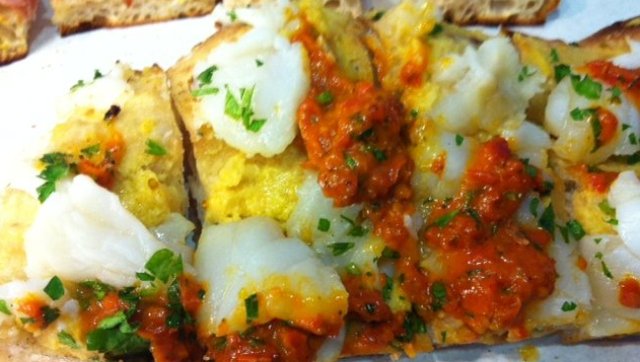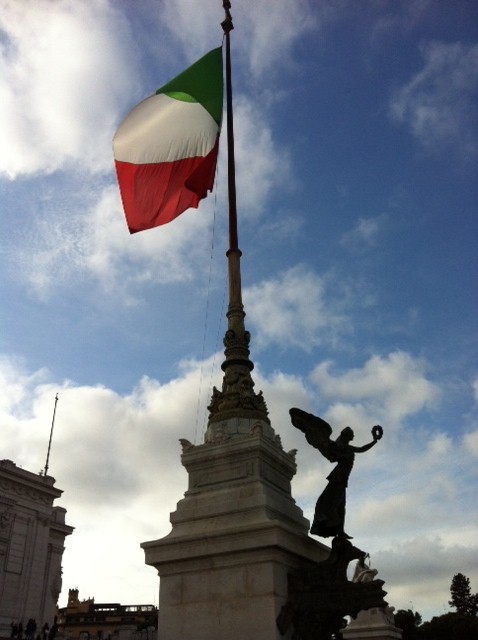 In the hit film Gladiator, Marcus Aurelius turns to Maximus and asks, "And what is Rome?" This is precisely what I set off to find out.

As I stood in front of the Colosseum eating my bomboloni, the chatter of tourists humming in the air, I thought of Rome, past and present. For four centuries Rome's activities focused mostly on conquering nations, gladiator combat, and wild animal fights. According to legend, the city's founders, Romulus and Remus, were raised by a she-wolf. The Roman Empire, with its iron clad warriors and boorish ways, had once been no more than a well-groomed thug. But now it has turned into a city of architectural and culinary delights. Modern Rome has the head turning good looks of a super model and the culinary prowess of a first class seductress.
The modern and old worlds go seamlessly side by side in the beating heart of Rome, making one feel as if they have been transported to a magical place, neither past nor present. Below are my suggestions for exploring The Eternal City.
Where to Stay:
Fortyseven Hotel
A boutique hotel located next to the Tiber River, Fortyseven boasts 47 rooms and 14 suites. It's conveniently located within walking distance from the Colosseum, Tomb of the Unknown Soldier, as well as the popular neighborhood of Trastavere, which is full of restaurants and shops.
Via Luigi Petroselli 47
(+39066787816)
Where to grab a morning pastry: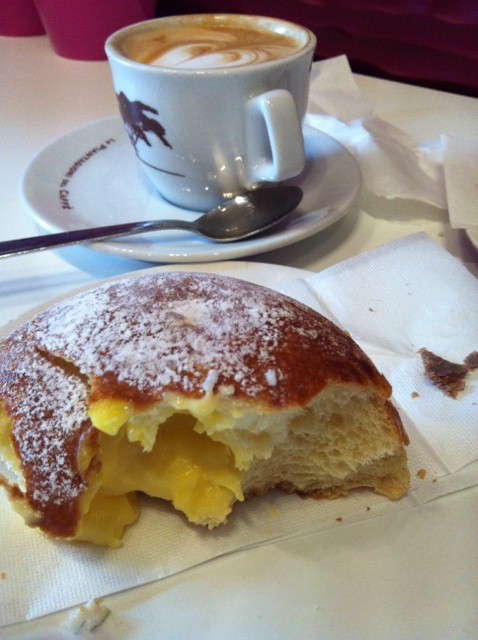 Cristalli di Zucchero
Tucked down a narrow street near Circus Maximus is Cristalli di Zucchero, offering an assortment of contemporary and classic Italian pastries. The space is small and sleek, with standing room only. It's the perfect spot to grab a classic Italian donut, called bomboloni, while on the run. Be sure to also try the Italian classic sfogliatelle, a delicate crescent shaped pastry of many crisp layers, filled with a blend of sweet ricotta and lemon peel.
Via di San Teodoro 88
(+390669920945)
Where to eat:
Trattoria Monti
Run by two brothers, while Mama cooks in the kitchen, Trattoria Monti is almost like slipping into an Italian home. The popular restaurant is open most days for lunch and dinner, and is always full of locals. Be sure to try the cod tartar appetizer, drizzled with lemon and truffle oil. Another personal favorite of mine was the tortello al rosso d'ouovo, a giant ravioli stuffed with ricotta and a raw egg yolk, served with a tomato-basil sauce or browned butter and sage. The house white is a crisp Verdicchio, and definitely a cut above your typical house wine.
Via San Vito 13a
(+39064466573)
Antico Arco
On Ginaicolo Hill, next to the town gate that gives the old arch its name, sits Antico Arco. It opened in the 90's and is one of the few restaurants from that era that has remained consistently popular. The dishes created by Patrizia Mattei offer a slow food tour of Italy, featuring obsessively sourced local ingredients. Dishes include plentiful shavings of black truffles from Umbria and guanciale bacon from the Conero peninsula in Le Marche. The restaurants sommelier is constantly on the lookout for little-known Italian gems, and the wine list is as much a creative exploration of Italy as the food. Be sure to book a table in advance.
Piazzale Aurelio 7
(+39065815274)
Pizzarium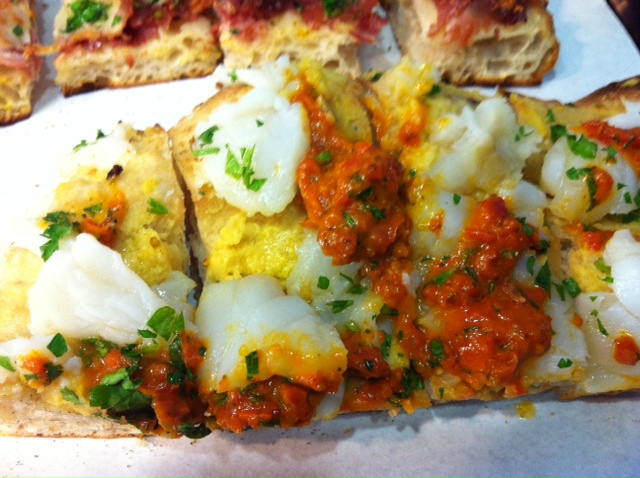 To truly experience the art of Roman pizza you need to go to the expert, the man who has been called the Michelangelo of pizza, Gabriel Bonci. One bite of his pizza al taglio (pizza by the slice), and you will understand why he is revered as the master. Bonci uses high-quality ingredients, including flour from Mulino Marino, a Piedmont-based mill that stone-grinds heritage grains. Bonci mixes the flour with water and sourdough starter (of which he has an assortment, the oldest dating back to World War I), salt, and oil. He works the dough and leaves it to rise for up to 72 hours. Pizza varieties range from the classic, exquisitely simple "rosso," topped with a slick layer of olive-oil-rich tomato sauce, to unusual combos. On the day I was there the offerings included pizza with wild greens and prosciutto, cod with roasted red pepper sauce and a lemon-garbonzo bean puree, both of which were exquisite. One bite and you will agree, in Rome there's pizza, and then there's Pizzarium!
Via della Meloria, 43
(+3906 3974 5416)
Where to shop when you want to bring a taste of Italy back home:
Franchi
People from all over Rome flock to Franchi. It sells an amazing selection of prosciutto, cooked ham, salami, smoked fish, cheese, and fresh pasta from every part of Italy. Be sure to try the burrata cheese that they have sent up from Puglia. Take home a jar of their fragrant truffle salt and a packet of overstuffed Arborio rice, and enjoy the flavors of Italy even after your trip has ended.
Via Cola di Rienzo 200
(+3906 687 4651)