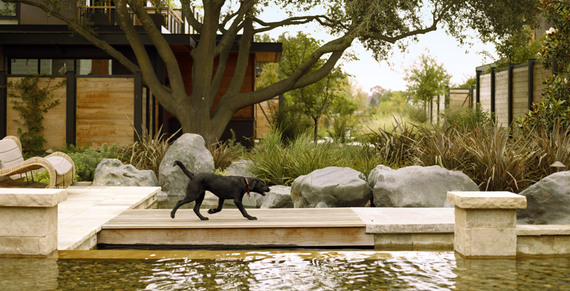 The recent 6.0 earthquake that shook the Napa Valley left in its wake $1 billion dollars worth of damages and lost revenue. Much of that lost revenue stems not from businesses that closed, but from the loss of valuables wines, and of course, the tourism industry. It seemed inevitable that visitors would cancel trips, and Bay Area locals would rethink those weekend getaways.
Having lived in the Bay Area since 1999, I've spent a lot of time in the Napa Valley. It remains one of my favorite places in the world. After the earthquake, I contacted friends and colleagues to make sure they were okay. I spoke to Jim Treadway, who works in the hospitality industry. I asked him how they were faring. Here was his response, "Those of us "Up-Valley" in Yountville, and further north in St. Helena and Calistoga, fared well. We experienced the shaking, and lost some china, glassware, and wine; but by 5 p.m. that evening, you would have never known we had experienced an earthquake." Jim also let me know that 95% of Napa Valley is just as beautiful and pristine as ever. Workers in the hospitality business eagerly await visitors "with our doors wide open." It seems a small effort on my part, but I wanted to help spread the word.
In a further attempt to tempt you to Napa in the near future, here is a list of some of my favorite places to enjoy when visiting the Napa Valley, all of which are currently up and running! So what are you waiting for? It's time to plan a trip!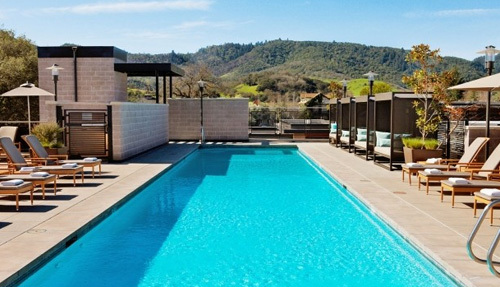 Where to Stay
Bardessono Hotel
Yountville
I first visited the contemporary Bardessono hotel on a photo shoot for GEV (Gastronomique En Vogue) magazine. I fell in love with the small and elegant boutique hotel, and have been back to enjoy myself and relax several times since. If you stay at the hotel be sure to relax at the roof top pool while sipping a Bradyssono cocktail (reposado tequila, cilantro, Serrano chiles, agave and lime). Visit the on-site culinary garden, where guests are encouraged to pick and taste produce to your heart's content.
Enjoy one of their unique day packages or parties, which include such fun activities as bicycle rides through the vineyards, unique wine and perfume pairing parties hosted by Mary Orlin and Jessup Cellars, "drift the day away" hot air balloon rides, and more! If you really want to treat yourself, make an appointment at the hotels spa, or coordinate for an in-suite massage therapist.
Where to Eat
Ad Hoc
Yountville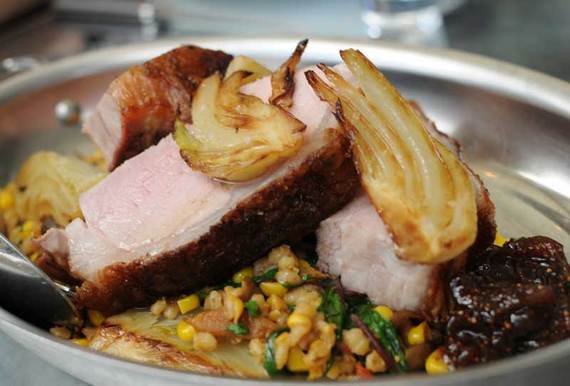 One of Thomas Keller's famed restaurants, and one of my all-time favorite places to eat, Ad Hoc offers a reasonably priced (only $52 per person) four course tasting menu that changes daily. The menu always includes a salad course, main dish, cheese course and dessert. All of ingredients come from select farms, or the private French Laundry garden. Ad Hoc is a great way to experience the essence of Thomas Keller's cuisine.
Addendum
Yountville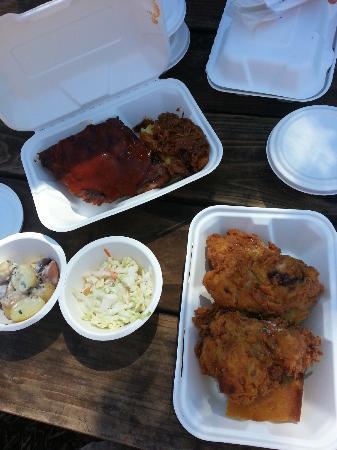 Can't get a reservation at Ad Hoc, or already have dinner plans? Not to worry. A secret that many Napa visitors aren't aware of are the to go lunch boxes now offered at Addendum. Addendum is the addition, or footnote, to the Ad Hoc family. Just swing by Thursday through Saturday between the hours of 11-2 and pick up a gourmet lunch. It's the perfect place to grab some food to take on a picnic.
Lucy
Yountville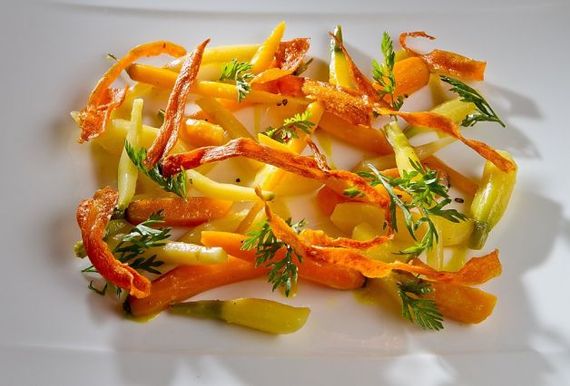 If you don't stay at Bardessono (or even if you do) be sure to stop by their restaurant Lucy, where Victor Scargle creates a farm-to-fork menu based on locally sourced ingredients. Be sure to try the freshly dug carrot salad with confit carrots, carrot chips, carrot fronds and a curry shallot dressing. Another personal favorite is the halibut poached in grapeseed oil, served with pole beans, fresh herbs and a cucumber salad.
Hog Island Oyster Company
Downtown Napa - Oxbow Market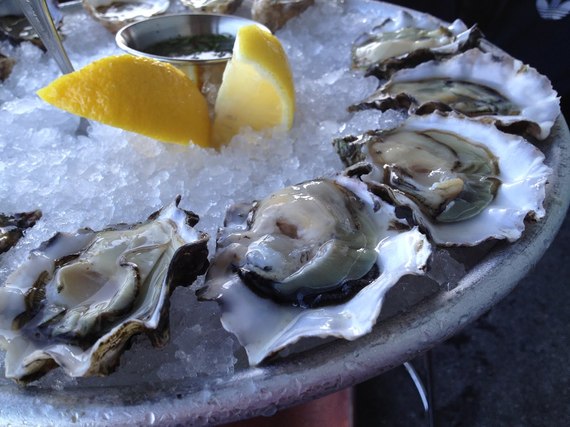 Sip champagne and munch on fresh Kumamoto oysters at Hog Island Oyster Company in the Oxbow Market. The menu goes beyond oysters. They serve a wide variety of fresh shellfish direct from their farm on Tomales Bay, as well as beers and wines from Napa Valley and beyond.
Things To Do
Marshall's Honey Farm
American Canyon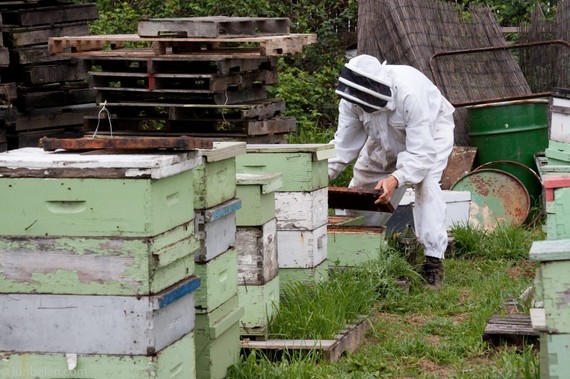 Everyone always thinks wine tasting when they visit Napa Valley, but one of my favorite places to visit is Marshall's Honey Farm. The Marshalls have a hand-crafted approach to traditional honey production. Their beekeeper, Spencer Marshall, harvests small quantities of superior quality honey in the special microclimates of the San Francisco Bay Area. Spencer searches out locations that support only a few hives but produce exceptional tasting honeys. The diverse and constantly changing seasonal blooms of the Bay Area (Eucalyptus, Star Thistle, Wildflower, Blackberry & others) produce floral nectars & pollens that differ greatly in taste, texture & color. They offer daily tours, and tastings, at their honey farm.
Oxbow Public Market
Downtown Napa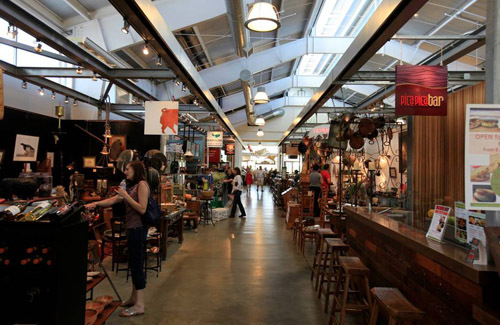 After you slurp down some oysters at Hog Island Oyster Bar, take a walk around the Oxbow Culinary Market. Visitors can enjoy a variety of culinary shops selling everything from exotic spices and teas, to hand painted dishware and vintage cheese makers. It's a foodie's paradise!
Hit The Trails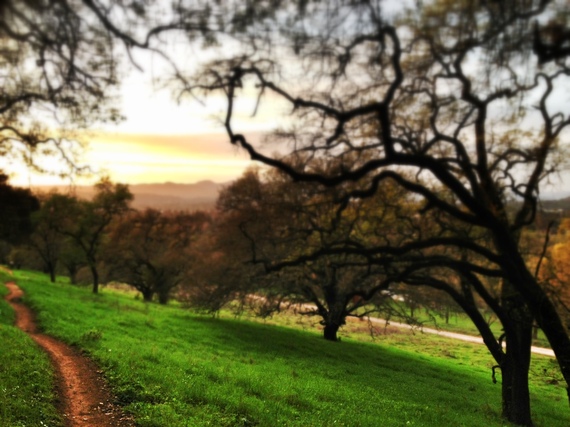 "The Napa Valley, with its varied terrain, beautiful scenery and mild weather, is an ideal place to bicycle for transportation and recreation." There are numerous bike trails throughout the Napa Valley. They stretch from downtown Napa up to Calistoga. There are numerous bike rental companies throughout Napa (if you stay at Bardessono, guests can request bicycles free of charge), making it a cinch to hit the bike trails. The website www.visitnapavalley.com offers a free downloadable bike map of all the trails in the Napa Valley.
Visit Thomas Keller's Urban Garden
Yountville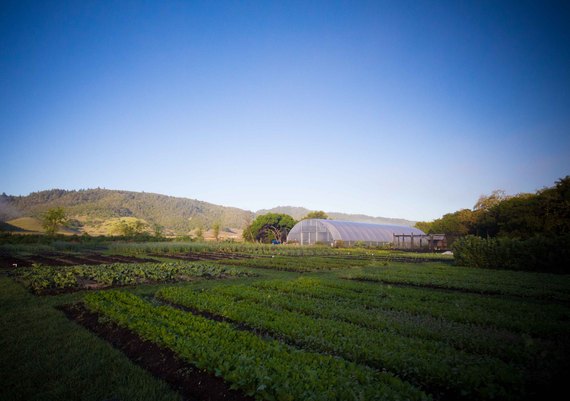 Across from The French Laundry, sprawling across 2 acres of land in Yountville, and employing five full-time gardeners is a flourishing garden owned by Thomas Keller. The garden boasts 53 meticulously cared for vegetable patches, as well as a chicken coop, green house, corn field and strawberry patches. The garden supplies produce to The French Laundry, Bouchon and Ad Hoc. It's filled with exotic produce, such as white strawberries, Cinderella pumpkins, and 25 varieties of tomatoes. It's an urban garden that everyone should explore!
Rombauer Winery
St.Helena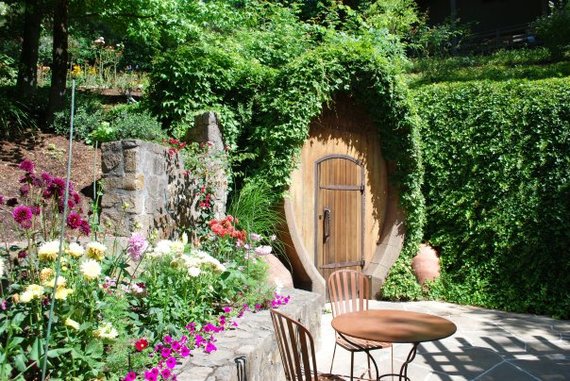 Although there are plenty of things to do in the Napa Valley beyond drinking wine, something would be amiss if I didn't include at least one winery in my Napa Valley to-do list. Rombauer Winery is located high in the hills on the Silverado Trail. They offer daily wine tastings, and produce a variety of wines, including Chardonnay, Zinfandel, Merlot, and Cabernet Sauvignon. The surrounding grounds are picture perfect, with wooden picnic benches, shade trees, and trellised grape vines. It's my favorite spot to sip some wine and enjoy a picnic.