It's no surprise that year after year we find ourselves scrambling at the last minute to find presents for our friends and family, hoping that the perfect gift will miraculously reveal itself and free us from shopping servitude and generic giving.
But what if the perfect gift was actually a world away, on the other side of the globe, in an ancient city on the banks of a holy river?
In India, on the steps leading to the River Ganges, lies the city of Varanasi -- it is considered to be one of the oldest cities in the world and the holiest place on earth according to Hinduism, but it is also the place where World Literacy of Canada is creating brighter futures for thousands of children -- and they need your help.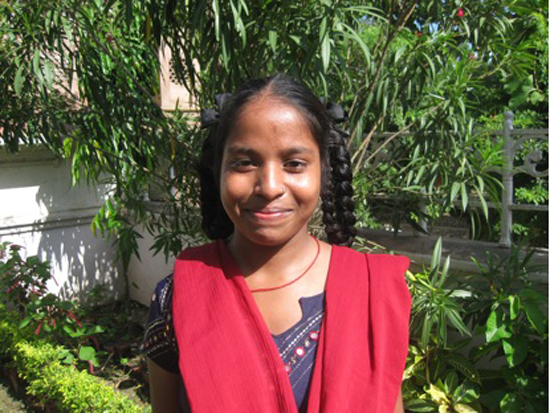 Soni is in class 8 and her favorite subject is Sanskrit. She hopes to become a lawyer and dreams of visiting Mount Everest.
For over 50 years World Literacy of Canada has understood that education is the best weapon for combating poverty and inequality and have committed themselves to educating and empowering women, children and whole communities in Varanasi.
The power of education to effect meaningful and lasting change is no secret -- New York Times columnists and Pulitzer prize-winning authors Nicholas Kristof and Sheryl Wudunn wrote about it in the best-selling book Half the Sky: Turning Oppression Into Opportunity; Queen Rania of Jordan champions the efficacy of proper education on her blog, YouTube channel and during speaking engagements around the world; Greg Mortenson's best selling books Three Cups of Tea and Stones Into Schools: Promoting Peace with Books, Not Bombs, in Afghanistan and Pakistan prove that peace has been possible in these dangerous, remote regions because of education, especially the education and literacy of females. These are but three examples of many that illustrate how important global education and literacy is to each and every one of us.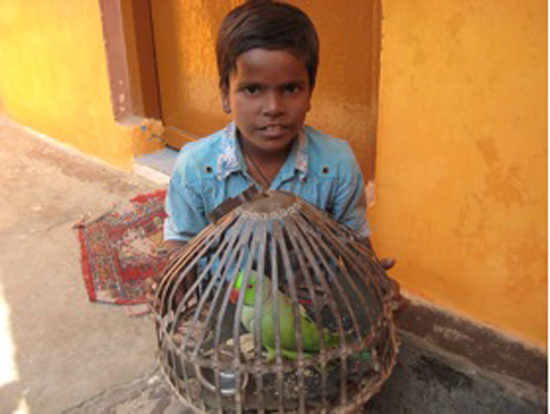 Anshu is in class 1 and at the top of his class. He loves parrots and hopes to become a police officer so he can serve his community.
World Literacy of Canada dedicates 90 cents of every donated dollar to their work -- almost unheard of in the world of charity -- and are consistently rewarded the highest grade from the Canadian International Development Agency. And WLC doesn't stop at the classroom -- their mobile library provides books to women and children who might otherwise never have access, they drive to remote classrooms in Varanasi delivering fresh fruit to children who otherwise would have to go without food, they organize free tutoring for students who need help but whose parents are illiterate or too busy to assist -- and so much more.
So this holiday season, give the gift of education, and know that your gift will forever change the life of not just a single child, but an entire community... and one day, an entire country.
For only $350, a child will get to go to school for a year thanks to you, will have all her books paid for, a new uniform provided, tutoring covered. She will study hard, dream of a better future for her and her family, and know that education is the way she can make that dream come true.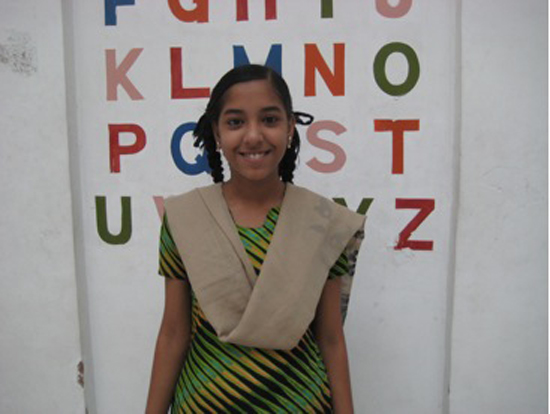 Neetu wrote an essay about Ghandi and won first prize! She loves south Indian food and wants to be a doctor when she's older.
World Literacy of Canada works so closely with the community they can easily help you choose a student to sponsor. Perhaps your son is at medical school -- why not sponsor a child who dreams of becoming doctor? Maybe you enjoyed reading as a child -- why not sponsor a child who's a voracious reader but cant afford books? Consider sponsoring a child not just for a year but for all of grade school, or high school. These children in India don't have much but they have their dreams -- turn one of those dreams into a reality this year by donating to WLC.