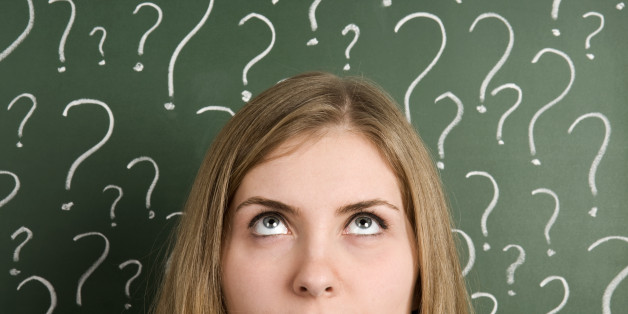 Why Colleges Offer Early Admission
Most high school students and their parents focus on the advantages that early applications offer them, often not realizing that colleges benefit the most from early appications. Here are some of the reasons colleges like Early Decision (ED) that explain something about why they offer it and also whether or not you should apply early.
By admitting a solid number of freshmen under an Early Decision (ED) plan, a college can improve its admit rate, since early decision acceptance is binding.
ED programs help colleges better determine the composition of their freshman class by early on choosing a number of people from the mix the colleges look for: great test takers, high GPA students, different geographic areas, a variety of academic, extracurricular and sports interests, a balance of genders, you name it.
Early Decision allows colleges to lock in special, top applicants and thus preventing competitor schools from having them.
ED programs tend to attract more upper middle class students who don't need financial aid. Spending less on financial aid during early admission leaves schools more money to spend on regular applicants. It's important to know that students who apply ED may not receive as much financial aid as students who apply during the regular application cycle.
ED applicants tend to be very excited about the schools they apply to, so accepting a large number of applicants who apply to their top choice means a college pretty much guarantees itself of a bunch of happy, motivated entering freshman. This is great for campus morale.
When to Apply Early Decision (ED)
To refresh your memory, ED is a binding program that stipulates that if accepted to a college, you are obligated to attend. Given that stipulation, it really behooves you to be very sure that an ED college to which you apply is a hard and fast first choice. Once accepted, there is no turning back.
If you apply ED, you need to have all of your application materials (application, supplements, appropriate test scores, recommendations, etc.) gathered by the end of October and have determined through researching colleges that one college is where you want to go... for sure. Your college list research should show that your grades and test scores fit the school's general acceptance profile.
When students and parents think of early applications having a significantly higher acceptance rate, they are correct if the college offers an Early Decision program. Believe it or not, ED applicants often increase their chances for admittance by 20-75 percent. For example, according to the New York Times "Early Admissions 2013" article and US News' new Best College Guidebook, here are examples of ED acceptance rates compared to regular application acceptance rates: Brown University 18.54 percent early and 9.2 percent regular; Claremont McKenna 38.63 percent versus 13.6 percent regular, Dartmouth 29.48 percent early compared to 10.4 percent regular; Middlebury College 41.77 percent early and 17.5 percent regular; Scripps College 62.5 percent early versus 35.7 percent regular. Pretty impressive, huh?
When to Apply Early Action (EA)
As noted in my last blog, applying EA is a non-binding application program in which you can apply to as many EA schools as you want. Like applying ED, this is a program for students who have all of their application materials together by the end of October and have one, two or even more schools in mind for college.
If this is the case, then applying EA usually offers applicants a slightly higher acceptance rate. The National Center for Education Statistic's College Navigator is also a good source for college acceptance information. For example, Cal Tech's EA acceptance rate was 14.59 percent last year, while the regular acceptance rate was 10.6 percent. Babson College's EA acceptance rate was 32.7 percent while their regular acceptance rate was 28.2 percent. Clark University's early acceptance rate was 80.2 percent; their regular acceptance rate was 61.5 percent.
Single Choice Early Action (SCEA)
All of the above information also applies to colleges offering Single Choice Early Action (aka, Restricted Early Action). The one difference is that you cannot apply early to any other private school. The early acceptance rates for SCEA schools are about double that of regular admissions. Individual college admissions websites are the most reliable source of information about early and regular admission rates. Harvard's early rate was 18.43 percent versus a 5.8 percent rate for regular admissions. Princeton's was 18.29 percent early compared to 7.4 percent regular. Stanford's early rate was 11.99 percent versus a 5.7 percent rate for regular admission. And Yale's early acceptance rate was 14.36 percent versus 7.4 percent regular.
You should also know that some EA and ED colleges offer EAII and EDII, another chance for students to apply early, usually in January.
Some Things to Consider Before You Apply Early
1. Ask yourself:
+ What are the colleges that I am really interested in?
+ Of the colleges high on my list, what early programs do they offer?
+ What are the chances for my getting accepted to my top choice colleges?
Just so you know, there are no surefire ways of determining your chances for getting accepted to any particular school. But you can get some idea by looking up the early acceptance rates and regular rates available in the above-mentioned NY Times and US News sources. You can also look at the statistics available on previous students at your school through the Naviance program.
2. Consult your high school college counselor to ask if other students at your school are applying EA or ED to colleges you are considering.
You probably won't get a specific answer about who is applying from a counselor, but you might get some general information. Remember, you will be competing with other students from your school for the small number of spaces available in early programs.
3. Finally, ask yourself the following question: "If I apply ED to X school, am I ready to commit myself to it without question?" Only apply ED if the answer is a resounding YES!
When to Apply Rolling Admission
In this "first come, first serve" early program, once a college receives all of your application materials, they evaluate them right away and make a decision usually within a few weeks. Staying with my penchant for trite sayings, common wisdom says that "the early bird gets the worm" in this kind of admission plan. What this means is that your chances for gaining acceptance are higher the earlier you turn in your application. Some of the colleges that offer Rolling Admission are the University of Michigan (after their Early Action program closes on November 1), Penn State, University of Minnesota and Indiana University.
Early applications aren't for every student, but they can be a very useful strategy for good-excellent students who have all of their application information and materials in place and know where they want to go to college.