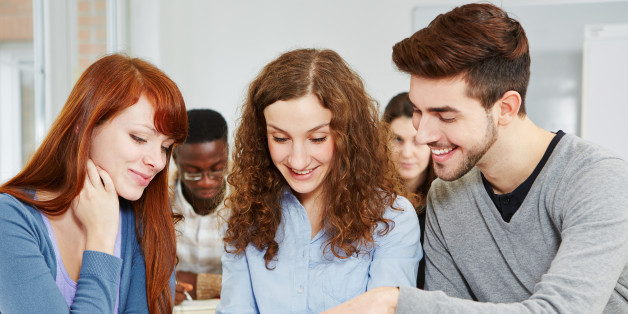 Zowie! It's almost February of your junior year! Can you believe it? Because college admissions officers are super-interested in this particular year, think about ways you can really shine in academics and extracurricular activities.
Here are some things to think about and do now and through next June:
January and February
College List
There is probably nothing more important in the college admissions process than your putting together a first-rate college list. Think about what colleges fit you best, rather than school rankings and/or prestige. What this means is taking the time to sort out what you want. Have a look at my recent HuffPost blog on putting together a college list for how to go about doing this.
Colleges
Once you identify colleges that are interesting to you, begin emailing them to show your interest and for information about the respective schools. Also send off a "hello there" email to the college representatives assigned to your high school for each of the colleges. If you're wondering how and why, have a look at "Why Bother to Get to Know College Admissions Reps."
College Visits
If time and finances are available, make plans with your parents to visit colleges during Spring Break. You can also take some virtual visits through the likes of websites such as Unigo and Collegeprowler.
College Fairs
Another way of researching colleges and making friends with college reps is to attend a National Association of College Admissions Counseling (NACAC) Spring National College fair, which is held throughout the country during spring and fall. If you are an artist, also check out NACAC's Performing and Visual Arts College fairs.
Other college fairs that might be coming to your hometown include the Colleges that Change Lives group and Exploring College Options (Duke, Georgetown, Harvard, Penn and Stanford). And don't forget to mark the dates down on your calendar so that you can make sure you actually attend.
Activities and Activities Resume
Take stock of how you are spending your time in and out of school. Are there any activities you want to add or eliminate? Given that you have limited time, make sure that everything you do is something you really love or significantly adds to your admissions credentials.
By the way, this is a good time to begin putting together an activities resume, a document in which you organize everything you are involved with in and out of school. This will also be very useful to have as you apply for summer programs, internships or jobs.
Summer Plans
You should know that colleges pay real attention to what applicants do during summers. Now is a good time to begin thinking about summer 2014. Be aware that some competitive summer programs have deadlines as early as the end of February.
March
College List
Refine the list of colleges in which you are interested. Start reading about them in the various college guidebooks, including The Fiske Guide and Colleges That Change Lives. Your goal is to get a real feel for the different schools.
Testing
SAT, Subject Tests, ACT
Sign up for the SAT, Subject Tests and/or the ACT offered between now and June.
asMISSION POSSIBLE Tip
Always take Subject Tests for your AP/IB courses if you think you will get a score of three or above. Because Subject Tests are offered in May and June, similar to when you prepare for and take AP/IB tests, you will never be as well prepared for them as you are around the time you take the APs and IBs.
AP/IB Tests
Make sure that you are signed up for AP/IB tests that are given at your school in May. Check in with the school AP/IB Coordinator or your AP/IB teachers to make sure your school is offering them and whether/how to register for them.
If you haven't already, make arrangements to get admissions test tutoring/preparation through your school, online, with a testing program or private tutor. Check to see if your local library offers free test-tutoring programs.
Financing College and Parents
If you haven't started learning about the financial aspects of college admissions, now is a good time to get started. Lynn O'Shaughnessy's The College Solution book and website are excellent places to start.
High School Counselor
Meet with your school counselor to have a chat about your college list. Ask for suggestions and let the counselor know that you are involved in and serious about college admissions.
April
Social Security Number
If you don't have a social security number, this is a good time to apply for one. You will need one for at least some college applications, job applications and certainly when you attend college.
College List
Continue exploring and narrowing down your college list.

Senior Classes
Consult with your high school counselor about your senior year courses. Think carefully about what you choose, remembering that you will be very involved with college applications, as well as academics and activities.

Summer Plans
Actively pursue your summer activities, whether a job, a special academic or enrichment program at a college, a trip or volunteer activity. Most importantly, do what you love.
Testing
If you haven't already, sign up for the SAT, Subject Tests and/or the ACT so that you can finish all your standardized testing by June. What a relief it will be to start your senior year knowing that all your testing is completed.
May
Personal Stories
Begin collecting personal stories that you can use for your college application essays. Students, parents and family members can help you remember anecdotes, stories and the like at family dinners or long car rides. Someone should write these down for use in the application essay writing process.
Recommenders
Ask favorite teachers if they will fill out the teacher evaluation forms for your college applications.
Summer Plans
Finalize your summer plans.
June
Finals and Grades
Ace your finals! Admissions officers love when you finish up your junior year with a bang!
College List
Narrow down your college list to the 10 to 15 colleges you like best. Get help through Naviance and/or your counselor in arranging them into Reach, Good Chance and Pretty Sure categories.

College Visits
Work with your parents in setting up a schedule to visit colleges during the summer. Identify dates, call for interview appointments, and research travel arrangements.

Internet
If you now use AOL or Hotmail, change to Yahoo, G-mail, or cable accounts that work better with college on-line applications. Also, make sure your computer has the most recent version of Firefox, Safari or Internet Explorer so that you can make full use of online applications.
For PC users, the operating systems and browsers that are usually supported by online applications are the current versions of Chrome, Firefox and Internet Explorer 9 or higher.
For MAC users, the operating systems and browsers usually supported by online applications are MAC OS X Tiger, Leopard/Snow Leopard/Mountain Lion, Safari 5.1 or higher, and current versions of Chrome and Firefox.
Finally, make sure than Javascript and Cookies are enabled on your computer and that popup blockers are disabled.
As you slowly and carefully take care of all of the above, you will be setting yourself up to have an organized, well-thought-out, successful college admissions process. It's really not that hard to do.