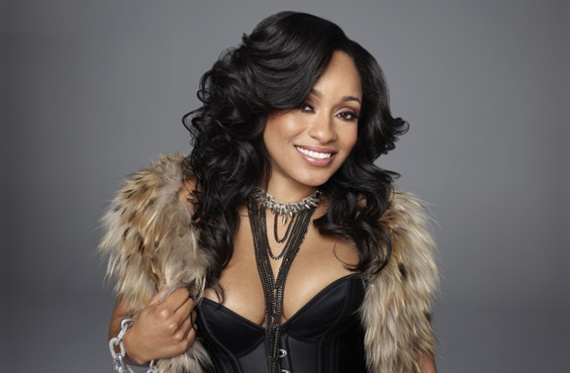 Photo courtesy of Vh1
As a fan of the VH1 reality show, Love & Hip Hop, I find myself blown away with the amount of buzz that now circles the hip hop community because of the hype of the show. Season after season, we follow along with some of our favorite rappers and peek into their everyday grind. Reality is...you don't see nearly as much of the work that goes into their lives. I recently had the privilege to tag along with star of LHH, Tahiry Jose, as she circled around Manhattan hand delivering autographed copies of her new 2014 Intimacy Calendar. The journey was mind blowing and definitely more work than anyone could ever imagine.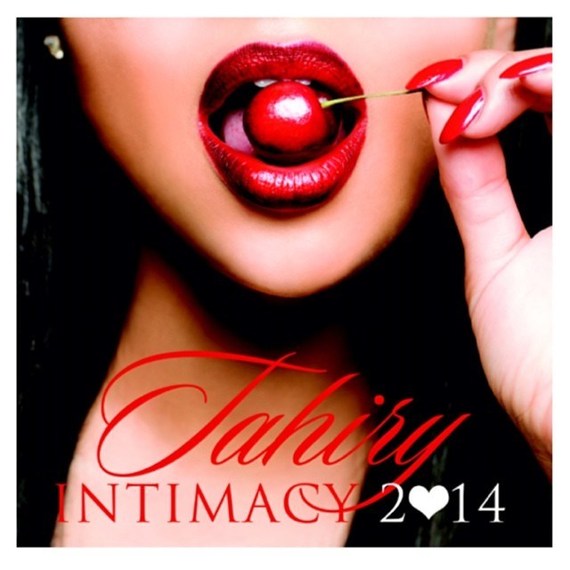 Not a single camera crew. No Security. Nothing out of the ordinary on this chilly Thursday in Manhattan, just a woman making a living the best way she knew how. From the moment I stepped out of my cab and realized the crazed camera man was talking to the voluptuous beauty, I knew this was not going to be an ordinary day. Purposely embarking in a press day to deliver her new 2014 calendar, Tahiry and her team went to the streets and declared her appreciation for her fans. Screams from cars passing by, security guards in lobbies grinning from ear to ear and the clusters of men and women in Time Square were just some of the highlights of our day. While utilizing social media to connect with fans, Tahiry maximized her journey by documenting her every move.
The funny thing is, as much as I thought I knew her just from following the show...I quickly realized I was wrong. Starting with the night before, our Dominican calendar girl sat inches from me in a green room pouring her heart into our interview. Speaking of her past with co-star and ex-boyfriend, Joe Budden, she mentioned her relief to have rekindled their relationship and how she now benefits from their closure. She briefly mentioned how their relationship ended the night of the infamous proposal in NYC, "There is no coulda, woulda, shoulda. That chapter is now closed." Moving passed their relationship; she now concentrates on her flourishing career and takes advantage of the opportunities flooding her daily. Surprisingly, I was able to hear more in depth about her relationship with her father and her 13 siblings. The pressure of becoming publicly successful and all the stress that tags along is very real for her.
Watching her growth on the show and how her character developed was incredibly emotional, including our introduction to sister, Lexie, after their five year hiatus. Moving past all the turmoil, I'm happy to report their relationship is strong and most importantly, supportive. Casually laughing, Tahiry said, "It's cool that she's got my back now, she looks me out if my lipstick is smudged or something aight right. Everything has changed." Touching a bit on the LHH experience, she mentioned, "Love & Hip Hop was therapy to me. I walked in being me and was able to connect with my ex, confront my father, handle business and grow into who I am today." Applauding how much she's accomplished in three seasons, we know this young mogul knows how to handle her ish.
Moments after our green room chat, Tahiry shared the stage with five extraordinary women for the 8th Annual "Women on the Move" panel hosted Dee Vazquez and Amber Ravenel. Joined by Angela Simmons, Miss Info, Cleo Wade and Akinah Rahmaan, these ladies spoke inspiring words directly to NYU students about their careers, personal struggles and how to overcome obstacles. There I learned of Tahiry's Bachelors degree in Criminal Justice from John Jay College and her passion to be a part of the NYPD. Clearly fans of the show would have never known that and I was proud to hear about this huge accomplishment. After her session, she signed countless autographs, posed for photos and spoke one on one with ladies hungry to connect. The embodiment of women empowerment at its best took place that night and transmitted into the next day.
Rested from her panel discussion, we zigzagged in and out of crowded city blocks the next day on an intense press run. An unforeseen change in schedule forced a pit stop at a local Mickey D's where I was shocked to hear the sultry Latina order a cheeseburger to quickly satisfy her intense hunger. The glamour portrayed on T.V. was revealed as the reality soaked in that I sat across the curvy goodness as she indulged in a happy meal. My respect for ladies on the move was put into perspective at that very moment. In order for her to be successful and honestly taken seriously, she proved that no setbacks will affect her mission. Priority visits at the NYPD and NYFD stations were fun as the men graciously thanked her for gifting them a visual daily reminder of that day. Marble atriums and countless turn styles later, we sat in the notable offices of Vibe Vixen, G-Unit, Def Jam, Sirius XM's Shade 45 and Urban Daily. The tastefully seductive 2014 calendar is now hanging in cubicles, offices, rescue facilities and everywhere in between because Tahiry made sure of it.
Recapping from our day, we covered some of the memorable moments. My favorites were in Time Square where she was instantly recognized by a group of friends celebrating a birthday weekend, walking into Urban Daily where her picture was prompted on the screens throughout the office, the smiles on the Firemen's faces and the young man who caught her with her window open as she tried to catch her breath. With a fan base in the millions, she successfully left her mark that day and New Yorkers genuinely appreciated it.
Past the calendar and the fame, she makes her journey personal and created a world where she could help revisit her past. Throughout the day we spoke about her plans and some of her goals, issues that are real to her and what she intended to use her celebrity power to help. "I want people to know there is more to me than the girl who dated a rapper! It's still surreal to see fans faint and even to see myself on T.V., I feel as it's just Tahiry." Humbled by her past as a Daddy's girl, she stresses that she's self motivated and hungry to inspire. Raising awareness and giving back is one of her largest driving forces. "Immediately I told VH1 that I wanted to take the viewer's of LHH to Harlem. " One notable thing that I witnessed is her love to cater to people. With the success of her new club, Suite 135, it's only natural that people would flock to support her endeavors. With flyers headlining Tony Yayo, Angela Yee, Omari Hardwick and Mack Wilds, it's obvious these celebrities flood the Harlem location to support her endless slew of accomplishments.
Minutes to midnight, we ended our world winded day filled with smiles and high energy. As I headed home I couldn't fathom that she was just minutes away from embarking into the night gracing Brooklyn then jet setting to Seattle to host a party alongside her past beau, Joey. Tapping into her motivational source, I needed to know what drives her to be so proactive during the off season of LHH, effortlessly she said, "Failure is not an option. It's not cool of me NOT to take advantage of all the opportunities I am blessed to be a part of." Setting immense goals is another way she stays inspired to deliver the best products, experiences and most importantly stay true to her. "I want to be a household name and no one can do that except me. I know ultimately that I want a husband and a family, but right now I need to make sure I can create that balance. With a dedicated team by her side, she exudes woman empowerment and tackles it all with style and grace. I could never recap such an experience based off an episode or casual interview. The significance of her heritage, her mannerisms and mostly her infectious positivity are all characteristics that lack in the industry sometimes and the usual Q and A would not convey the natural born personality of a woman on her grind. I happily report that hanging out with Tahiry was an eye opening experience. Listening to her upbringing, family issues and mostly the values engrained in her as a woman, even more the pivotal moment that guided her out of a career guarding the streets and instead gracing televisions internationally, also how she is determined to change the world one good deed at a time are just a few mentionable reasons of how much impact one person's drive can be. The real definition of women empowerment is how you handle yourself when life presents itself and what you decide to do when handed the opportunity. Tahiry clearly sets the bar high and her fans want more.
Catch her if you can.
Follow Tahiry Jose on Social Media:
Twitter: @TheRealTahiry
Instagram: @TheRealTahiry
Order your Calendar at http://www.tahiryonline.com/