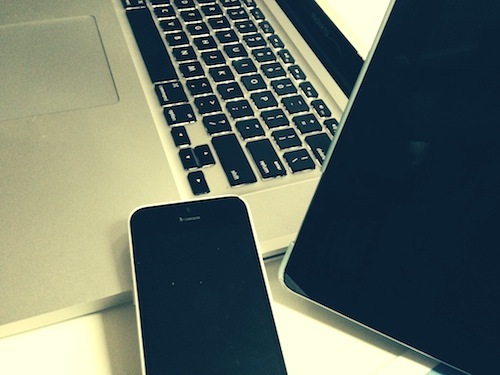 The world uses more mobile technology than ever before; there's no disputing that. The challenge for the travel industry, a segment that's especially dependent on tech, is to stay on top of the trend and harness its potential.
While researching the latest tech trends for IPW, the big annual tourism conference organized by the U.S. Travel Association -- and also investigating how travel in Latin America differs from elsewhere in the world for my own blog -- I spoke with a couple experts in the field, and they offered useful guidelines that are universal enough for just about anyone doing business.
Here are their seven tips:
1. Target Your Customers. "Travelers now have a wealth of information at their fingertips in order to both research and book travel offers," said Peter Dennis, chairman of the Travel Technology Institute, which was founded in 1989 to establish technology standards within the travel industry. "For sellers, it is important to identify current and potential customers across all channels, and to ensure that they are offering relevant, compelling and easy-to-book offers across such channels in order to both retain and attract new customers."
2. Embrace Mobile. "Let's face it, mobile isn't going anywhere," said Jesús Parrilla, the Santiago, Chile-based vice president of international business strategy for Titan SEO, a San Diego, California-based company that focuses on search engine optimization (SEO) and social media marketing management. "So the more we can adapt to it and embrace it as a medium that can really sell, the better off we'll be. I can't say where we'll be in five to 10 years, but I can say in the next few years that those who adapt will benefit, and those that ignore this trend will likely suffer with lower sales."
To make the most of mobile, Parrilla said that having the right technology in place is crucial. "This means it is increasingly important to have a website that renders well on a mobile device. Titan SEO gets a considerable amount of inquiries from companies that have created mobile versions of their site, only to find out that they lost all of their [search engine] rankings as a result."
3. Be Aware of Regional Differences. Some parts of the world are accessing mobile technology faster -- and they're likely to be among the growth areas for the travel industry, according to Dennis. "Across the world and across cities and regions, the accessibility to such networks currently varies considerably," he noted. "However, the ASPAC [Asia Pacific] region has made the greatest strides in making high-speed networks available to the masses, and this, combined with a growing and increasingly more 'able-to-travel' population, means that we can expect to see more and more travelers from this region in particular."
"Every country is different," Parrilla concurred. "On one end of the spectrum, there are countries like the USA that are hyper-competitive and, in general, very sophisticated with online marketing and Internet technologies, and there are other countries that are five, sometimes even 10 years behind."
But Parrilla noted that for travel marketers, "Some of the best opportunities exist in the countries that are behind. If you take the newest and best techniques and technology to these countries, it's easy to outperform the competition."
4. Rethink Loyalty. "Long gone is the loyalty among the various components of the travel distribution channel, and this is, in part, a result of a consumer that demands a different way of communication, response and engagement," according to Parrilla. "The fact is that we live in a 'prosumer' society. With this in mind, the first thing you need to do is embrace the Internet. As the Internet has become a global market, the travel industry and value chains are being disrupted, with intermediaries being cut out and end consumers having much more transparency to hotels, cruises lines, inbound tour operators, etc."

5. Strengthen Your Presence. Visibility online is crucial for travel marketers, according to Dennis. "If your customers can't find you or your site, there is no point in adapting any additional technology," he explained. "In my experience running a hotel company for several years, search engine optimization is by far the most effective way to drive visits to a site and garner a high return on your investment. A close second to SEO is Pay Per Click. Any money that I had to invest in my business, I would invest in those areas first."
6. Prepare for the Next Big Things. Dennis, whose organization hosted a conference in March called "The Digilution of Travel," is keeping his eye on the future of mobile marketing for the travel industry, predicting that the next big thing will be voice recognition and biometrics "and the ability to move content to cloud-based content solutions for better view-ability, retrieve-ability and convenience."
7. Don't Forget We're All Human. Technological advances may be exciting and at times nerve-wracking, but Dennis noted that it's still important to remember one basic concept: customers are human beings. Regardless of the platform, "being able to offer and create relevant, compelling content across all channels" is necessary when the goal is to both retain and attract new customers, he explained. "More than anything, [it's] knowing who your customers are and what they want at the points of research, purchase, pre-trip, during trip and post-trip. It is also important to remember that we live in a multilingual and culturally diverse world."