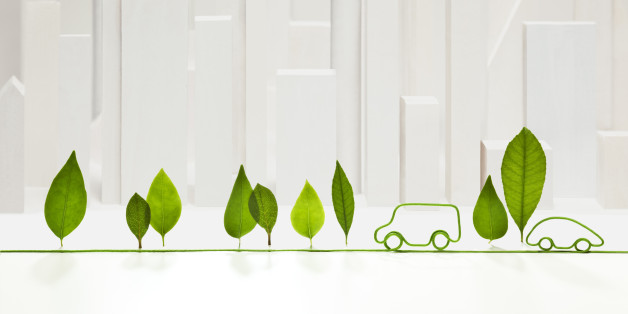 There's fresh evidence that California's pioneering clean car efforts are working -- and that consumers are firmly in the driver's seat, steering toward ever-cleaner vehicle options.
The 2014 California Green Innovation Index, produced by the nonprofit group Next 10, shows that between 2011 and 2012 in California:
Electric vehicle registrations rose by more than 20 percent;
Registrations of plug-in hybrids saw an eight-fold increase; and
Zero emissions vehicles (ZEV) registrations soared 62 percent.
There are now 650,000 alternative fuel passenger vehicles in California, with 91,000 added in 2012 alone. The San Francisco Bay Area, San Diego region and Los Angeles area are all adoption leaders enjoying high concentrations -- 9,500, 3,600, and 9,400 ZEVs respectively -- and tracking strong growth in the number of registrations between 2011 and 2012. And, California's leadership will continue. The Golden State is one of eight that just unveiled a "Multi-State ZEV Action Plan" to develop needed infrastructure, coordinate state policies, codes and standards and get the consumer market ready to collectively adopt 3.3 million zero-emission by 2025.
At the Consumer Federation of America, our research has long shown that drivers want vehicles that go farther on each gallon of gas. They want to save money at the pump. But they also want a lot of choices -- and they want cars that are fun to drive. They support standards that point the market in the right direction and offer a reasonable economic value proposition
In part due to clean car policies set by the nation's largest market for automobiles -- California -- automakers are finally delivering. Consumers can choose from a wide variety of efficient and alternative cars, including high-mileage conventional rides, hybrids and perhaps most notably, electric vehicles.
It's a case of history repeating itself. A decade or so ago, over the objections of car companies, California adopted a clean car standard that gave a boost to hybrids. And now every major automaker that sells a full line of vehicles to meet the residential consumer market offers a variety of hybrids, in all the model types that most consumers want.
Today, electric vehicles are just getting started in the American marketplace, but they are selling even faster than hybrid cars did in their first few years on the market. From 2011 to 2013, electric vehicle sales quintupled. Nissan, for example, doubled sales of its all-electric Leaf. And by the end of this year, American consumers will be able to choose from 20 different plug-in cars, with Volkswagen and Kia joining the electric vehicle market.
California's experience with hybrids shows that well-designed standards that point the market in the right direction by setting goals for pollution control and fuel efficiency -- without dictating exactly what kind of cars companies should manufacture -- let automakers innovate to meet consumer needs, reach environmental goals and keep costs down. We are seeing the same process play out in the electric vehicle market, with California once again playing a leadership role.
As California considers where its clean cars programs go from here, it can build on this success. Automobile standards covering fuel efficiency and emissions provide long-term market certainty for automakers, incentivizing investments in cleaner and more efficient technologies. They also give consumers what they want.
The 2014 California Green Innovation Index points out that California was the first state in the nation to adopt clean vehicle policies. And of course, the Golden State has more than its fair share of early adopters. Consumer Federation of America and its California member groups have urged California to build on its record of innovation to continue to push automakers for cleaner, more efficient, fun and affordable cars.
Consumers across the nation benefited from California's leadership in auto standards in the past decade and we are convinced they will continue to do so as California continues to lead.