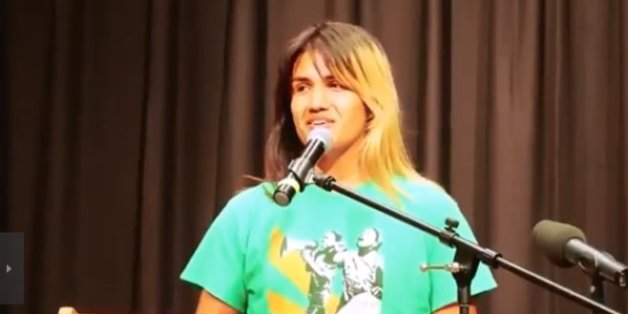 Pat is a transgender teen from Azusa, California. She has been an outspoken advocate for California's School Success and Opportunity Act (AB 1266), which makes sure schools give transgender students a fair chance to fully participate in all programs and facilities. Despite experiencing homelessness and poverty, living motel to motel, Pat has maintained a 4.0 GPA, was a cheerleader, played on the softball team, and was voted student body president. Not surprisingly, she has big plans for her future.
Watch Pat's powerful speech that she recently delivered at Transgender Law Center's Transgender Leadership Summit!
Pat is currently raising funds for tuition to NYU. Click here to see her fundraiser page.