Aside from resting, relaxing, Mai Tai'ing and water sports, there's not much to do on the Garden Isle of Hawaii, Kaua'i. Except for boating, ATV, tubing, incredibly wild open air cockpit BiPlane rides...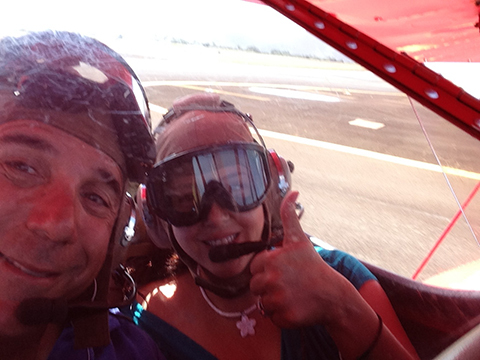 Okay, there's PLENTY to do on Kaua'i. But its also fine to just sit back, relax and ratchet your furious inner clock down to Hawaiian time.
Hawaiian time -- for those who've never been -- is all about chillin' out. Not in the "let's go to Hooters and slam down some wings and brews" way, but in a very real and authentic way. So you then have plenty of time left over to slam wings and drinks at Ocean Front Bars like RumFire.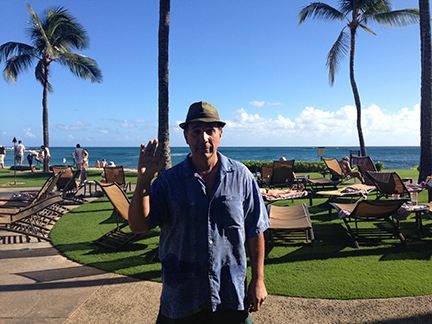 With omnipresent cellphones, emails, texts and all the sundry electronic leashes we all struggle with deep in the daily grind, even if you WANT to relax, it takes a while to truly downshift to Hawaii time.
It means NOT honking your horn like a jag off NYC cabbie when the guy in front of you lingers a moment too long at a stop light... while admiring the distant view of the wettest place on Earth, Mount Waialeale.
It means not rolling your eyes and huffing passive aggressively under your breath while you wait at the snorkel rental counter for the attendant to bring you the right flippers.
It means... leaving all the aggravating B.S. back where you live because -- that's why you came here in the first place.
Deeeeeeeeep Breath... Hold it... Exhaaaaaaaaaaaaaaaaaaaaaale.
Shaka, bro. (by the way, do NOT wiggle your shaka hand sign while flashing it -- easy tip off you're a Howlie. Flash and hold, local style.)
Perhaps the best way to relax island style is by immersing yourself in one of the most pervasive, yet misunderstood, native art forms: the Hula.
Hula dancing, like other tribal rituals around the world, is uniquely local in content and style. Hula itself was born on Kaua'i and continues to connect its people to the land -- literally. Famously, each dance tells a local story of birth, rebirth or the sea.
If you've been to a luau, you've seen the "glitzy" stories -- think Vegas showgirls. If you take a private lesson with island legend, Lopaka, you are instead treated to a reverent, yet fun, origin story of people and movement that is unabashedly Hawaiian.
Yeni and I were in Kaua'i last week doing a remote episode of our iTunes travel show A Fork on the Road Show (subscribe for free), and we were lucky enough to have Lopaka arrive -- during a brief but furious thunderstorm during our live show taping at the lush Sheraton Kaua'i on Poipu beach -- to give Salsa-mistress Yeni -- a private peak into what makes the Hula sway.
Listen and watch new shows and videos each week by subscribing at iTunes, or by visiting A Fork on the Road Show.