My first memory of the sham known in America as Valentine's Day goes back to Miss Malub's 3rd grade class at St. Joseph's school in Downers Grove, IL. She'd told us to bring in construction paper and stickers from home that day, but I'd forgotten mine.
When she learned that, the Filipina welterweight dragged me to the front of the class, and circled me, Gestapo style, as she relentlessly whined about my lack of preparation. After three nasally orbits, I'd had enough and yelped, "Who cares? It's just stupid Valentine's cards!"
She lurched at the chalkboard, launched an eraser at my head and hissed, "Is NOT stupid. Is about LOVE!"
At impact, my head snapped back and to the left, leaving a white, rectangular kiss on my forehead. "Is a love tap, get over it."
Evidently, like many Miss Americans, Miss Malub got a little touchy around the middle of February. Decades later, I realized it wasn't her fault. She was duped.
Valentine's Day is a completely fabricated holiday.
In it's current form, VD exists to sell flowers, and candy, luxury meals and vacations. It's promoted as a celebration of love -- as in the promoters of VD love to charge $100 for a dozen two-dollar roses and love to book a happy couple into a standard hotel room for a luxury price. All you need is LOVE.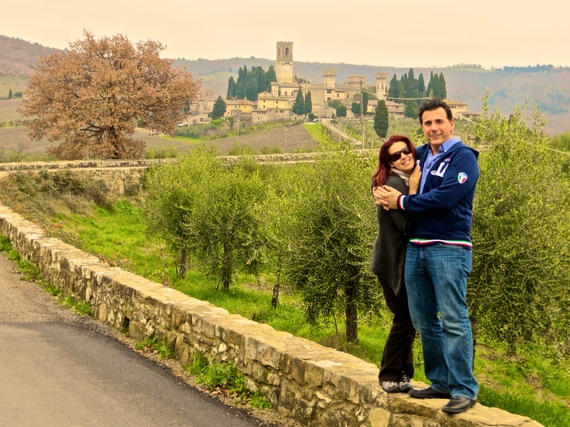 As we discuss at length on this week's podcast - my wife thinks VD sucks almost as much as I do. And unlike many folks, she's not just saying so because she doesn't want to admit that being alone on THIS particular day feels a thousand times worse than going solo on just a random Friday night. She walks the walk. No pouty face when I come through the door empty handed on February 14th. No snide comments if she's not awakened on The Day with red balloons and a string quartet. Because we try to infuse every day with a little TLC, we escape Humping's High Holy Day each year without getting screwed.
One of the many reasons I love her, is that, clearly as I, she understands that Love, and truly heartfelt expressions thereof, can not be scheduled in iCal. Intense emotional oneness can not be proscribed in the Walgreens promotional aisle. And the magical connection of two people who were destined to be together can not be explained from some intern's desk deep in the bowels of Hallmark's Kansas City home office.
Love is different for everyone. There's being IN love. Loving your love. Loving the feeling of being in Love. Rebound love. And that crazy thing that begins with the 2AM text: "Wanna get some ice cream?"
I'm smart enough to know, that after 25 long years of various types, styles and depths of love, I don't know a thing about it.
Luckily, we met some people who do.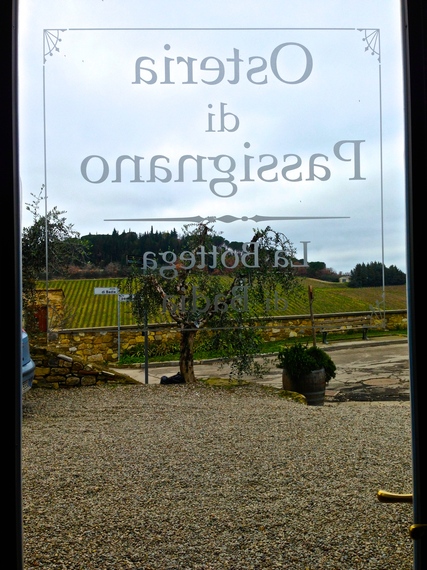 On our recent honeymoon, we traveled to the secluded Osteria di Passingnano in Tuscany, Italia for an afternoon wine tasting. As we've detailed before, the food in Tuscany is beyond compare. Her mushroom ravioli brought tears to Yeni's eyes... of course, that was after three wine flights. Luckily, we've got video.
Because it was the off season, there were only two other occupied tables in the entire place. But as it turned out, between them, the two couples had been married for 105 YEARS!!
THESE people MUST know about love, right? These emotional Italians, 45 years for one couple, 61 or 62 years, depending on who you asked, for the other, have lived the married life for longer than Ive been alive.
No more promotional platitudes, Pollyanna promises or candy hearts that taste like chalk. We had over a Century of wisdom trapped within reach. Luckily, all we had to do was ask:
Find me a card or a box of chocolates or bouquet of flowers that eloquent and insightful, and I'd love to buy them. In the meantime, Happy VD -- live every day for love, laughs and each other.
Everyday but February 14th. Fight the Power!