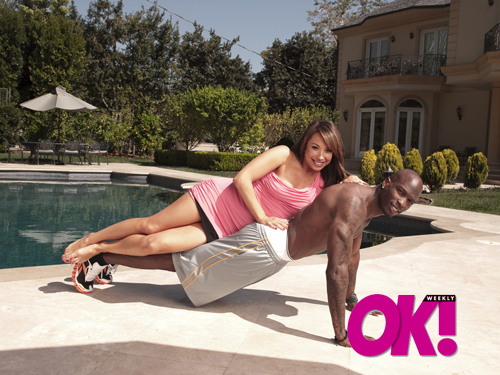 Dance pro Cheryl Burke and NFL star Chad Ochocinco can't hide their devotion to each other.
Their sizzling sexual chemistry has made them fan favorites on Dancing With the Stars, while off the set, the dance partners have been spotted kissing. In the new issue of OK!, Cheryl and Chad reveal their feelings for one another.
So what is really going on between the hot dance partners?
Recently, Chad gave Cheryl a $22,000, 8.5-carat sparkler -- a gift, he claims, for putting up with him.
"It was a bit of a shocker," Cheryl says at OK!'s exclusive photo shoot. "He's full of surprises."
The pair insist they are not engaged, but they clearly are very happy together.
"She is perfect, man, she is perfect," Chad, 32, gushes to OK!.

So is it true love?
For more on Chad and Cheryl plus exclusive photos from OK! Magazine's photo shoot, click here!

Mark Pasetsky is the Managing Editor of OK! Magazine and the Editorial Director of CoverAwards.