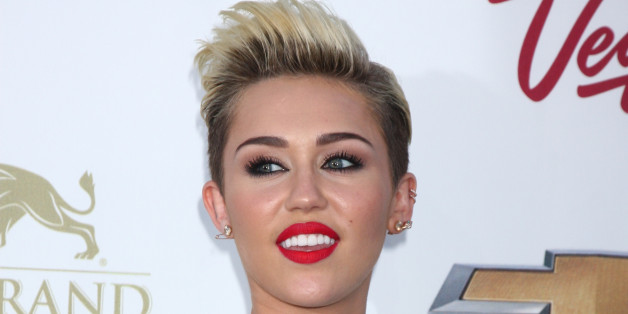 It's been a tough PR year for President Barack Obama. Between the botched roll-out of his Affordable Care Act and the shenanigans at the NSA, he probably wants to wring a lot of necks right about now, but on Wednesday he will spare the neck of the nation's official Thanksgiving Turkey.
And once again, we'll use the presidential holiday photo opp to issue a few pardons of our own. "PR Pardons" are for those we think have paid their public penance and deserve a fresh start -- at least from a public relations perspective. Don't worry, despite dominating national coverage, Toronto Mayor Rob Ford and Healthcare.gov are not on our list.
Those who did make the list include:
1.) Miley Cyrus
Okay, let's admit it. Hannah Montana had to die -- and the best way for Miley to kill her was a series of over the top performances and no less than 1,000 selfies that she Twerked and Tweeted around the world. Sure, we cringed (like Will Smith and family did at the MTV VMAs) and scratched our collective heads watching her perform alongside a big furry kitten on the AMA Awards. But in the same way Britney Spears shed her Mickey Mouse Club image and Madonna re-invented herself a dozen times, Miley is doing what she has to do to survive and thrive in the world of pop music. And, her music is actually really good. Just don't get near us with that tongue.
2.) Detroit
It's hard to be cool when you're broke, but somehow Detroit is doing just that -- or at least doing better at it. If car company advertisements have taught us anything, it's that Detroit is back. In truth, the city has emerged as a hip place for young professionals to relocate. Cheap real estate helps. But images of the inner city in the news have perpetuated the perception that the city is a barren wasteland. The city's finances are in shambles (with the city declaring bankruptcy this summer), the former mayor was just sentenced to 28 years in jail and the city has considered selling priceless artwork from the Detroit Museum of Art. The bottom line -- we're just tired of trashing Detroit. The city was long the backbone of America and we'd like to see it fill that role again. Detroit, consider yourself pardoned. Now get your financial house in order.
3.) Sean Payton
Bounty-gate rocked the NFL and left fans confused and disenfranchised with the New Orleans Saints. Head coach Sean Payton, as well as a couple of players, took the brunt of the scandal involving bonus payments for injuring opponents. He sat out the 2012 season and the Saints tanked, finishing 7-9. With Payton back at the helm this season, the Saints are 8-2 and on track to win their division. Winning cures all. Sean Payton took his punishment like a good quarterback takes a sack. He's been redeemed and his once tarnished career slate has been wiped clean. Sir, you are pardoned.
4.) Carnival Cruise Lines
This year, Carnival cruises gave new meaning to the term "poop deck." With a seemingly unending series of cruise-related disasters that left customers stranded for days without power or bathrooms, the company became a pariah. This was all magnified by CNN who covered stalled cruise ships with the zeal of a presidential primary or an LA car chase. With those headlines, few people wanted to take cruises for fear of being stranded. But time -- and a series of discounts -- heals all wounds. Now those incidents are a faint glimmer of the company's bad luck. For that, we are willing to forgive so we can go back to binging on all you can eat buffets and B-level onboard entertainment.
5.) Beards
It wasn't long ago that beards carried a stigma worse than the leftover pieces of Thanksgiving dinner stuck to your chin. That has all changed. Beards have made a huge resurgence. Look no further than this year's World Champion Boston Red Sox for proof. Following the Boston Marathon Bombing, the entire team grew beards in solidarity. But that wasn't the first instance. Beards have once again become a piece of popular culture as hipsters look for irreverent ways to express themselves. Beyond beards, facial hair in general has made a huge comeback -- think the popularity of Movember. We love a good throwback to the past. Beards, we're glad to welcome you back to the good graces of American culture.
While compiling this year's list, a number of companies, organizations and people came up that we're not quite ready to pardon. Here are a few of those:
Not Now
Men's Wearhouse -- Firing your founder, CEO and spokesperson just looks bad.
Blackberry -- We all loved our "Crackberries" a few years ago, but even Alicia Keys can't spin a hit out of this tech dud.
Paula Deen -- We love us some butter and biscuits, but we don't like racism. This story still hasn't finished playing out yet, so we'll give this one a little more time to marinate.
Nowhere Near
Miami Dolphins -- Expect major upheaval this offseason as the team deals with the bullying scandal.
Amanda Bynes -- The plastic surgery was the last step in this rapid fall into oblivion.
Anthony Weiner -- Please get an old school cell phone without a camera.
That's it for 2013. Tune in next year to see who can get one step closer to redemption in the eye of the American public.
Mark Pettit is president & CEO of Creaxion, one of the nation's leading marketing firms. Mr. Pettit has more than 20 years of marketing experience and is an expert in crisis communications. A former TV newscaster and published author, he also serves on the board of the Atlanta Convention & Visitors Bureau and the Marketing Committee at Children's Healthcare of Atlanta. Follow Mark on Twitter @PettitMark and online at www.Creaxion.com.