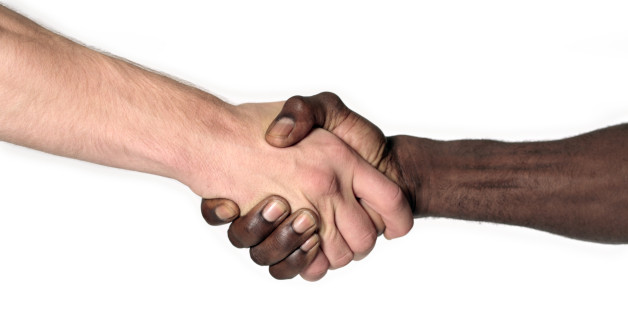 Believing in a candidate, cause or policy to move minds and markets is easy. Transforming from believer to leader, though, requires the essential skill of advocacy.
The powers of persuasion, prose, data, and engagement inherent in advocacy help both commerce and ideas to overcome the friction that can occur when crossing borders and cultures. This allows the best products, services, policies and ideas to prevail. A world where more people understand how to navigate past social, political, and cultural barriers to enhance mutual exchange and understanding is a more peaceful and prosperous world.
After all, as French economist Frederic Bastiat notes, "If goods don't cross borders, soldiers will." It is hard to understand how you can be intellectually honest and be both against war and against trade. Economic protectionism is the ultimate us vs. them argument. The frictions that result eventually lead to conflict.
In our interconnected digital age, ideas can have just as much currency as goods (if not more). The Cold War ended and the Berlin Wall fell without a shot fired. The Internet has allowed people around the world to communicate with each other in real time. Participatory politics has been on the march, as nearly half of the nations on the planet are now democracies.
Despite these gains, the continued protectionist and authoritarian nature of many countries, along with challenges to recognized global best standards for everything from human rights, environmental protections, and global health policies suggests that there is much more work to be done. This then is the over-arching case for devoting more attention to the study and application of advocacy in a global environment.
Advocacy in the global environment requires an understanding of the skills of advocacy (messaging, coalition building, grassroots activation), cultural differences, and the tactics necessary to apply those skills in diverse arenas. While much of this education can be accomplished in the classroom, there is no substitute for actually being there in person, face to face with a multitude of differing cultural opinions and landscapes.
The first and most essential step in becoming an effective advocate in the global environment is expanding one's perspective.
Many would-be proponents naïvely believe that advocacy skills, ideologies, forms of government, and societal structures are the same around the globe as they are in their homeland. Many otherwise savvy individuals do not recognize that governments and societies, even those that share democratic structures, are wildly different around the world.
The key to an effective global advocacy education is to help students recognize these differences and provide a methodology for evaluating these factors in different geographies. That allows students to be able to determine and decipher the true foundational ideals and cultural preferences of the society that they are seeking to impact.
Perhaps the most difficult discernment is to be able to determine when, where, and if to press your point. There is a time and place for everything. Misjudging timing and venue can be disastrous. Patient pressing that balances the immediate need with long-term goals is an essential skill.
Expanding economic exchange and opportunity to the middle-class of an authoritarian regime may not help install a democratically elected government tomorrow, but it can inch the world in that direction. Being wise enough to determine when and where to make your case to advance short- and long-term goals is the defining skill of a principled advocate.
President Theodore Roosevelt revealed great wisdom when he said, "Far and away the best prize that life offers is the chance to work hard at work worth doing." Learning advocacy in the global environment prepares one for a lifetime of "work worth doing."
Hon. Mark R. Kennedy (@HonMarkKennedy) leads George Washington University's Graduate School of Political Management. He is Chairman of the Economic Club of Minnesota and previously served three terms in the U.S. House of Representatives and as Senior Vice President and Treasurer of Federated Department Stores (now Macy's).