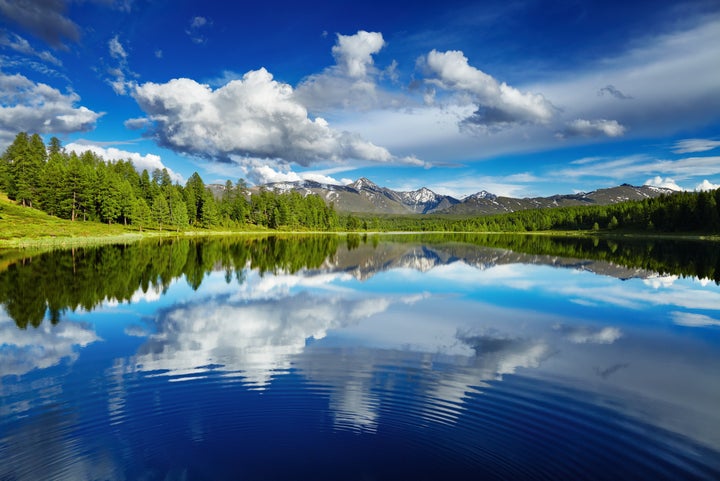 Since joining The Nature Conservancy, and over the course of writing Nature's Fortune: How Business and Society Thrive by Investing in Nature, I've been fortunate to benefit from the perspectives and advice of many leaders of the environmental community. To continue the conversation on the ideas in Nature's Fortune, I recently spoke with leading conservationists, CEOs, scientists, academics and activists about the environmental movement -- what's working well, what we could do better and what they see as the biggest challenges and opportunities ahead.
Second in the series is my conversation with Stanford University's Gretchen Daily. Gretchen is co-founder of the Natural Capital Project, which aims to improve the well-being of people and nature by quantifying the value of nature's services -- from clean water and fertile soil to protection from floods and storms -- and help leaders incorporate these values into their decisions. Her most recent books are The Power of Trees, with photographer Charles Katz; The New Economy of Nature: The Quest to Make Conservation Profitable, with Katherine Ellison; and Natural Capital: Theory and Practice of Mapping Ecosystem Services, co-edited with several colleagues.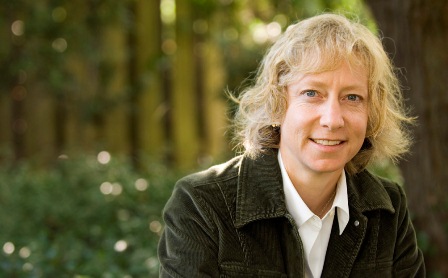 Gretchen's work on the value of nature played a big role in my evolution as a conservationist, and I am now honored to work with her on The Nature Conservancy's Board of Directors.
Mark Tercek: You first wrote about natural capital more than ten years ago. What kind of progress have we made in the past decade translating the concept of natural capital into on-the-ground results?
Gretchen Daily: This idea -- that Earth's lands, waters and biodiversity are vital assets -- has spread like fire. It has turned on a light bulb in the minds of many who otherwise would not focus on the environment. Natural capital now appears in the thinking about agriculture, water, energy, health, fisheries, forestry, mining, cities and the infrastructure supporting these and other vast sectors -- and it increasingly appears in the ways communities, corporations, governments and other institutions frame decisions.
Yet a huge challenge remains: to channel this awareness and energy into real-world action. In the mid-2000s, this struggle was expressed in terms of moving "beyond the Catskills" and "beyond Costa Rica," then the poster-children for natural capital ideas. Would New York City's investment in watershed restoration, in lieu of a water treatment facility, similarly motivate other cities? Could the national Payment for Ecosystem Services scheme in idyllic Costa Rica possibly work anywhere else?
Now, NYC's pioneering approach is being adapted and adopted by more than 30 major cities across Latin America, through a public-private mechanism called a "water fund." And China, looking at natural capital as a national security issue, is investing 24 percent of the nation's land area into new reserves designed to secure biodiversity, land productivity, water supplies, air quality and flood protection. There are at least hundreds, maybe thousands, of initiatives emerging worldwide.
Mark Tercek: How can we further accelerate the shift from theory to practice? What needs to happen to convince more businesses and governments to incorporate the value of nature into their decision making?
Gretchen Daily: Three things stand out for me as essential. First, real-world, pilot demonstrations -- by corporations, governments, development organizations and others -- showing improved outcomes for nature and people. Second, we need scientifically rigorous approaches and tools to support decision-makers wrestling to implement these. And, third, engaging leaders and communicating successes is key to magnifying their collective impact and accelerating transformative change.
As a mom, I can't resist pointing to another thing: getting past infighting. My sister and I used to fight like demons. Later, asking my mom why we'd done so, she looked at us like we were nuts: "There was nothing else remotely so fun!" We in conservation need to get past this to have a prayer of becoming more than a fringe side-show in the world.
Churchill admonished his countrymen: "There is only one thing worse than fighting with allies and that is fighting without them." We're at another historically profound moment, when we need to reach together -- with inspiration, ambition and discipline -- for global impacts beyond any we've achieved before. We need to open up, to new ideas, new approaches, new partners -- the world is a very diverse and rapidly changing place.
Mark Tercek: What is the biggest unanswered question in your mind about natural capital?
Gretchen Daily: I wonder to what degree "models of success" developed in one place or sector can be adapted, replicated and scaled up across the world. I find my mind playing over this Chinese proverb:
There are three paths to wisdom
The first is through contemplation, and that is the noblest
The second is through imitation, and that is the easiest
The third is through experience, and that is the bitterest
I think we're all hoping to avoid the bitterest of experience by rapidly developing new approaches and tools, and implementing them in ways that can be widely imitated.
Mark Tercek: What's the biggest challenge you see right now in the environmental field? The biggest opportunity?
Gretchen Daily: These are one and the same: to work together, and with new partners, to make conservation mainstream. The view that ecologically destructive policies are a necessary, if unfortunate, outcome of human development is now widely seen as wrong -- analogous to the 19th-century view that slavery is essential to a sound economy. Conversely, the view that business is not to be trusted, and should be uniformly opposed, is now widely seen as condemning society to an increasingly dangerous and bitter, lose-lose conflict. Integrating the values of nature, in meaningful ways, into the decisions of corporations, governments and other powerful organizations worldwide, will require dramatic change, but there are many sparks of innovation and opportunity.
Mark Tercek: As I point out in Nature's Fortune, putting an economic value on nature can be a tricky and even controversial task. How do you respond to critics who argue that nature should be saved for its own sake?
Gretchen Daily: None of us alive today created the mess we're in, whose roots extend back to times when nature seemed infinite relative to human needs and impacts. Nature was seen as existing apart from the human economy and everyday decisions by individuals, businesses and governments. Curiously, nature was typically ascribed a value either of zero or infinity, neither of which is helpful in informing decisions of where and how to live and go about everyday business. On our watch, I hope we change this, and begin to account for the full values of nature in terms that are common to all.
Indeed, the different strands of conservation are in a common struggle to shine a light on these values, to awaken awareness and motivate action. Given the magnitude of the forces destroying nature, and the extreme urgency, I see our best chances in aligning diverse human motivations for conservation. Over the long run, this means cultivating understanding of human connections to nature in our children, and in our ways of thinking and our values broadly. In the short run, I keep thinking about the light bulb that goes off in the minds of people when they first learn of nature as a vital asset that they can't live without, and I see great potential in switching on more of those lights.
Dr. Daily is Professor in the Department of Biological Sciences; Senior Fellow in the Woods Institute for the Environment; Director of the Center for Conservation Biology; and Director of the Interdisciplinary Program in Environment and Resources, at Stanford University. She is also Chair of The Natural Capital Project, a partnership among TNC, WWF, and Stanford, working to make conservation economically attractive and commonplace. Her recent honors include election to the American Academy of Arts and Sciences (2003) and the US National Academy of Sciences (2005).
Photo credit: Mark Godfrey/TNC