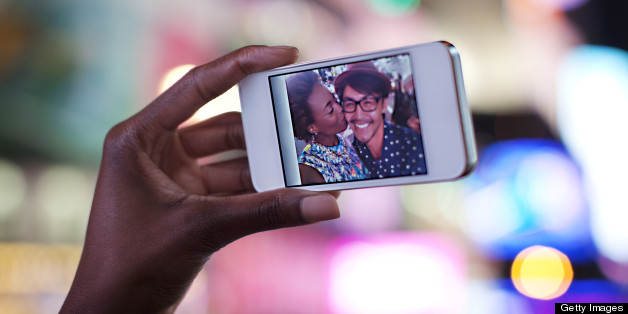 Now that Anthony Weiner is running for mayor of NYC, one imagines that he is choosing much safer ways to communicate with his extramarital online girlfriends, after his prior sexting scandal cost him his job in Congress. Perhaps he selected Snapchat. After all, on their app homepage, they say: "Snapchat is the fastest way to share a moment with friends. You control how long your friends can view your message -- simply set the timer up to ten seconds and send. They'll have that long to view your message and then it disappears forever." That sounds perfect for the likes of the former congressman and for the thousands of teens who use Snapchat for immediate and private photo communications with their friends.
Snapchat is purportedly a proud and cool part of the privacy revolution, just as Path, Sgrouples, and DuckDuckGo are. If only life were so simple. The privacy revolution is real, as consumers and organizations become educated and take actions to reclaim their privacy. I wrote about Path in a recent post, because their actions continue to demonstrate a purposeful disregard of their members' privacy, even after they've been fined $800k by the FTC. Path has a founder who came from Facebook, so while they claimed privacy as a core value, their violations of that principle make odd sense. On the other hand, Sgrouples and DuckDuckGo have activist founders who truly believe in privacy and in the sanctity of preserving this important right. They honor their policies carefully.
And now, here comes Snapchat with its own indiscretions. Recently their CEO boasted that their users are sharing close to 150 million photos daily, and they just closed a $13.5 million dollar financing led by Benchmark Capital. Impressive numbers indeed. Did someone forget to write or share the naked truth? A Utah-based forensics firm, Decipher Forensics, in conjunction with the Advanced Mobile Forensics course at Utah Valley University, discovered (with relative ease) that the pictures you send with Snapchat last a lot longer than 10 seconds. How does "indefinitely" sound? Uh oh. A little forensic digging and a few hundred dollars is all it takes to rediscover the images you thought were forever gone.
Kashmir Hill at Forbes was one of the first to expose this snafu. She asked Snapchat to comment and reported the following: "Snapchat has not responded to a request for comment. I'm curious whether the Federal Trade Commission -- which is the federal agency responsible for investigating companies for deceptive or misleading practices -- will be taking a closer look at Snapchat and its claims to users that photos are deleted. This exploit seems like a rather simple one."
In the face of Snapchat's deception, I offer this unsolicited advice to all Anthony Weiner wannabes: Sexting, and in fact sharing anything private, using Snapchat, is a poor prophylactic choice. Kids and grownups, please don't send any photos to your friends (or strangers) via Snapchat that could one day come back to embarrass you or be used against you. Be careful, Anthony!