If the gracious and pricey Upper East Side is the Gold Coast of Manhattan, then Madison Avenue is the waterfront for art lovers. A stroll on and just off the avenue will find you at the doors of some of the most prestigious, historic, and yes, even controversial art venues on the planet. And do walk in, you will be welcomed...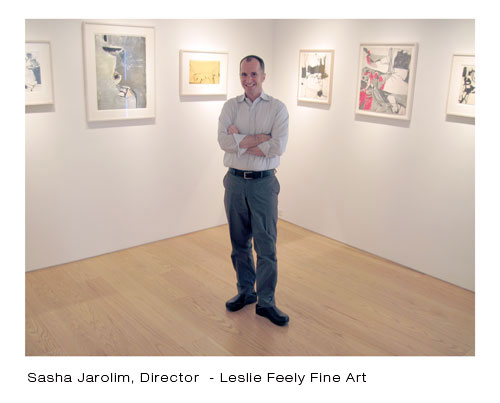 Mark has a special tie with the neighborhood, he painted in a rooftop studio on East 79th for 4 years, and he often visits his former neighbors and haunts. While more galleries and museums are eyeing sites downtown, the character of the Upper East Side galleries -- the fine, important and provocative work often housed amidst the parlors, balconies and grand staircases of former private residences (one of which is now the second location of Chelsea's Marianne Boesky Gallery) -- is and hopefully will remain an essential facet of New York's art scene.
Here are Mark's musings and discoveries -- his stops represent only a few chosen galleries -- from his latest visit.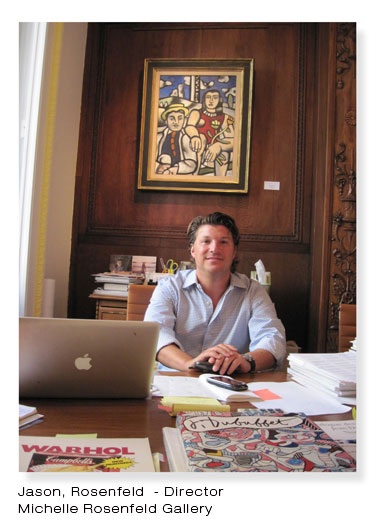 My first stop is a brownstone on 79th, part of a row where you will also find Acquavella, Skarstedt, and Mourlot. Jason Rosenfeld, director of Michelle Rosenfeld Gallery, presents a recent addition, a canvas just about 8 x 10 inches depicting a country house. "Matisse," I say without pause. "Picasso," says Jason,"1951." He points out details I had missed -- figurations in the trees and on the roof and wall of the house typical of Picasso's stroke.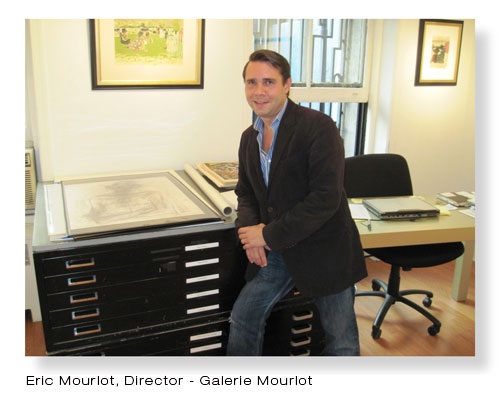 Turning down Madison I pass Viand coffee shop on 78th, popular with the art crowd and known as the mayor's choice for early meetings over coffee and the appropriation of an occasional french fry from a constituent, but I am too late for my breakfast crew. On to my next stop, LTMH Gallery for a new show "Illuminations" -- names well known and new to me mix in this group of artists, all working in light.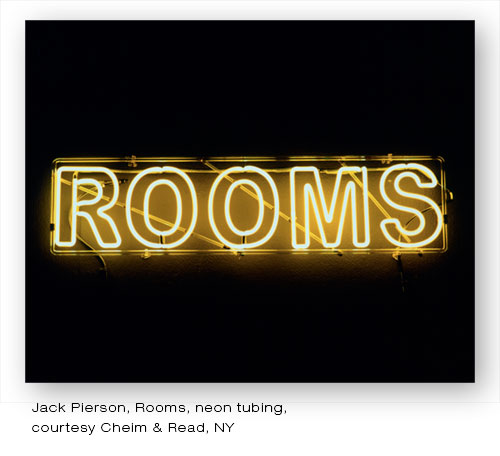 I pass the Carlyle Hotel and Helly Nahmad Gallery, having seen the spectacular Sam Francis show
several times.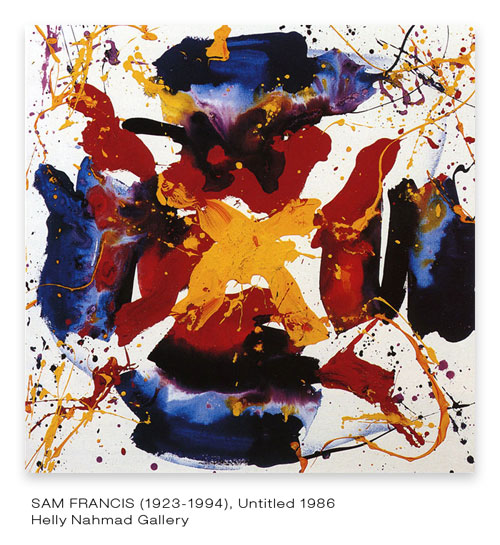 Gagosian's perch over 76th gets a wave, we will be there soon for Gregory Crewdson's opening. So will everybody else... right now I am starting to wish I had resisted the urge to dress up and worn my walking shoes.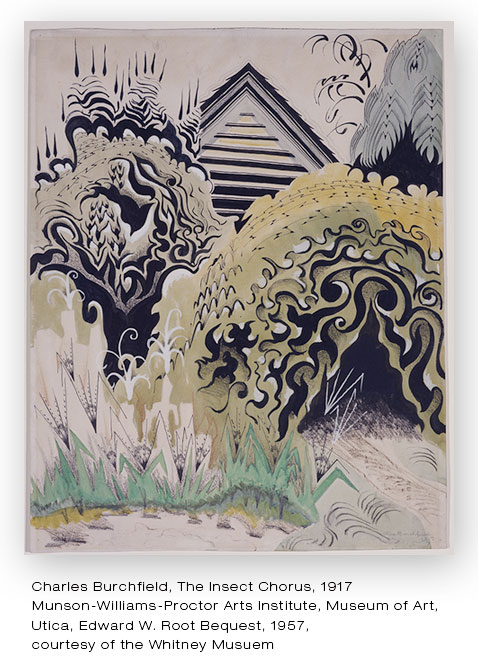 Taking a short rest on the bench in the lobby of the Whitney, I enter the Charles Burchfield exhibition -- a perfect show for the museum, the kind of American art it was built for. The richness of his paintings is unique, in his forest scenes I feel the texture of the bark and the movement of the landscape as if I am watching it grow. Inspired and re-energized, I walk on.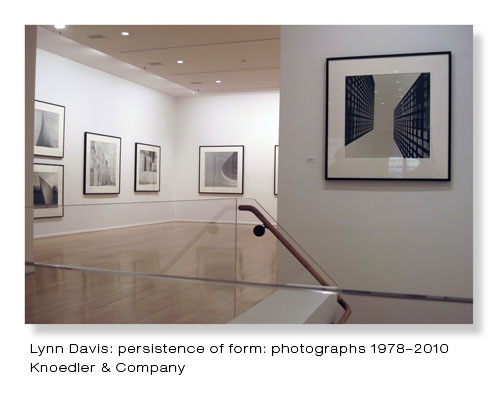 At 70th, I am rewarded with the sight of more that 30 years of the work of Lynn Davis (I am a major fan of her black and white photography) at Knoedler & Co. The project room there holds a surprise -- new paintings by Matt Magee, I enjoy reading his language of color and geometric form. On to 68th Street, where where I revisit a memorable show including Miro, Diebenkorn, and Noland, at Leslie Feely with Sasha, the gallery director.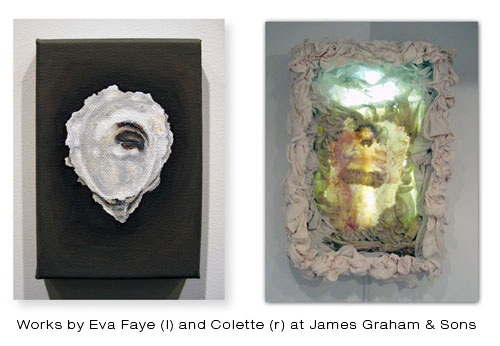 After a preview of the intriguing group exhibition "Consider the Oyster" at James Graham & Sons on 67th, I am missing Adam Baumgold, who I used to visit at his gallery on 79th. I catch up with him on 66th Street at one of his 2 new locations, where he showed me new works by Chris Ware. Will see him at his opening for George Grosz , Saul Steinberg and Jim Nutt on 75th this week.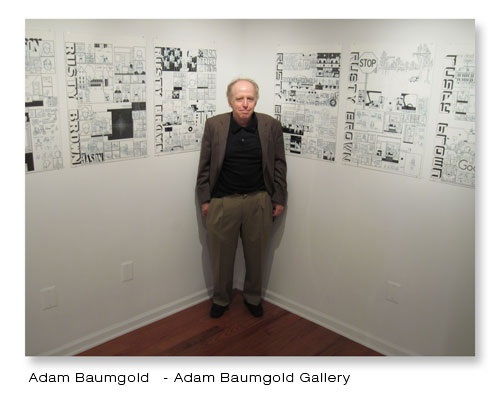 Now it's a longer march to Spanierman Modern on 58th Street, where the richly textured works of painter Frank Bowling are worth the trip.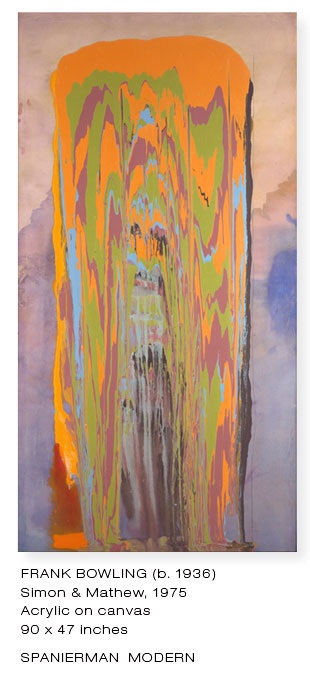 Soon after I find myself looking up at the 57th Street windows of The Pace Gallery, wondering what awaits in their anniversary exhibition, 50 years of Pace. It's a huge undertaking over 4 galleries -- here plus 3 in Chelsea -- adding up to about 2500 "artist years" of notable works. Inside, at every turn I am surprised by the installations of Picasso, DeKooning , Giacometti, Matta and Rothko... in one of the most elegant exhibitions I have ever seen.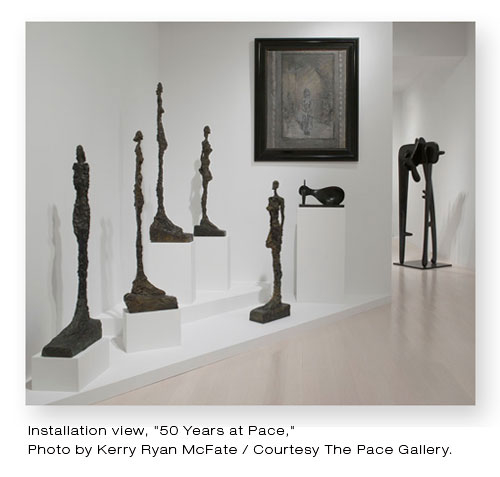 From this boundary of "uptown east," art goes on along 57th to the galleries on Fifth like Mary Boone, or further west to Marian Goodman, Marlborough, and more...or pass through MoMA towards Rockefeller Center, home of Christie's and Haunch of Venison. Though it's time to return to the studio in Chelsea, art in New York is really one long path, I can walk on and on -- though next time I won't wear patent leather shoes.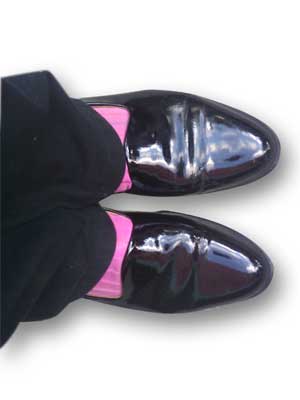 Uncredited photos courtesy Resolve40, all rights reserved.