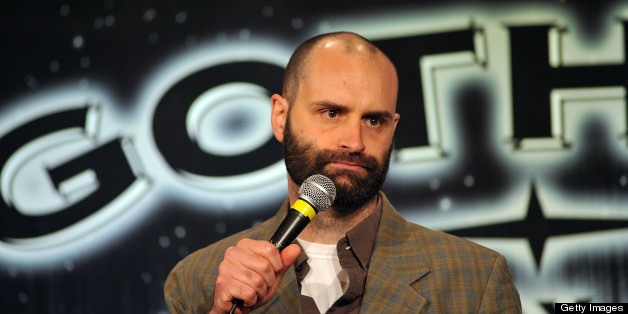 "You're going to be a star."
Those were the words Johnny Carson spoke to Joan Rivers on national television on the night of February 17, 1965. Only moments before, Joan had been an unknown and struggling comic -- an anxious but enormously talented fighter who had to tear down mountains to convince the Tonight show bookers to squeeze her into the last ten minutes of the show. But thanks to a killer set -- and Carson's coast-to-coast anointment of her as a force to be reckoned with -- her life changed.
"The next morning, the phones went off the hook," Joan once told me. "It was really like an overnight sensation. Amazing."
Every performer needs a mentor to give them support, to show them the ropes, to tell them that everything is going to be okay. Show business can be a painfully isolating profession, and a little nod of approval can go a long way. When I began filming my series, That Girl, I was renting a sound stage at Desilu Studios, which was owned by Lucille Ball. Although I had confidence in the show, like all young performers I wasn't sure if I was delivering the goods. Then one day Lucy dropped by our set (Lucille Ball for God's sake -- only the best TV comedienne ever!), watched me film for about 20 minutes and then made eye contact with me. She gave me a smile and a wink -- it felt like an Emmy!
Stand-up comedy is no different, especially for those performers who spend most of the year bouncing from one small club to the next, "killing" on some nights and "dying" on others, always questioning whether they've got what it takes. That's why it's so important for a young comic not only to land that elusive break, but to get a cheerleader in the process.
Like Tom Papa, who was hand-picked by the king of comedy himself, Jerry Seinfeld, not only to open for his club act, but also to host The Marriage Ref, which Seinfeld produced. From there, Papa's career ignited.
Or Carmen Lynch, whose debut on Letterman last November was so side-splittingly triumphant that the host himself approached her while she was taking her bows -- on camera -- and invited her to come back.
Or my good pal Vicky Kuperman, whose signature spin on her Russian heritage -- combined with her distinctly American sass -- convinced comedy legend David Brenner to include her in a special young comedians showcase he staged last fall in New York. I attended that event and am happy to report: Vicky brought the house down.
I have often said that no performer in show business earns my admiration like those smart and gutsy stand-ups who storm the stage and bare their souls -- and all in an effort just to make us laugh. And so (with a nod to that old Letterman franchise) it is a delight to present to you my Top Twelve "Comedians to Watch." A round of applause to the big-name stars who have helped nurture their careers -- and to the comedians themselves: may you all continue to kill!
PHOTO GALLERY
12 Comedians to Watch