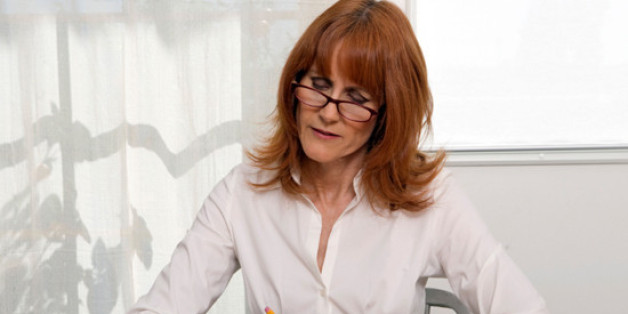 There's an old saying that sex is one of three topics of conversation that shouldn't be brought up at the dinner table (the other two being politics and religion). And that's the fun thing about having a website: it's not the dinner table!
So let's talk sex -- especially great sex for those in their 40s, 50s and beyond. You don't think that's possible? Think again.
"There is no such thing as a sexpiration date," says Laura Berman, relationship therapist, sex educator, and host of In the Bedroom with Dr. Laura Berman on the Oprah Winfrey Network. According to Dr. Berman, we don't stop needing intimacy or a potent sexual connection as we age any more than we stop needing oxygen, food and water. As for that old myth that sex and intimacy become less important as we get older -- that's why they call it a myth.
"Your age should never limit you when it comes to enjoying your sexuality and your fantasies," Dr. Berman told me recently. "However, the truth is that getting older can sometimes cause changes in our bodies and our sexual response, changes which can complicate our ability to enjoy sex."
Doc Berman is right, of course, and that is precisely why it's so important that we talk about issues like this. Change is inevitable, but the good news is that these changes don't need to impede your sex life. The best way to deal with change is simply to talk about it and to adjust. And that's the most important sex secret of all: that by being open and honest and talking and learning, we can make the adjustments necessary to keep our sex lives healthy, vibrant and fulfilling.
So, don't be shy -- be proactive. Direct from the doctor herself, here are some wonderful tips, tricks and recommendations to help you keep the sex spicy and satisfying in this exciting new chapter of your life.
To learn more about spicing things up in the bedroom along with the latest sexual news, visit everydayhealth.com with Dr. Laura Berman
PHOTO GALLERY
Great Sex in Your 40s and Beyond