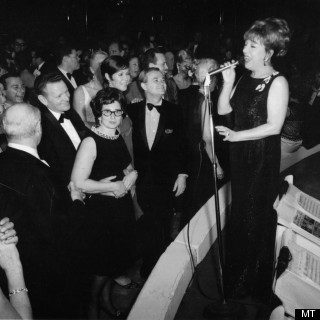 Over the years, I've celebrated Mother's Day on this page by telling you all about my mom -- Rose Marie Cassaniti Thomas. I've talked about how she was a force a nature, a whirlwind of energy who could cook up a storm (like the Sicilian she was!), throw a party like there was no tomorrow, and belt out a song with all the style and gusto of a radio star -- which, in fact, she had once been.
"She had the voice of an angel and the guts of a prizefighter," I've always said, and her love for her husband and children was invincible.
Like all moms, my mother gave me some wonderful pieces advice over the years, the most valuable being her encouragement to follow my own course and seize the career I wanted. She'd left her singing behind when she'd decided to marry and raise a family; and so I think she poured much of that passion into ensuring that my sister and brother and I never lost sight of our own dreams.
I've never forgotten that about my mom -- and so this year, I thought I'd turn the tables around and ask you: What piece of advice did your mother give you that has had a lasting impact? I put that question to my Facebook community, and the responses that came in were absolutely wonderful. Below are some of them.
Happy Mother's Day, everyone. Especially you, Mom. I miss you and love you still.
PHOTO GALLERY
Mother's Day: "The Best Piece of Advice Mom Ever Gave Me"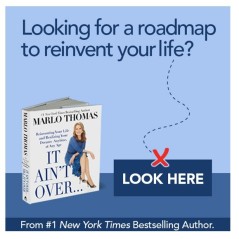 Add Marlo On Facebook:
Follow Marlo on Twitter:
Sign up to receive my email newsletter each week - It will keep you up-to-date on upcoming articles, Mondays with Marlo guests, videos, and more!