Everyone has great Christmas memories. My favorite involves a camel.
There was always laughter in our house growing up, and Christmas was no different. I remember one year an incident that still makes me laugh. My father put up a Nativity scene on our front lawn every year, and he really put his heart into it. He never stopped enhancing it. First he added music -- Silent Night, of course -- then he'd add one more animal to his mini-manger of sheep and camels and cows. He even found hay in Beverly Hills! Our house was the place to go to see a Christmas crèche -- all the neighbors and their families loved it.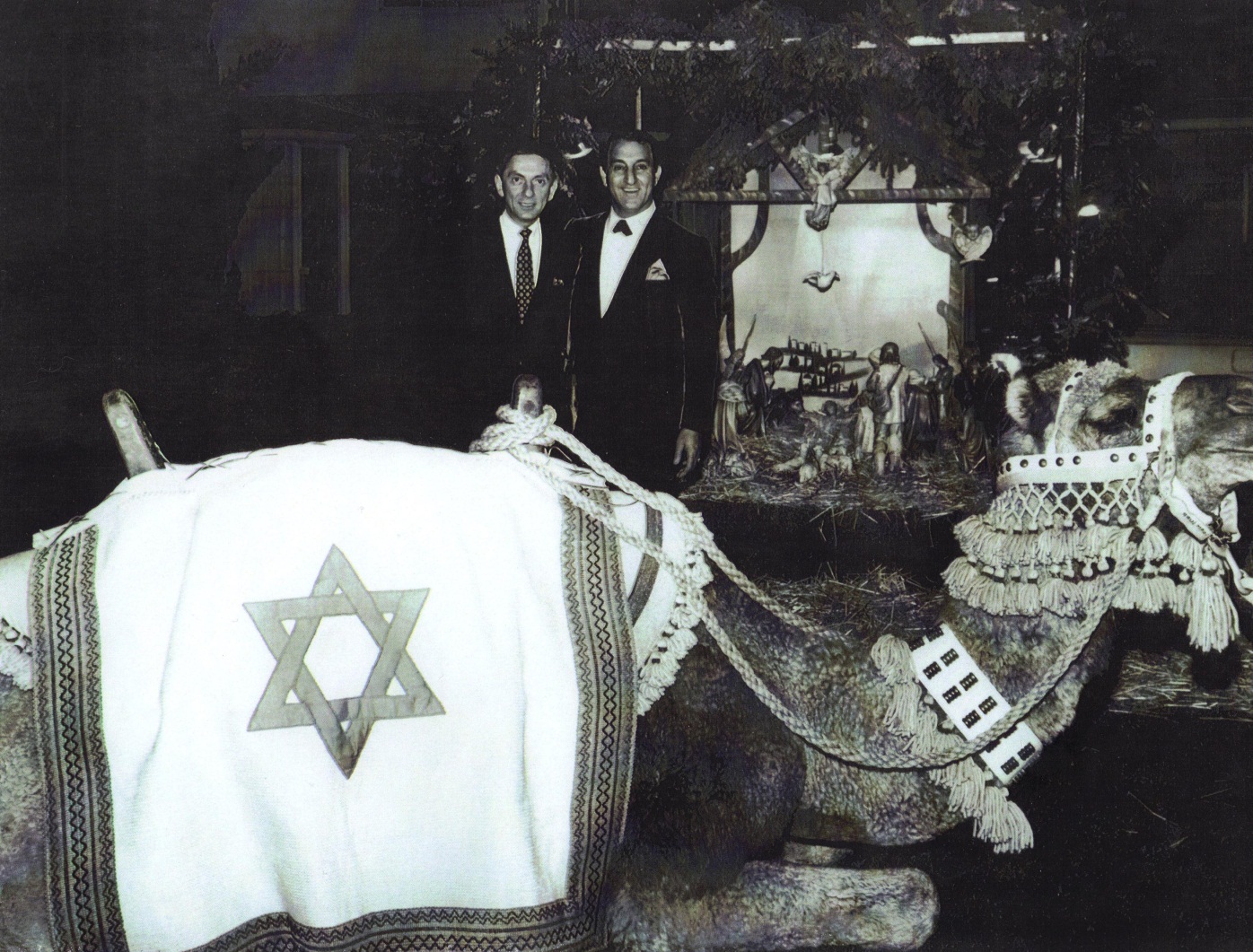 Except for Aaron Spelling, who was one of my father's business partners -- and who had a great sense of humor. Aaron thought Dad's Nativity scene was nice but just a tad too Christian for the Beverly Hills neighborhood.
So a few nights before Christmas, he organized a small procession that marched right down the street to our house. At the front of the parade, Aaron led a very large camel that was wearing a horse blanket emblazoned with a Jewish star on both sides. I can still picture my father erupting in laughter, along with our whole family. Some people find this story unbelievable, but I have a picture to prove it!
But if that camel memory was the funniest for our family, it was Christmas 1990 that we all hold dearest in our hearts. Ever since I had gotten married, 10 years earlier, I had spent the holidays with Phil and his children on the east coast. Although we always had a wonderful time, I really missed being with my family, all of whom lived in Los Angeles. We'd always have our teary Christmas morning phone call, but I finally decided that wasn't enough.
So in a burst of yuletide enthusiasm, I organized a mass Christmas pilgrimage to Phil's and my house in Connecticut for the entire Thomas clan -- my mom and dad, my sister and her daughter and son, and my brother, his wife and three daughters. I decorated every inch of our house, and had the whole week planned with fun activities and sumptuous meals.
It was an unforgettable family reunion filled with love and laughter, all of it culminating on Christmas morning, when we all descended the stairs to gather around the tree and exchange gifts. The photos of that moment always make me smile, because everyone was wearing the cuddly white robes I had bought for them, with their names embroidered on the front in Christmas red.
I'll never forget my dad raising his glass and making a heartwarming toast to all of us. I could see in his eyes how much it meant to him to have the family together. It was the best Christmas ever -- and a blessing, too. Because just six weeks later my darling Daddy passed away.
I'll never know why that was the year I had that burning desire to bring my family together. I only know that I'm forever grateful that I did.
Although it's been said many times, many ways, Merry Christmas, everyone.
PS: If you ever see a camel with a Jewish star on its back, you'll know it once belonged to Aaron Spelling.
I've put together a slideshow of some of my favorite Christmas memories from over the years. I hope you enjoy them!
PHOTO GALLERY
My Holiday Memories