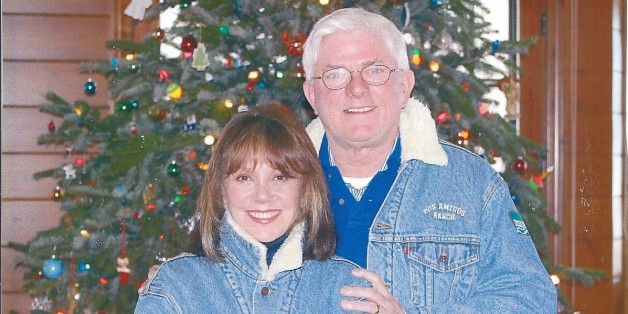 The holidays are the perfect time of year to gather with our loved ones, flip through favorite family photo albums and reflect on cherished memories. In my home, it would be nearly impossible to find a photo from the best years of my life without my husband, Phil, right by my side.
Phil provides constant love, friendship and, of course, laughter all year long, but for some reason, the holidays always seem to remind me of just how lucky we are to have each other. Over the years, we've been through ups and downs during the holidays, from botched recipes and silly tiffs to much more resonant personal losses in the family. Through the good and bad, though, Phil and I have been each other's rock, and wherever we are together has become what we call "home."
I can't help but smile when I look back at some of our favorite family holiday photos from years past. These images remind us of all the amazing places we've been and the places we'll go, together. As a holiday treat, here's a short trip down memory road, and some of our absolute favorite family holiday photos from the past!
PHOTO GALLERY
Phil & Marlo
And for more holiday memories, see our Mondays with Marlo clips from Trisha Yearwood and Kelly Ripa, here: