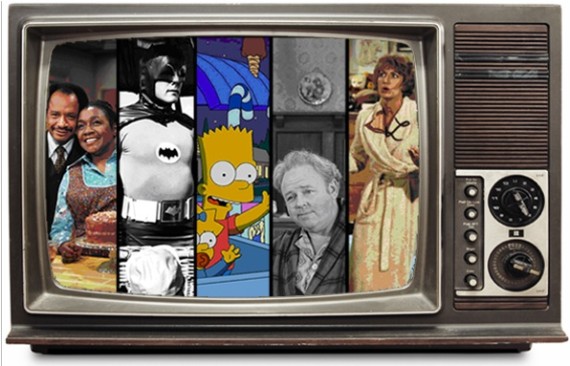 Okay, TV aficionados, here's a pop quiz. What do "All in the Family," "The Simpsons," "Happy Days" and "Dallas" have in common?
If you're thinking all of the shows are 1) iconic and 2) wonderful TV, you're absolutely right. But they also share one other unique trait: 3) they were all midseason replacements.
As we settle back onto the couch for the second half of this television season, we'll have to adjust our viewing schedules to make way for a big batch of new shows. The midseason replacements are arriving, and if you want to stay on top of what's hot (and what's not), you'll want to tune in.
Media critics often call midseason replacements "micromanagement," but as legendary producer Norman Lear once noted, "whether you're a writer, producer or director, you're in the business to get ratings." And if those ratings are nose-diving against the competition -- even before the season is over -- you've got to act fast. To that end, midseason replacement shows are not only vital to network programmers -- they're often a matter of survival.
Even shows that launch at the beginning of a season are a gamble, and sometimes the networks try to cover their bets with a limited order -- none quite as limited as "Seinfeld," which NBC was so lukewarm about that it ordered only four episodes (one of the smallest on record). A lot of people say that it was "a show about nothing." Who would have guessed that Seinfeld's "nothing" was all we cared about?!
Sometimes the midseason-replacement gamble pays off. I remember when NBC's blockbusting "Bonanza" was burning up the airways, and programmers at CBS were struggling to whip up a Sunday night show that could compete with it. Halfway through the season, the execs were still coming up short, so they decided to toss an untested musical-comedy duo onto the schedule as a temporary fix, figuring they could regroup during the summer and schedule something more solid. So in February 1967, "The Smother Brothers Comedy Hour" premiered -- and, to everyone's surprise, it became a giant hit.
Not all midseason replacements enjoy such success, however. Remember CBS's frat-house sitcom "Co-Ed Fever?" Of course you don't. That's because it premiered -- and was cancelled -- on the same evening: February 4, 1979. TV execs had spotted a new genre in the hit movie "Animal House," and created the show to tap into its popularity. It didn't work. One critic described the show as "not so much a fever as a twenty-four hour bug."
So what new shows are on tap for this midseason? Take your pick. On March 9, ABC's Sunday night drama Revenge will move up an hour on the schedule to make room for a new supernatural series, Resurrection, starring Omar Epps and produced by Brad Pitt's Plan B Entertainment. NBC, meanwhile, has big hopes for its upcoming comedy, About a Boy, based on the best-selling novel by Nick Hornby and starring David Walton and Minnie Driver. And CBS is rolling out its new best-buddies sitcom, Friends With Better Lives (which already gets my vote as the best title of the year!).
So the big question is: will these and the other replacement shows fly...or die? Only time (and Nielsen ratings) will tell. Until then, take a look at this slide show we prepared for you, which features a star-studded lineup of many of your favorite TV shows -- all of which made their premieres halfway through the season. Happy nostalgia -- happy viewing!
PHOTO GALLERY
Midseason Replacements