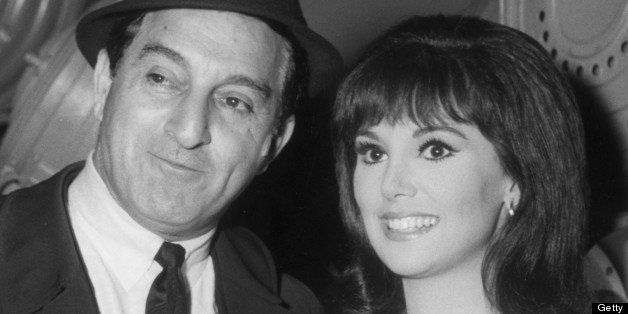 There comes a moment in the life of every parent and child that defines their relationship. Sometimes it's planned, more often it's spontaneous, but in either case, it captures the soul of that most sacred familial connection. And sometimes -- if you're lucky -- it sets the tone for everything that follows.
One of those moments happened between my father and me when I was just 12 years old, and after that day, the life of our family changed. Click below to find out what happened.
I love telling that story -- and not just because it reminds me of my father, but because it tells you what was most important to him: his family. For all his fame and success and philanthropy, the road to Dad's heart began and ended with Mom, my sister and brother and me. And today, like every year, I recall those precious years we spent together -- with laughter and tears.
Here are a few more family photos that I never get tired of looking at. I hope you like them, too.
Happy Father's Day, Dad. Happy Father's Day everyone!
PHOTO GALLERY
Marlo And Danny Thomas