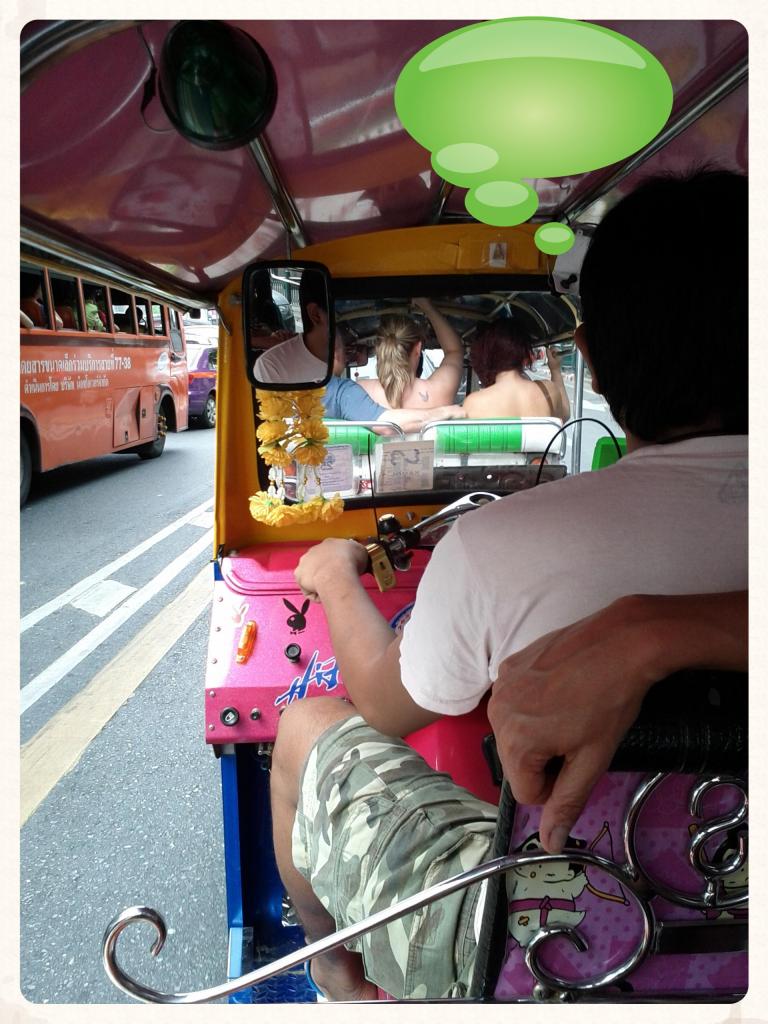 Back by popular "traffic" demand, here's part II to who's really behind the wheel of an additional eight different cars to my previous story on car-personification in LA. Brace yourself on why your choice of vehicle is so stereotypical. Based on your very predictable lifestyle and driving skills, it's much to our annoyance or relief! You're oh so predictable. Your tastes, your habits, your wants and needs all personify your vehicle, or is it the other way around? We know who you are regardless, without even seeing that face behind the wheel.
NOTE: Being chauffeured or having that highest-density grade of tint won't disguise our spot-on stereotype of you!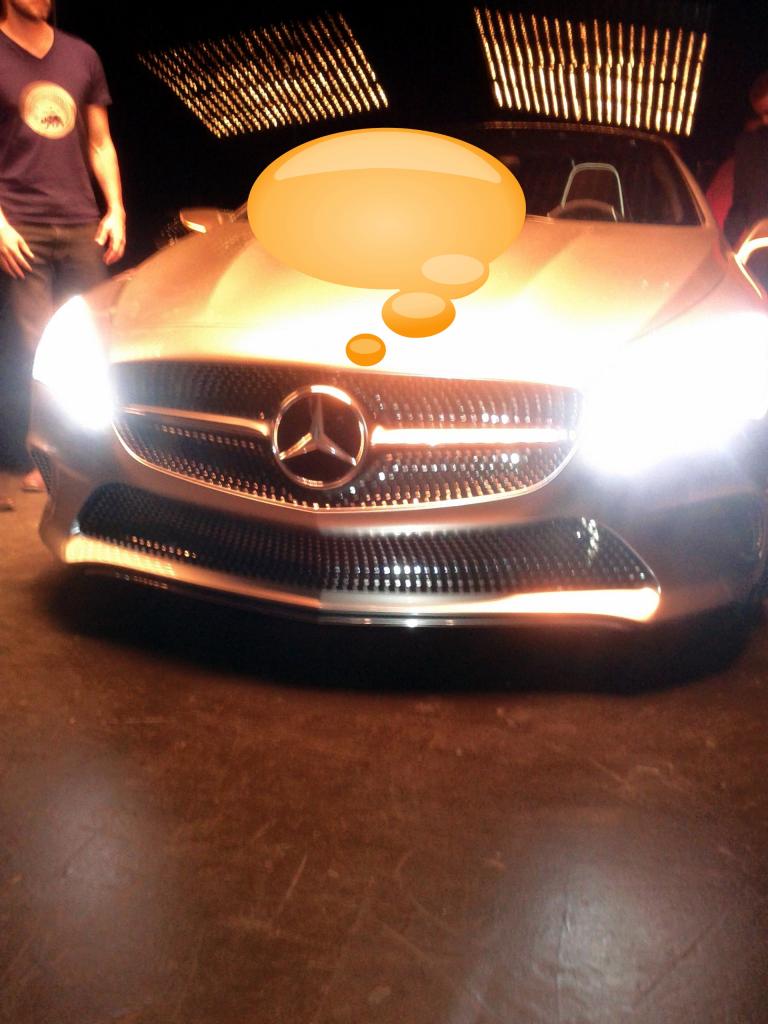 LA locals undergo some of their most frustrating (pleasurable and self-absorbed too!) experiences stuck in traffic from work, or sometimes too-on-time on their way to that red carpet affair destined to be fashionably late! Other cities may differ considerably, but in LA, the way of life is considerably spent driving alongside, behind or ahead of each other in our bubbles. In Part I, the Prius' quiet emission of entitlement may have outweighed Audi's increasingly ascending reign over BMW's obnoxiousness, but behold, in this batch of particular SUVs covered below, amongst other notable vehicles listed, there's such a bullying disregard of the law, you may want to reconsider that gas-guzzler! Angelinos are indeed a diverse group, especially behind their "wheel of misfortune" -- so be alarmingly warned, pleasantly aware or curiously nosey on 8 more cars in this mix. Get in where you fit in.
Range Rover/Ranger Rover Sport
Speakers oozing: A$AP Rocky, Daft Punk, DJ Khaled, Trinidad James, Rihanna, or Kendrick Lamar.
About to grub @: Barney Greengrass; pick up cupcakes at Sprinkles; lunch at Fred Segal's Mauro's Café in the day, dine at Katsuya (H'wood) in the night.
Passionate 'bout: Material "things" like... his/her Range Rover!; daytime errands in downtown Beverly Hills; O.P.P.; high-end consuming even in a felicitous humble way; the newest & latest consumer-technology; boasting disguised as part of regular conversation; popular travel destinations long-after they're already 'discovered'; Real Housewives of "every city"; US Weekly covers. (Exaggerate twofold if an older female divorcee)!
Driving skills are: Average, drives at a pace called I'm in my own world forever n' always! Oblivious, entitled, selfish but "careful" enough to not be too reckless (unless tipsy) to avoid damaging their own vehicle, not yours; may disregard any lane-markings and frequently runs or unfairly jumps you at stops signs.
Similar to: Porche Cayenne
Mercedes-Benz G-Class
Speakers oozing: Tricky, Masters At Work, Black Keys, Earth Wind & Fire, Bonobo, or Emeli Sandé.
About to grub @: His/her home, compliments his/her private chef; The Restaurant at Chateau Marmont; Geoffrey's Malibu; just behind the pilot's cockpit, 1st class on board flight 007...
Passionate 'bout: Living life to the fullest extent of what money affords; 2-hour massages; private school for the kids with other kids from parents of status; best seats at the most interesting concerts/shows; floor seats for Lakers, box orchestra seats at Hollywood Bowl; exclusive, currently trending travel destinations; power and control of money-making decisions; owning vs renting; competitiveness in everything; what you CANNOT afford; unaware before reading this that his/her German masterpiece may be an updated version of what Hitler drove, or what drove around Hitler.
Driving skills are: Excellent, very aware of traffic pace; can be careful as well as a daredevil, depending on need -- not desire; doesn't drive around aimlessly flossing; only uses this car if necessary; hardly in town to actually drive this daily.
Similar to: Land Rover Defender
Dodge Challenger
Speakers oozing: Rolling Stones, Iggy Azalea, Charli XCX, Pusha T, Danny Brown, or Grimes.
About to grub @: Wahoo's Fish Tacos; Stout (while guzzling down a pint!); Sassafras; Bay Cities Italian & Deli; and picking up "stuff" at Smart & Final!
Passionate 'bout: Stronger kush than most; speed behind the wheel -- on the road and on Playstation/Xbox; spontaneous road trips; dive bars or pubs; live music bands; Guitar Center, Sam Ash and Best Buy; reoccurring visits to the tattoo parlor; car-detailing; sex over love; almost all energy drinks; skateboard or surf culture without the actual activities; and an unconventional lifestyle based on earning a living unconventionally.
Driving skills are: Very, very good; drives at a faster pace revving-up the engine only around traffic; seldom spotted on the freeway; intimidating to say the least; so powerful, driving next to him/her can feel like some form of an unspoken threat; and an independent soul to the pace and flow of traffic, revving it up harshly in snail-slow traffic or going at turtle-speed in the fast lane.
Similar to: Chevy Camaro
Scion xB
Speakers oozing: Gangstarr, Skrillex, Tokimonsta, Beatnuts, Flying Lotus, Major Lazer, Mayer Hawthorne, or The Martinez Brothers.
About to grub @: Pink Taco or Ricky's Fish Tacos stand; Yogurtland or Pinkberry; what groceries?; Johnny Rockets during the day or dine at In-N-Out Burger during the night.
Passionate 'bout: New cutting-edge music (electronic or hip-hop); hating on pop EDM; stereo-powered systems; lining up for new gear at Supreme; weeknight shows/concerts; DJ culture; their posse of like-minded friends; cute foreign tchotchkes; shopping for casual, sport wear; T-shirts and sneakers of all sorts; upcoming outdoor music festivals; perfect weather to cruise somewhere near a beach; and getting the newer Scion!
Driving skills are: Definitely above average, underestimated and will push that peddle-to-the-metal if tested; driving behind them in a hurry is a good idea, while driving in front of them at a slow pace will surely get you a prompt honk!; looks like they're up to no good, but usually pose no harm on the road; and youthful, adventurous yet careful and responsible.
Similar to: Ford Flex
Fiat 500
Speakers oozing: Thievery Corporation, any Putumayo compilation, KCRW, Rhye, Quadron, Alice Russell, Jessie Ware, or The xx.
About to grub @: Salad at Erewhon; breakfast (includes coffee of course) at La Brea Bakery; any food spot on Abbot Kinney in Venice; picking up the groceries at weekly outdoor farmers' markets; and is slowly learning to cook meals for self!
Passionate 'bout: Art openings and occasional fine dining; socializing and entertaining close friends; saving money for the future; working/earning a living doing something passionate even if a stressful struggle; has little time to shop for anything; jewelry she/he makes and designs; colorful-patterned leggings; photography and fashion blogs; watching Scandal; small pets, preferably dogs over cats; and wants kids (family lifestyle) with the right "one."
Driving skills are: Not very good under pressure, otherwise about average on a regular cruise; horrible at parallel parking (hence the smaller car); poor driving skills become evident at a faster pace or distracted if late for appointments or stressed; and yet feels exclusive by the love of that new "Italian Import" even though its part of the American Chrysler assembly line!
Similar to: Smart Car
Toyota RAV4
Speakers oozing: Justin Timberlake, Macklemore & Ryan Lewis, Pitbull, Miley Cyrus, FM Radio, or AM Radio.
About to grub @: His/her above average homemade cooking; picking up groceries at TJ's, Ralph's or Costco; dining is for special occasions, but every once in a while at Olive Garden, or casually at Baja Fresh or for Sunday brunch at Marie Callender's.
Passionate 'bout: Bargains of any kind!; raising the family right; unaware of throwing co-workers under the bus for the sake of elevation in his/her 9-to-5; looking forward to the best education for their kids; family visiting from overseas or another state; beach trips with the kids; comparing their kids to others when it comes to school choices, grades, winning record in sports, college options, shoe-size, classroom decor, hair texture, you get the drift!
Driving skills are: Horrific, drives like there's a million things going on in that head; quickly loses focus on the road; moves at a pace that makes you just want to overtake; way below average in making quick decisions or anticipating obstacles; doesn't even seem to react in a normal way to oncoming danger; the worst person to be behind if you're in a hurry, the best person to be behind if you're texting and composing a reply message!
Similar to: Honda CR-V

Jeep Wrangler
Speakers oozing: Vampire Weekend, The Doors, The Smiths, Vintage Trouble, Trash Talk, or Gregory Isaacs.
About to grub @: Home 'cause she/he is an excellent, not to mention adventurous, chef; picking up groceries at TJ's; or during the week occasionally grab quick lunch at WFs, Zanako Chicken or Gaby's Mediterranean on the weekend; and Bludso's BBQ to dine with that special date at night.
Passionate 'bout: Outdoor activities; anything denim; classic rock n' roll; working from scratch on building a new engine for that classic Harley; NFL drafts; IPA brews; antibiotic-free, hormone-free red meat; coastal (ONLY) road trips; dressing casual from day-to-night no matter the occasion; building onto or adding more functional parts to the house; living life to the fullest before starting a family; occasional yet adventurous travel; and FIFA World Cup '14 in Brazil!
Driving skills are: Great driver, even better in circumstances very difficult for the average; isn't as self-absorbed as most in LA who drive like they're in their own world; very alert, kind, courteous on the road willing to let others over; and you could hear his/her voice singing along to the sounds clearly blasting from the vehicle's factory-installed, sound-system!
Similar to: Toyota FJ Cruiser
Cadillac Escalade
Speakers oozing: Frank Ocean, Tyga, Robert Glasper Experiment, Future, French Montana, or listening+laughing to Kevin Hart.
About to grub @: Some airport's members-only lounge or food court on their way to the next city or country; no time to pick up groceries themselves; brunch or lunch poolside at H'wood Roosevelt; dine at Boa Steakhouse or Mastro's in BH; and late-night room service at Four Seasons.
Passionate 'bout: Luxurious service or the luxury of anything; being a dignitary driven around by a chauffeur; an extra-comfortable lifestyle with weekly pedicures, manicures, hair-salon appointments and massages; indoor activities including video games, sex games and that playoff game!; becoming or gaining more fame; cognac, or any expensive liquor; pampering those in pursuit or being pampered by those conquered!; and fine cuisine dining, but the occasional solid Chinese takeout is just as satisfying!
Driving skills are: Solid, drives at the right pace and usually safer than the average -- but that's because this driver could also be a professional a lá chauffeur; always aware of their surroundings; pride themselves in the job of keeping intact the privacy of those being transported, even if that means, himself/herself via a dark tint; seems to love driving around LA, has no set times or hours; overpowering the rest of us to stay in our lane is like second nature in their driving routine; and has driven where most of us can't drive to, whether it be that mansion's private driveway or right up alongside the red carpet!
Similar to: GMC Yukon
Photo Credit: Marlon "Dj Pelau" Regis