Brit chanteuse Adele has resurfaced with her highly anticipated new album, 21 (XL Recordings/Columbia). The new record follows her surprisingly successful debut, 19, for which she won two Grammy Awards (including Best New Artist) in 2009. Surprising, you ask? In a stilted music industry where recording artists are over-packaged and often marketed to within an inch of their lives, it is still a pleasant surprise when a real artist can come out of nowhere and excite music lovers largely on her engaging personality and huge gifts as a singer and songwriter.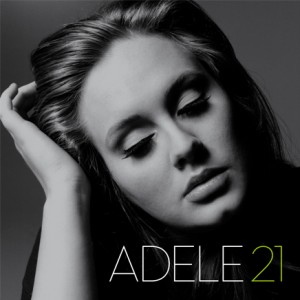 21 offers up a song cycle born of a recent relationship. Although the relationship ended, the experience gave the young singer plenty to draw from. "He made me really passionate for myself, for him, for love, for life, for food, for wine, for film..." she remembers. "He made me [really] interested in just being alive, which I hadn't felt yet."
Ah, young love.
"Rolling in the Deep," the new record's driving first single, pulls no punches ("The scars of your love/ Remind of me of us/ They keep me thinkin'/ That we almost had it all"). Here, as throughout the album, Adele's voice is booming and self-assured. She has a distinct affinity for sharply drawn lyrics (and co-wrote all tracks, with the exception of The Cure cover, "Lovesong"), often in the midst of beautifully simple instrumentation; witness the dramatic piano and stark, stunning string arrangement on "Turning Tables."
The very soulful "He Won't Go" has a stylish R&B swagger to it. The striking ballad, "Take It All," is a song that I could imagine a young, pure-voiced Aretha Franklin performing. "Don't You Remember" takes on shades of the country, blues and gospel music that Adele discovered on the road in the American South while promoting her first album.
This time around, she has refined her flair for cutting straight through to the emotion in every situation, which was most notable (for me, anyway) by the gorgeous tracks that bookended her first album, the elegant "Daydreamer" and the epic "Hometown Glory."
Adele is clearly an emerging talent on a brilliant upswing; with 21, she is coming into her creative power. I had the pleasure of meeting her during the promotion of her first album; I found her to be poised, with a charming and wicked sense of humor. With a talent this big, you are happy to see as many people connect with it as is humanly possible.