Since the 2007 break up of neo-soul duo Floetry, speculation has steadily grown as to the musical direction each member would take. Singer-songwriter-producer Marsha Ambrosius spreads her soulful wings and expands her creative comfort zone on her debut solo joint, the aptly titled Late Nights & Early Mornings (J Records).
There is no doubt that six-time Grammy Award nominee Ambrosius is a major talent -- she wrote or co-wrote most of the songs here, and produced a good number of them as well (including a remix of "Butterflies," a song she co-wrote for the late King of Pop, Michael Jackson). Lyrically, the Liverpool, England, native appears to be looking inward, exploring the various levels of intimacy: finding love, having love, losing love. Most of the tracks on Late Nights sound like deeply reflective, emotion-soaked remembrances, best listened to in the twilight hours (with maybe a little cognac on the side).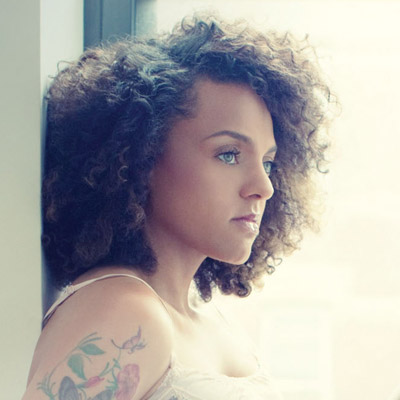 Curiously, Ambrosius' visual imaging for this project is more hyper-feminine than in her past Floetry days. On the CD cover, she appears to be arriving for -- or perhaps departing -- a clandestine, late-night encounter. She's all teased hair, soft, sexy mini-dress and long, sleek legs -- and looks amazing. She wears her recent 70-pound weight loss well.
Ambrosius' voice, however, is sometimes uneven; she often loses power when attempting to reach for her upper-level vocal range. She seems more comfortable, and is more effective, in her mid- to lower-range.
"With You," co-written with Alicia Keys, sets the rhythmic tone for this song cycle: slow-burning, sensual and brimming with carnal anticipation. On the elegant standout "Lose Myself," written by Lauryn Hill, Ambrosius kicks it up a notch, vocally, pushing her emotions to the surface in the process. The song's chorus, "I had to lose myself/ So I could love you better," is deceptively simple, but resonates profoundly. The album's title cut follows the overall slow-and-sexy blueprint, but suffers a bit from its not-so-subtle Prince influences.
Current single "Far Away," one of the album's stronger ballads, is a sad beauty, inspired by a close friend's suicide attempt; the video frames a passionate story of suicide, gay bashing and homophobia. It serves as a needed wake-up call, but also as a love letter to Ambrosius' significant gay fan base.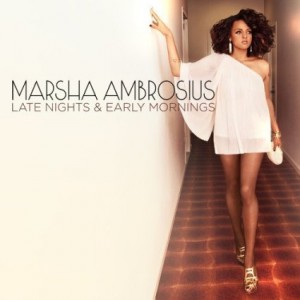 A Portishead cover, "Sour Times," is an interesting addition and a ballsy move, but Ambrosius pulls it off. She flirts with the original version's spare coolness, adding a good measure of her own post-soul aesthetic. When the witty revenge track, "Hope She Cheats on You (With a Basketball Player)," was released months ago as a set-up single, I questioned if this was the best way to lead off this project. Now, listening to the album as a complete work, I see it differently. It serves up a groove-backed vindictiveness, together with a sly sense of humor.
Earlier this month, a companion and I were invited to see Ambrosius perform several songs from the new record at an album release party at New York's gleaming Time Warner Center. However, once we arrived, the scene was hectic and somewhat disorganized; we made a hasty exit. I guess heated anticipation is a good thing; chaos and confusion, not so much. I look forward to another occasion where I can see her explore the album's sensual themes in a live setting.