New Year's Day... a big holiday for Japanese families. I am about 12 years old and excited to go to a relative's home to eat all the special New Year's foods symbolic of hopes for the year to come: black beans for health, shrimp for longevity, sweet potatoes with chestnuts for wealth and financial success. Our house has been cleaned top to bottom, because my mom believed that our house would be as clean throughout the year as it was on New Year's Day.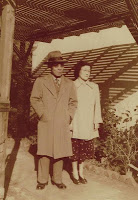 Now at our relative's home, I am sitting around the table with my plate of health, wealth, longevity, and more wishes, listening to the adults talk about grandparents and ancestors long gone.
"We have a rich and highly respected family name that goes back to the days of the samurai," the obvious patriarch of the group proudly declares.
"Only do things that will bring our family respect and honor. Never bring shame to our name."
My parents, aunts, and uncles nod their head in agreement.
Years later when my child came out as lesbian and later transitioned to male, I remember hearing that same voice saying, "Never bring shame to our family." For a while, this voice forced me into the closet and I could not openly talk about my lesbian child. I was afraid that I would be judged a terrible mother who brought dishonor to her family. But slowly through support from PFLAG, by reading and increasing my awareness of what being LGBT meant, and through talking with other families, especially mothers, I realized I did nothing wrong. My child was born this way and I had to make a choice. I could choose to love my child or be ashamed of her. I chose love. When my daughter later transitioned to be my son, I would occasionally hear that voice talking about shame somewhere in the distance, but I was wiser, stronger, and less fearful.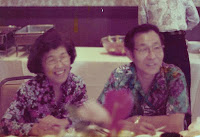 In the end, I have decided to honor my family name by loving both of my sons, by sharing our family's journey, and by working hard to make this world safer for all LGBT individuals. I think my parents would be proud of the mother I am today and I truly believe that my ancestors are quietly nodding their heads in affirmation saying, "She brings honor to our family and that is good."