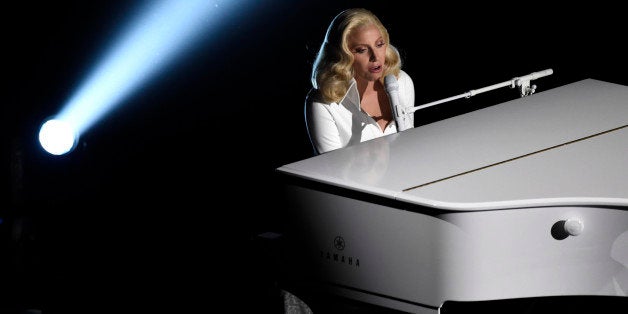 As an Oscar voter for more than 25 years, I'm a member of the Public Relations branch, which means I have promoted films for studios both large and small. I love the DVD screeners that magically arrive "for your consideration" by mail starting in November -- and I look forward to nominations and final ballots each winter.
But almost five years ago, I stepped away from all the donuts you can eat on a movie set -- and signed on to a new adventure at Futures Without Violence, a national health and social justice nonprofit working to end violence against women and children.
As Director of Communications, I often wonder what it is that I can write or say that will disrupt the violence that women and children are exposed to in every corner of the world? How can we improve the culture of a college campus so that rape and sexual assault will not be tolerated? How can we work with lawmakers to advocate for policies that protect battered women?
Based on Sunday night's Academy Awards, consider this option: Make a movie. Take the issue of violence against women and children -- one that has historically been in the shadows -- and put it front and center. Engage. Discuss. Suggest solutions. On Sunday night, I was pleased to see four different projects use the powerful medium of film to take a courageous stand on the issue of violence against women and children.
• Spotlight, Winner of Best Picture of the Year, is an expose of a sexual abuse within the Catholic Church in Boston. Hours before the Oscars, actor Mark Ruffalo participated in a protest. "I'm here to stand with the survivors and the victims," he said.
• Vice President Joe Biden introduced Lady Gaga's anthem "Till it Happens to You," from the groundbreaking documentary, The Hunting Ground, but it was particularly powerful to see her surrounded by victims and survivors of college sexual assault on stage.

• Brie Larson won Best Actress as a young mother in Room who is held captive and assaulted for years before finding a way to freedom for herself and her young son. And she hugged every college sexual assault victim as they exited the stage after Lady Gaga's performance.
• Sharmeen Obaid-Chinoy won Best Documentary Short for her film about honor killings in Pakistan, Girl In The River: The Price Of Forgiveness. The young female director has met with the Pakistani Prime Minster and is hopeful that Pakistan will pass a law that makes honor killings a crime against the state.
I'm so pleased to see these films elevating the issue of gender-based violence. It's a topic that can't be silenced and and I hope we see more moments like these in the future.