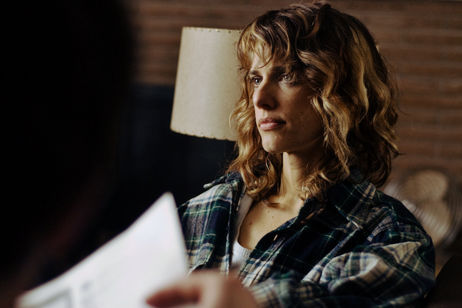 Given the organic nature of most of her work, Laggies should be a major departure for writer-director Lynn Shelton: the first film she directed that she didn't generate herself.
But Laggies, written by Andrea Seigel, fits right in, Shelton says, sitting on a couch on a rear veranda of the Bowery Hotel, where she was briefly in New York doing press for the film's release this week. Her early films were improvised from outlines; her last film, Touchy Feely, had a script but also included improvisation.
"It's very rare, among the scripts I read, that I want to do something that isn't self-generated," says Shelton, 49. "I wasn't searching for a project. But this script was the rare exception. I read it and thought I could have written it because I felt such an affinity for it. What's important to me was important to Andrea. The characters felt fleshed out, three-dimensional."
Laggies focuses on Megan (Keira Knightley), who isn't sure what she wants to do with her adult life -- and is freaked out when, at her best friend's wedding, her long-time boyfriend (Mark Webber) proposes marriage. Feigning enrollment in a week-long personal-growth seminar, she spends the week hiding out at the home of a high school-aged girl, Annika (Chloe Grace Moretz), who she has casually befriended.
"I liked the fact that the humor is based on the characters, and that, tonally, there was a nice balance between the comedy and drama," Shelton says. "These are flawed human beings who are allowed to make mistakes, to be imperfect and fumble their way through their journey."
This interview continues on my website.