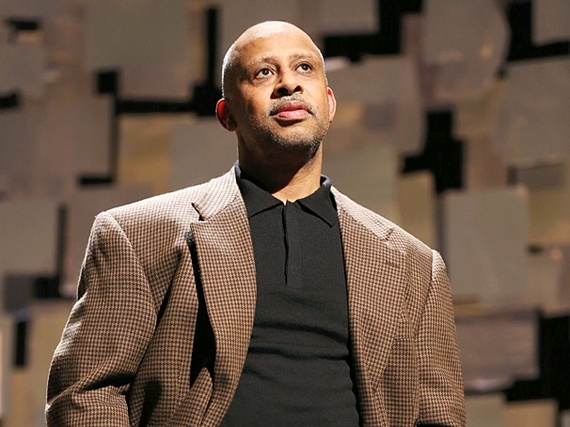 If there was a Mount Rushmore for the faces of America's greatest playwrights, Ruben Santiago-Hudson says, August Wilson's face would be among them.
"And he wouldn't be No. 4, either," Santiago-Hudson adds firmly.
The Tony Award-winning actor and Obie and Lucille Lortel Award-winning director of Wilson's work, Santiago-Hudson is playing the late playwright in How I Learned What I Learned, a one-man show Wilson mounted in Seattle for a brief run in 2002. Before Wilson died of liver cancer in 2005, at the age of 60, he made Santiago-Hudson promise to mount the show himself after Wilson died.
"But we all had to come to grips and put his death into perspective first," Santiago-Hudson, 56, says, sitting at a table in the cafe of the Signature Theater Center in Manhattan, where his show opened to glowing reviews this week; it runs through Dec. 29. "None of us wanted to do it without him - and we had to come to grips with the idea that we could, in order to honor his wishes."
Rather than a biographical self-portrait, How I Learned What I Learned focuses instead on the people who helped make Wilson the person he was - and the writer he was. It deals with his education into the issue of race in this country, and the way it affects different generations, black and white. It also traces his self-discovery as a writer - as an artist, in a country that doesn't specifically value them.
"The biggest challenge was that I didn't want to do an impersonation," says Santiago-Hudson, who won a Tony Award for Wilson's 1995 Broadway premiere of Seven Guitars. "People know me, they're familiar with me already. Eventually he takes the reins and carries the show. It's his story. He has a right to it; he's going to come out."
This interview continues on my website.