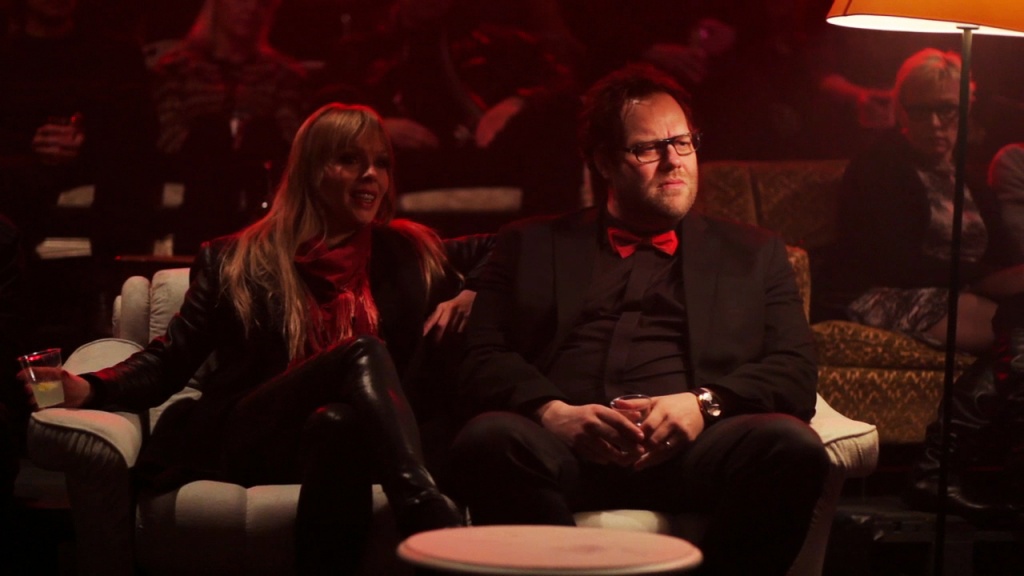 I feel like a bit of a slacker, having only seen four films Monday at the Karlovy Vary Film Festival. But summer -- kept at bay since Friday by cool and cloudy weather -- seems to have arrived in this little valley in the mountains and I can't quite bring myself to go back inside. Plus I messed up by sitting through the entirety of a press screening that I'd planned to leave early for a public screening it overlapped with. Oops.
The film I stayed with was XL from Icelandic director Marteinn Thorsson. It's a wild jigsaw puzzle of self-destructive behavior, centering on a member of Parliament whose life hasn't just gone off the rails but demolished them in the process. Leifur (Olafur Darri Olafson) is confronted by his boss, the prime minister, who tells him that he's made arrangements for Leifur to enter rehab -- the next day.
Why is obvious from the first minutes. Leifur is a blackout drunk who has demolished his family with his womanizing, including having an affair with his lawyer and his daughter's best friend. He's the subject of several YouTube videos that captured his public drunken rowdiness, including breaking up a performance-art piece his daughter was involved in by punching the lead performer in the nose.
Leifur, however, won't go quietly. He plans a major blowout party for that night, even as he plots a surprise for the prime minister himself.
Thorsson's filmmaking is sometimes jittery, sometimes raucous, inevitably drawn again and again to the bloated face of the alternately conniving, convivial and condemned Leifur. Olafson, who will be seen in Baltasar Kormakur's harrowing The Deep later this year, is a force of nature, exploding across the screen and into the lives of everyone around him. Thorsson regularly uses the camera to evoke Leifur's point of view, in all its hazy, unfocused and off-kilter dimensions. It's like a nightmare that's alternately funny and horrifying, building to the perfect climax.
The fragmentary nature of the storytelling in XL seemed like a model of clarity, compared to Ari Folman's The Congress, loosely based on a book by Stanislaw Lem. The film starts with the interesting notion that actress Robin Wright - playing herself - has reached a point of no return in her career: She's made so many bad choices and been so difficult that no one wants to hire her.
Her only option, according to a studio head (Danny Huston), is to let herself be digitally scanned. She'll be set for life and will never act again; instead, computers will construct performances from her information and put them in whatever film the studio wants.

This commentary continues on my website.