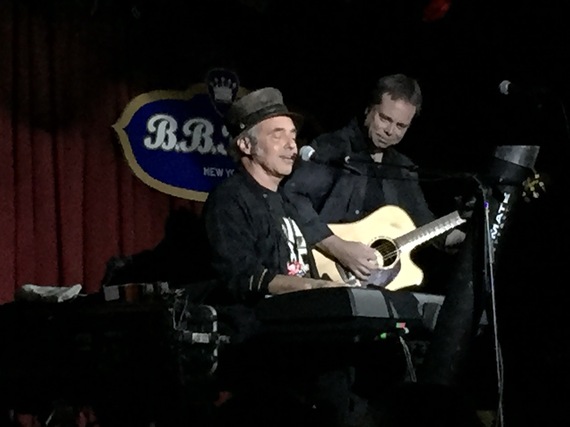 As I sat at B.B. King's Blues Club and Grill in New York Monday evening watching Nils Lofgren do a stunning 90-minute solo show, I was hurtled 40 years back in time, when writing about rock'n'roll was as much a passion for me as writing about movies. 
I was a true believer in the Church of Rock'n'Roll and wrote about music seriously from the time I was 18, for almost 20 years. I remember clearly a moment, in the year before Born to Run was released, when Lofgren and Bruce Springsteen were being mentioned as co-equals, contenders for the "next big thing" title.
They had the swagger of street punks, but while their music could rock hard, both artists also evinced a sensitivity and a yearning. Their songs, in their different ways, spoke of dreams that sprang from romantic hearts, and the idea that there had to be something more in life than the world they'd been born into. 
A year later, of course, Springsteen ascended to rock godhood.
This commentary continues on my website.