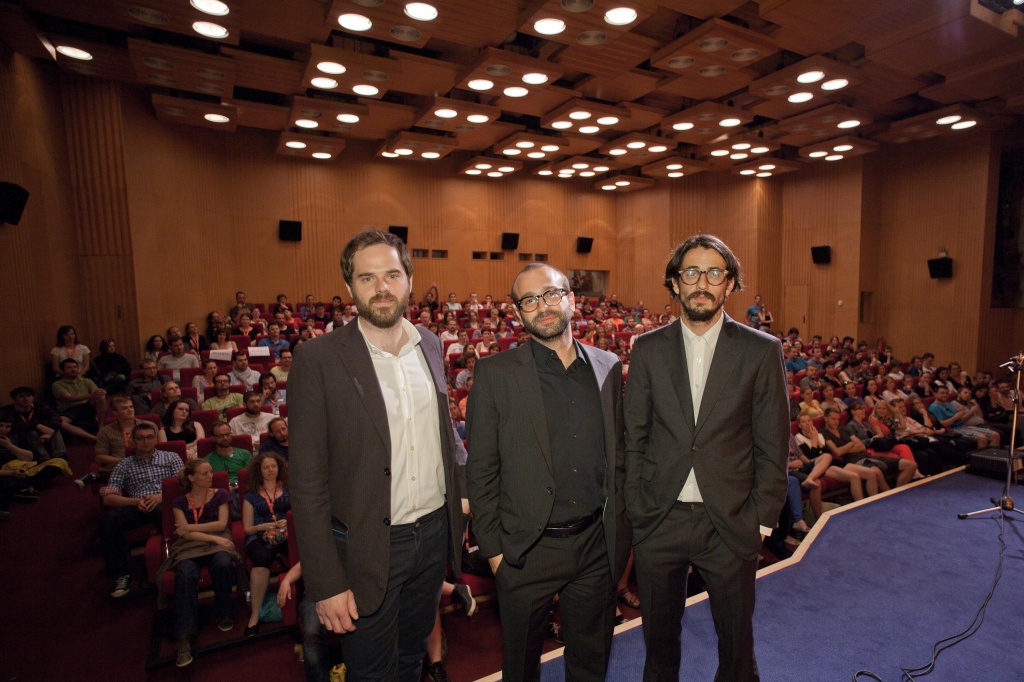 It's a temporarily rainy early evening, late in the 48th Karlovy Vary International Film Festival in the Czech Republic and the partners of New York-based BorderLine Films -- Josh Mond, Antonio Campos and Sean Durkin -- are gathered in the lobby bar of the Grand Hotel Pupp, where Campos embraces actor Ezra Miller.
"So excited to be here," says Miller, who starred in Campos' 2008 film, Afterschool, which is screening the next day. He heads off, as does Mond, who is heading to the nearby town of Loket to see a Joe Satriani concert. So Campos and Durkin find a quiet corner in the bar to talk about the retrospective of their films at KVIFF.
The retrospective includes all of the films Campos, Durkin and Mond have produced and directed in their 10-year partnership, including Durkin's award-winning 2011 feature, Martha Marcy May Marlene, Campos' two features (Afterschool and Simon Killer, 2013), as well as short films they created. They also had the chance to each choose a film to present; Durkin chose Rosemary's Baby, while Campos selected Michael Haneke's Code Unknown.
The trio's collaborations allow them to write their individual scripts to direct, for which the others act as producers and creative partners. They met as film students at New York University; Campos knew Mond slightly before college and reconnected there. Mond met Durkin while working together as crew on a student film and developed a rapport and shared idea of what film should be.
"Within a day of us all connecting sophomore year, we were all working on something together," says Campos, 29. "Initially, we tried to make a feature that fell apart two weeks before we were supposed to start prep. But in the process of trying to make that film, we learned what not to do, how to make it right and to just go for it."
This interview continues on my website.