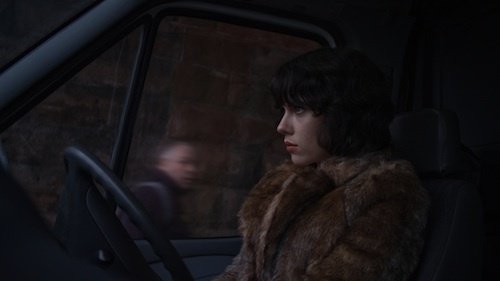 Here's the thing about an event like the Toronto International Film Festival:
If you were able to watch a new movie every two hours all day from 8 a.m. through midnight for the entire 10-day run of the festival, you would still only be able to see a little more than half of the movies the festival has to offer.
Most of us normal humans can see four or five films a day - at least for a few days running - before we achieve total festival burnout. I had one six-film day this year; my record is seven. But, again, you couldn't do that for an entire festival and maintain your sanity. Or get anything else done, like eating or writing or more personal things.
And yet every year, movie pundits - the kind of people who are more interested in movies' commercial potential, awards-season cred and box-office performance than artistic quality - make pronouncements about the state of cinema, based on the limited selection of the 300-plus films they've seen at TIFF.
I saw a pretty broad cross section of the movies that will be released in the next few months that were at Toronto, ignoring whatever buzz there was until after I'd seen them. I came out of August: Osage County wowed by the acting and the way writer Tracy Letts and director John Wells had distilled the three-hour-plus play into a tight but discursive and exceptionally compelling film. Then I heard the buzz: Naw, doesn't work as a movie, Meryl Streep is over the top, the ending is too upbeat.
By contrast, I saw Denis Villeneuve's Prisoners and found it to be overlong, slow and repetitive. The buzz from the pundits: best movie of the festival.
It just goes to show that ... what? As William Goldman once noted about the movie business, nobody knows anything. I'd be willing to bet that, despite the pundits' dog-in-the-manger routine about "August," it will be a critics' darling when it finally reaches theaters at the end of the year. As for "Prisoners," I'd also be willing to bet that it will run into a critical buzzsaw when it opens next week - and that audiences will stay away from it in droves.
But what do I know? Probably nothing, given what I've just said. Because nobody does.
I saw 22 films in four and a half days in Toronto, ending my stay with two that are the opposite of audience-friendly: David Gordon Green's Joe, starring Nicolas Cage and Tye Sheridan, and Jonathan Glazer's Under the Skin, notable because of its all-in performance by Scarlett Johansson. Neither is likely to make much of a critical or box-office stir, yet both are interesting for their own reasons.
This commentary concludes on my website.