Last April I ran my first marathon at the St. Jude Country Music Marathon in Nashville to support kids fighting cancer and other deadly diseases at St. Jude Children's Research Hospital.
Truth be told, the running ended at about mile 13, when both of my legs suddenly started cramping.
Despite all of my training, I was relegated to a combination of jogging and walking for the remainder of the race. Admittedly, I was pretty discouraged as I walked injured, nearly 14 miles away from my destination.
Over the next few hours, as I proceeded ever so slowly toward the finish line, there was only one thing that kept me going -- I knew that my oldest daughter Audrey would be there to greet me at the finish line.
You see, Audrey had no business being there, and quite frankly neither did I.
The months leading up to the marathon were filled with doctors visits, hospital stays, surgery, scans and just about any other medical appointment you could imagine. All of this was the result of a baseball-sized tumor doctors had discovered in her chest the previous fall.
Once our local doctors began to understand the rarity of her diagnosis, we were referred to St. Jude Children's Research Hospital in Memphis. As we entered the hospital for the first time, our anxieties were quickly relieved when it was explained to us that some of the finest doctors and researchers in the world would be working on her case and that all of her care would come at absolutely no cost to our family.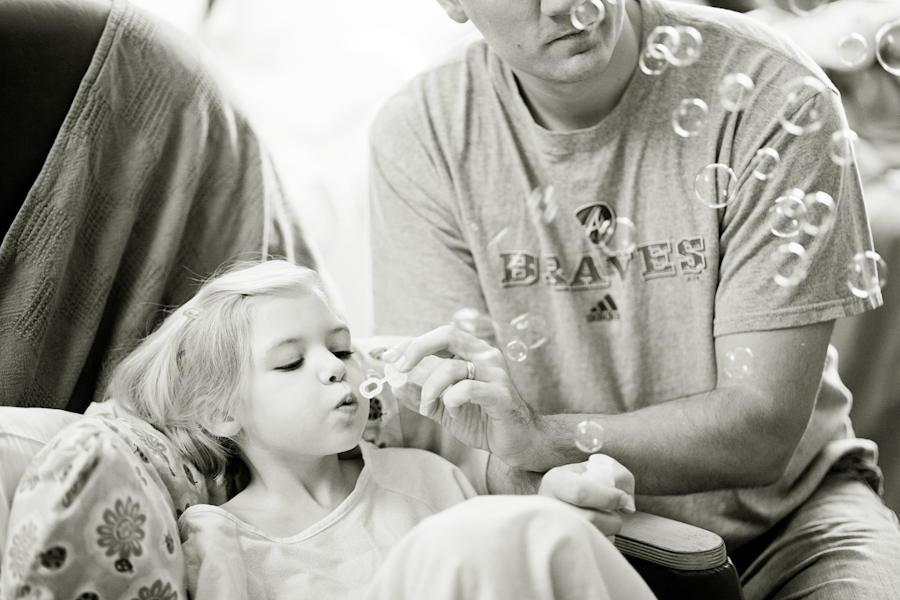 In the months that followed, Audrey was provided with a groundbreaking treatment protocol that left her tumor just a fraction of the size it once was, all while allowing her to lead a normal life.
Our gratefulness for everything that St. Jude had done for us could not be understated. That is why, when we heard that the hospital is the primary benefitting charity for the St. Jude Country Music Marathon, we felt like we had found an opportunity to give back.
We spent the next several weeks sharing our story and raising money for St. Jude before the marathon. It was a wonderful experience that in many ways became a celebration of Audrey's restored health, in spite of the grueling 26.2 miles that awaited.
As I approached the finish line that day I saw Audrey to my left behind a guardrail. A friend lifted her over the railing and she ran into my arms. I carried her across the finish line in a moment that probably went unnoticed by most but meant the world to me.
I knew how much she had been through and how much St. Jude had done for my family, so we could enjoy a lifetime of moments together like this one. Quite simply, it was a moment I will never forget.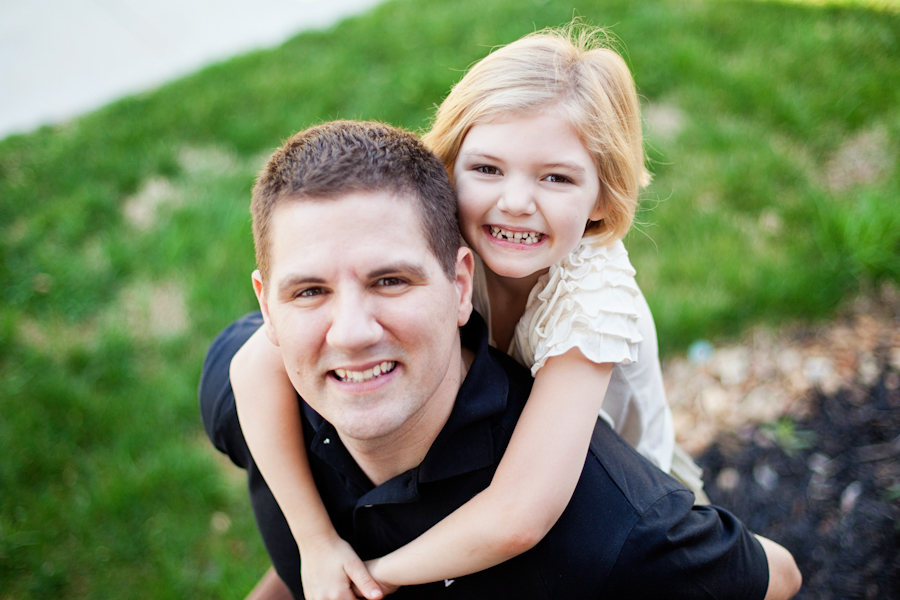 Nearly a year has passed now, Audrey continues to do well and the 2013 St. Jude Country Music Marathon is fast approaching on April 27.
Despite my better judgment, I will be running once again, except this time I will be bringing more than 60 friends and family to run alongside me as St. Jude Heroes to raise money so that no patient family ever has to worry about paying St. Jude for anything and its research can continue to save countless children -- like my daughter -- around the world.
Audrey's story and the amazing work of St. Jude have resonated with so many in our community that we are blown away by the tremendous support we are raising for the hospital through this marathon.
Our team, AC and the Tough Kids, has set a lofty goal to raise $100,000, and we are about halfway there. More details are available at acandthetoughkids.com or stjude.org/heroes.