The annual madness that comes with March is almost over. Fans will be hanging onto their barstools this weekend to see which of the men's final four basketball teams will capture that most coveted of championships. Millions tried, and millions failed, to pick the perfect bracket - some with sophisticated computer programs, others using the back of a beer napkin.
But one group - the American Association of University Women - used a unique method. They chose their brackets based on the coaching pay gaps between men's and women's teams at the competing schools. Instead of using probable scores, they advanced their schools based on which one in each face-off had the smallest pay gap between head coaches, as reported by the U.S. Department of Education. By this count, the winner would have been the University of Dayton, where women's coaches are paid 96% of the amount the men's team coaches get.
And the actual final four? Pathetic. Despite the fact that the women's basketball squad has the better record (unlike the men, they're undefeated going into their final four), the UConn women's coaches get less than half (49%) of the dollars showered on their men's team counterparts. The other three contenders in the men's tourney are even worse. Florida pays it's women's team coaches only 21% of the amount men's team coaches get, Kentucky 22%, and Wisconsin 26%.
College students - and their parents - ought to be outraged. According to an analysis by USA Today, almost every school in the tournament gets mega-subsidies from student fees,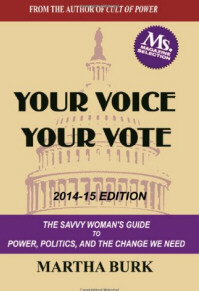 taxpayer dollars, and monies pulled from other campus accounts. UConn athletics alone pulls down over $17 million a year. The other three in the final four collectively garner nearly $12 mil. Even athletic non-contenders like Coastal Carolina and Cincinatti are on the subsidy gravy train with more than $16 mil each.
Where's the women's share? It's probably going into the NFL farm team system known as college football.
The salary comparisons AAUW used include football coaches, often the highest paid guys on the campus. The claim is always that football turns a profit. Sorry, it just ain't so. Research shows that only a tiny fraction of football programs break even -- almost all of them actually lose money.
Seems to me if schools are going to shortchange other athletic programs so football can have a hog's share of the resources, it ought to come out of other men's teams right along with the women's programs. Fair's fair. After all, the majority on college campuses these days just happens to be female.
Listen to the two minute radio commentary here: