The last of the turkey's in the soup, and Black Friday (make that Thursday afternoon) weekend is behind us. We're now kicking off a full-on month of shop-till-you-drop with Cyber Monday. Consumers are snapping up mountains of plastic soon-to-be-junk from toy stores, and the latest gee-whiz gadgets and cheesy clothing from big box websites. Is it stuff we need? Will we love it in January? And what's the message we're sending to our kids?
While nowhere near the 1 percent, my family has all it needs, and most of us are hard pressed to think of anything we really want. So for our part last year my husband and I stopped the meaningless madness We called a halt -- and made up a new tradition: everyone over 12 gets a small token gift card, to buy whatever they want for themselves or someone else. The rest of what we would normally spend per person ( it can be any amount depending on your budget) goes to charity.
We knew our scheme wouldn't work without rules, so here they are: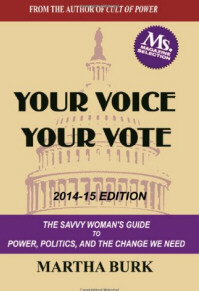 1) each person must let us know by December 25 which charity they choose, along with address or website, 2) each person must pick their own charity and call, text, or email us personally - no fair shuffling the duty off on spouses or parents, 3) we'll take care of the details and contribute in their name to said charity - no churches or political groups, thank you.
I must admit we were a little nervous last year. Would everybody do their part? Would they drag their feet, or grouse? To our delight, everyone participated enthusiastically. We sent out weekly updates, and it became something of a contest to see who could get their pick in next -- nobody wanted to be last, or miss the deadline and be left out altogether.
In the end our family contributed over $1200 to charities ranging from pet rescue to music groups to food programs to ocean science for girls. And we were all happier - and decidedly richer in a different way.
So this year I'm urging other families to try it - you'll like it, you'll help others, and you won't have to stuff another green sweater or useless thing-a-ma-jig in the closet and wonder when you can quietly ditch it.
Spread the word, and post your family's effort on social media. Who knows? This kind of giving could go viral.
Listen to the 2 minute radio commentary here: