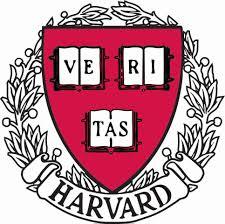 I celebrated my 61st birthday by enrolling in a certificate program at Harvard University called Religious Studies and Education. This was an idea that seemed utterly impossible to me. I was easing into the generativity vs. stagnation stage -- the seventh stage of psychological development put to us by Erik Erikson, the renowned psychologist.
Yes, right on target, I was asking myself "How can I contribute to the world now that I am retired from nursing and ready to redefine my role as a life coach?" I was afraid of the answer. What if no answer came? I had to be fearless and ask anyway.
Here are the three most influential reasons why I made my decision.
First, I realized that I was the last person in my almost empty nest. I realized it was not going to be empty until I flew out too. As it was, I think I was waiting for my chicks to fly back home... maybe one more time. I said to myself, "Martha YOU get to fly out now." Who said that? I heard Bill Cosby's voice answer me and said, "You did, silly." It sounded the same as when Bill Cosby (pretending he was God) said, "Noah..."
Second, I was in a bratty mood. I was rebelling against wrinkle cream, and I was trying to make peace with " ...you are only as old as you feel." Well, I did feel old particularly when I started comparing myself to the chronologically younger and remembering things that included white tennis balls, telephone party-lines and Fox's soda fountain after school.
Thirdly, and most importantly, I felt like my next adventure awaited me. I may be old, but I have miles to go before I finish. If I am too old for anything, I am too old to hold myself back from my dreams. Enough already. I am a life long learner: body, mind, heart and soul.
I actually earned a master's degree from the University of Colorado Health Sciences Center and worked for many years as a family nurse practitioner. I worked hard for that degree, yet the nature of the learning was unique to the health sciences. It was indeed scientific information and empirical knowledge I was to master rather than the more phenomenological information of how we, as humans, live our lives. I was ready for the next chapter. My soul was aching for expression.
At Harvard, I would have a chance to shift into the humanities and learn a different academic perspective on life. I would learn about educational principles, critical thinking and inquiry skills, skills to compare and contrast, social media skills and online learning skills. I would be learning the language of anthropology, religion and social linguistic translation skills.
I would explore and get to know what my life's experience taught me thus far and what my opinion was. I would learn to rigorously think for myself as I opened to concepts I had never heard before. I would bring myself into another person's experience of life rather than having to figure it out for them, also known as making a diagnosis.
Clearly I was about to embark on a voyage of self-discovery. And I was also excited how achieving this certificate would deepen, refresh and renew my current professional practice as a Life Coach and Consultant.
As I await my final "grade," impatiently I might add, I marvel at my naiveté and courage. Whoa! What did I do? I felt like I was trying to learn a new language fluently in four months. There were terms I did not understand, skills I could not perform, and ideas I could not articulate.
There were expectations I was unfamiliar with and the culture and community of learners that I had never been a part of before. I wasn't exactly a fish out of water but could relate to Rip Van Winkle, the renowned guy who slept for 20 years in the Catskill Mountains.
I have been amazed by the quality of the course material, the professors and the teaching fellows at Harvard. I am proud of my ability to play "catchup" in terms of the online technicalities and engage in online conversations. I still have four more courses to go before I am eligible for certification, so I have time to figure out the finer details. I fully intend to finesse my final course. I love my mysterious, timeless, unbounded, still-to-be-revealed future. I am having a ball!
Now listen to this: If I can do it, you can do it. I will admit age has little, if anything, to do with it. I know many of us come up with dreams that may seem impossible. Would it really be all right with you if YOUR life became more fun, enriching, fulfilling and interesting?
Do you really want to keep your goals, dreams and desires on the back burner? Are you wondering what to do next? Get in touch with me now and let's explore what is possible for you. It can be as simple as signing up to learn something new and it doesn't have to be Harvard.
Schedule a private, 30-minute conversation now with Martha to discover where you are holding yourself back from living a healthy life and how life coaching, specifically Circle of Life Coaching and Fearless Living Coaching, can help you step into your power and brilliance. Click here to TalkwithMartha.
To read Martha's books on Amazon Kindle, click here.
For more by Martha Pasternack, click here.
For more on emotional wellness, click here.